European Agricultural Forum — Event identity for the annual conference
The European Agricultural Forum is two days of discussions and meetings with representatives of Polish and international politics. The event is organized by the EFRWP Foundation since 2011.

The last edition in Jasionka in the Subcarpathian region gathered nearly 3,000 participants – farmers, agricultural advisors, producers, representatives of local government, and scientific and industry institutions from all over Europe.
I was commissioned to shape the visual identity of the event, and all the conference advertising campaigns. According to the brief, the forum logo was supposed to refer to the conference organizer's existing logo, and the leaf motif became the main theme. The identity is accompanied by a vibrant color system in a clear reference to and inspired by agricultural and country-themed feeling.
Services – event branding, campaign design, editorial design
Client – European Fund for the Development of Polish Villages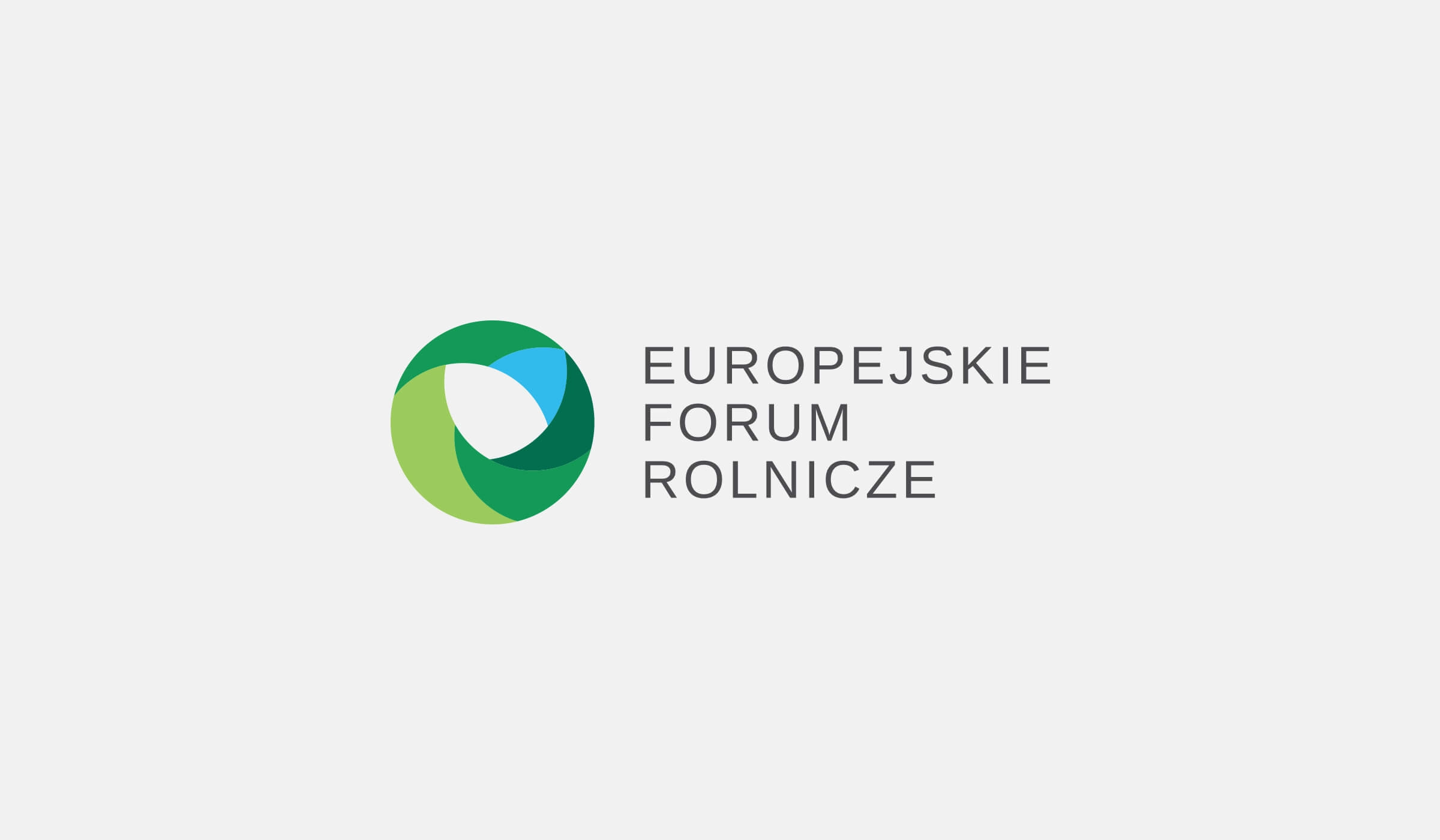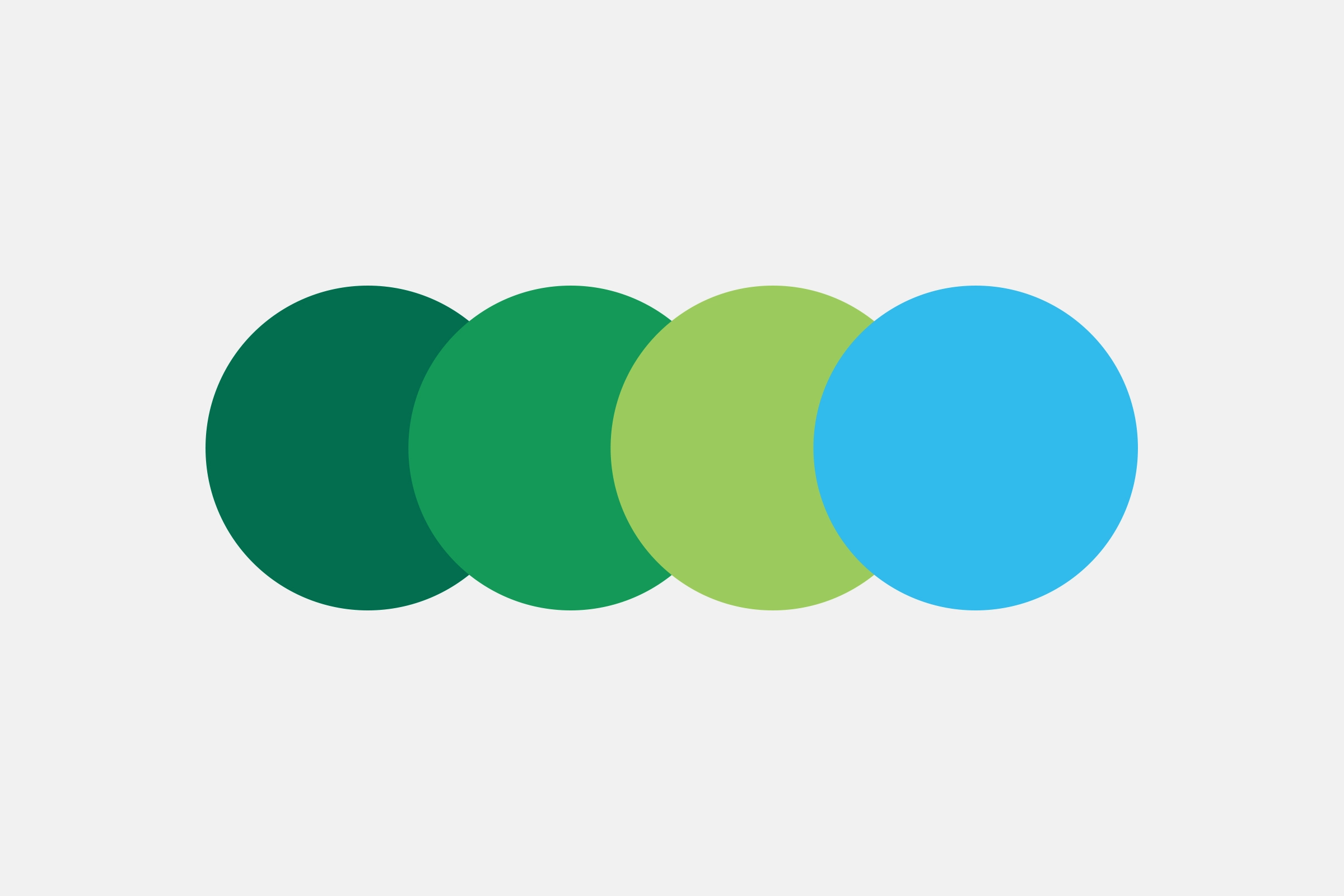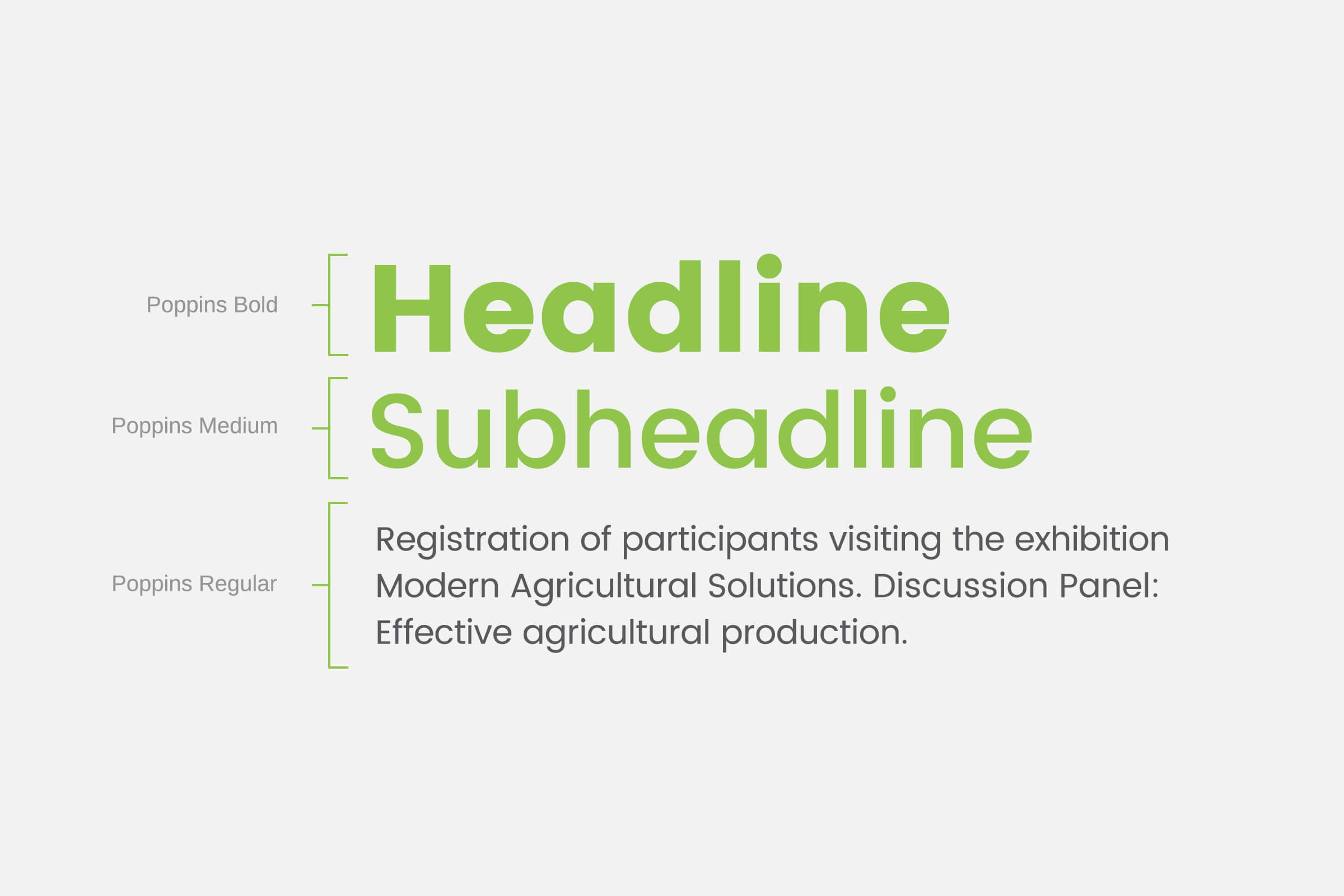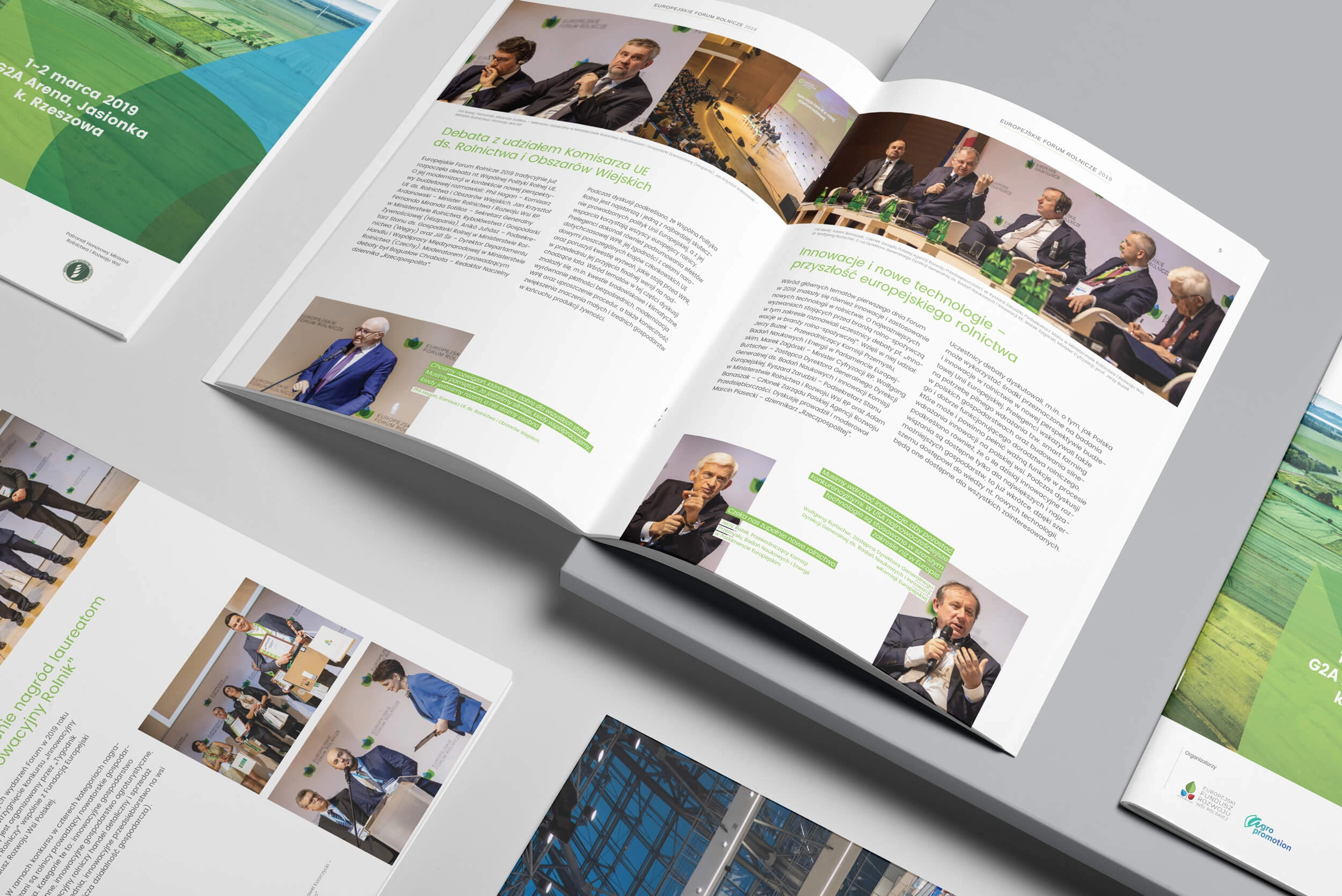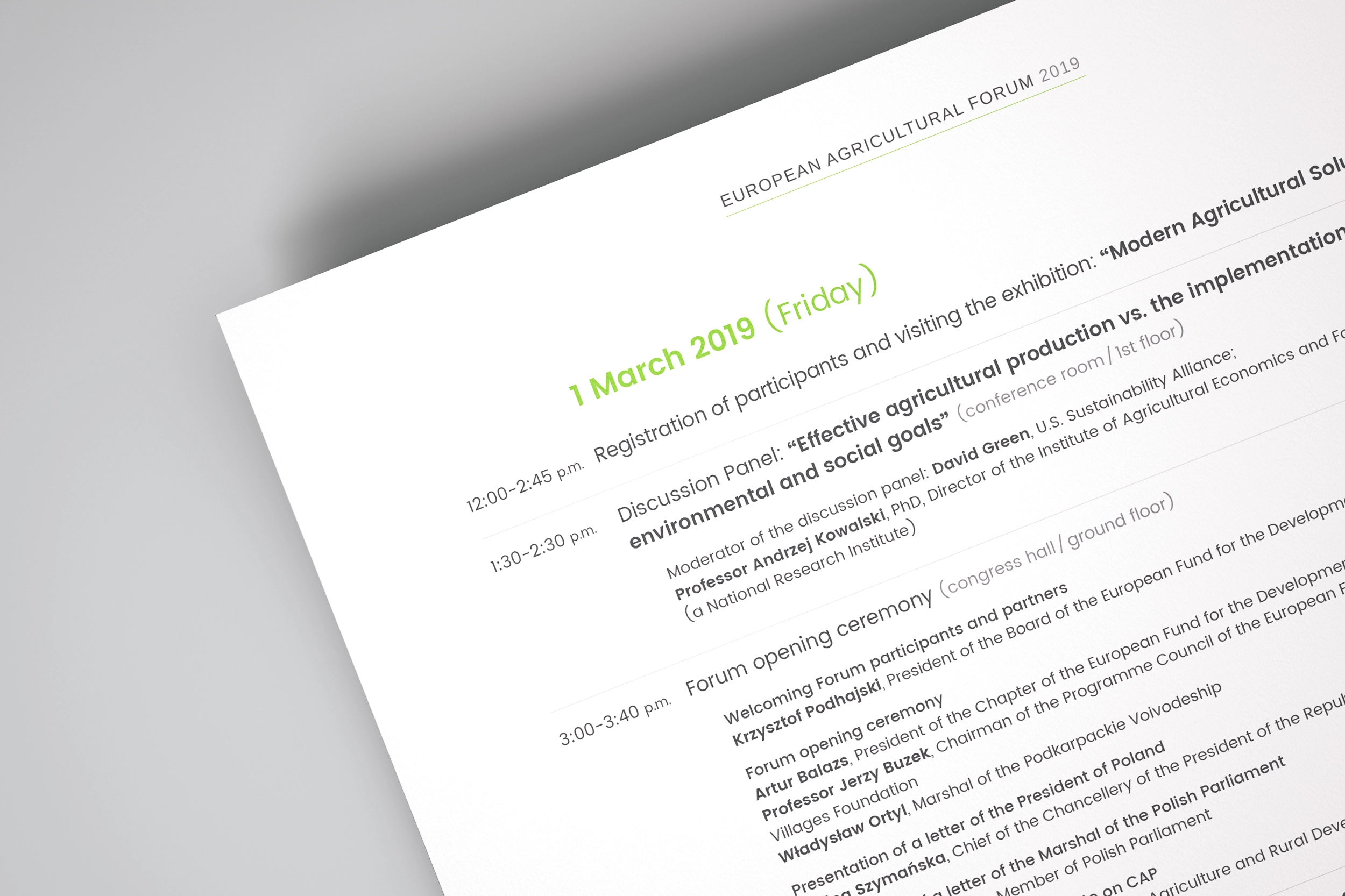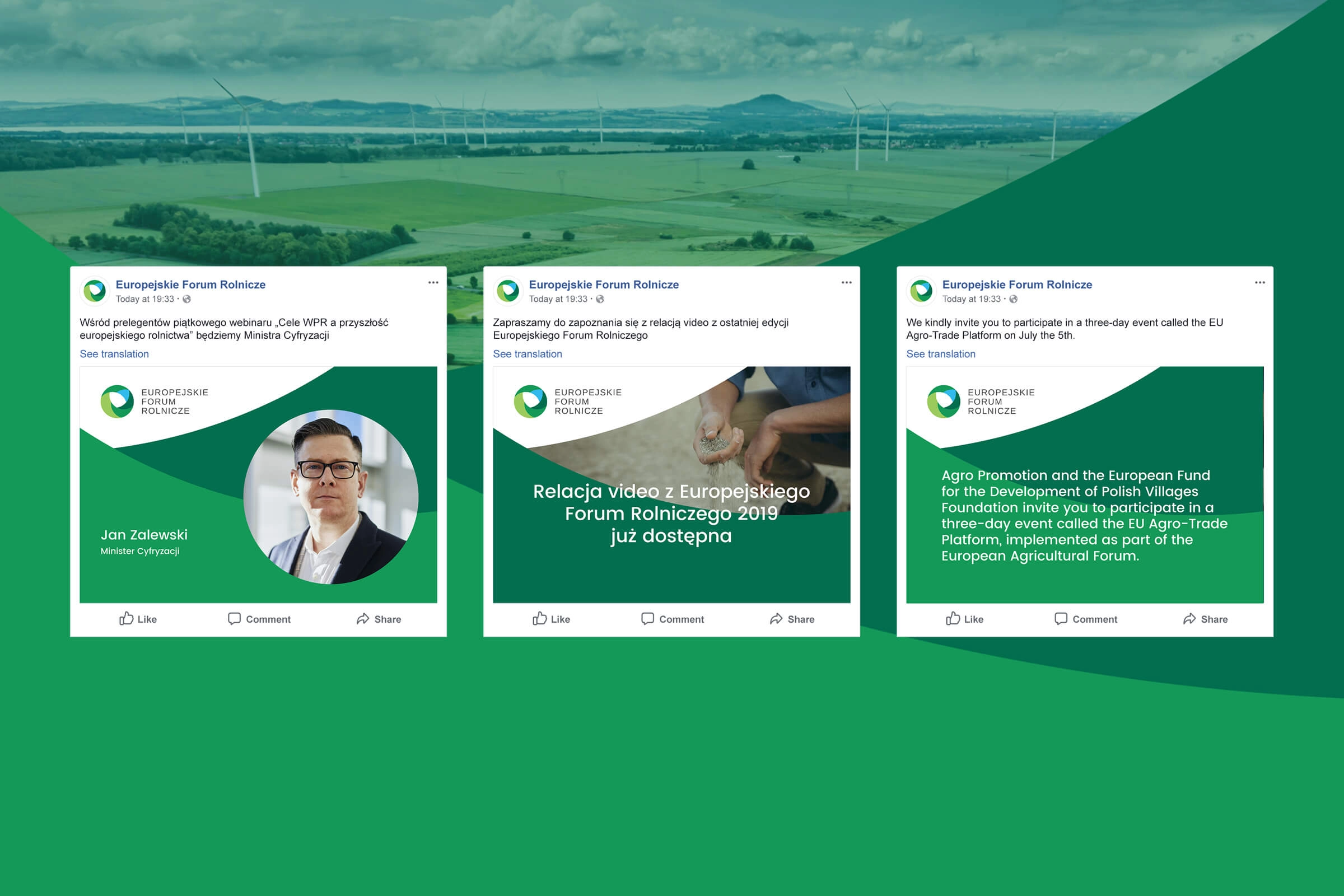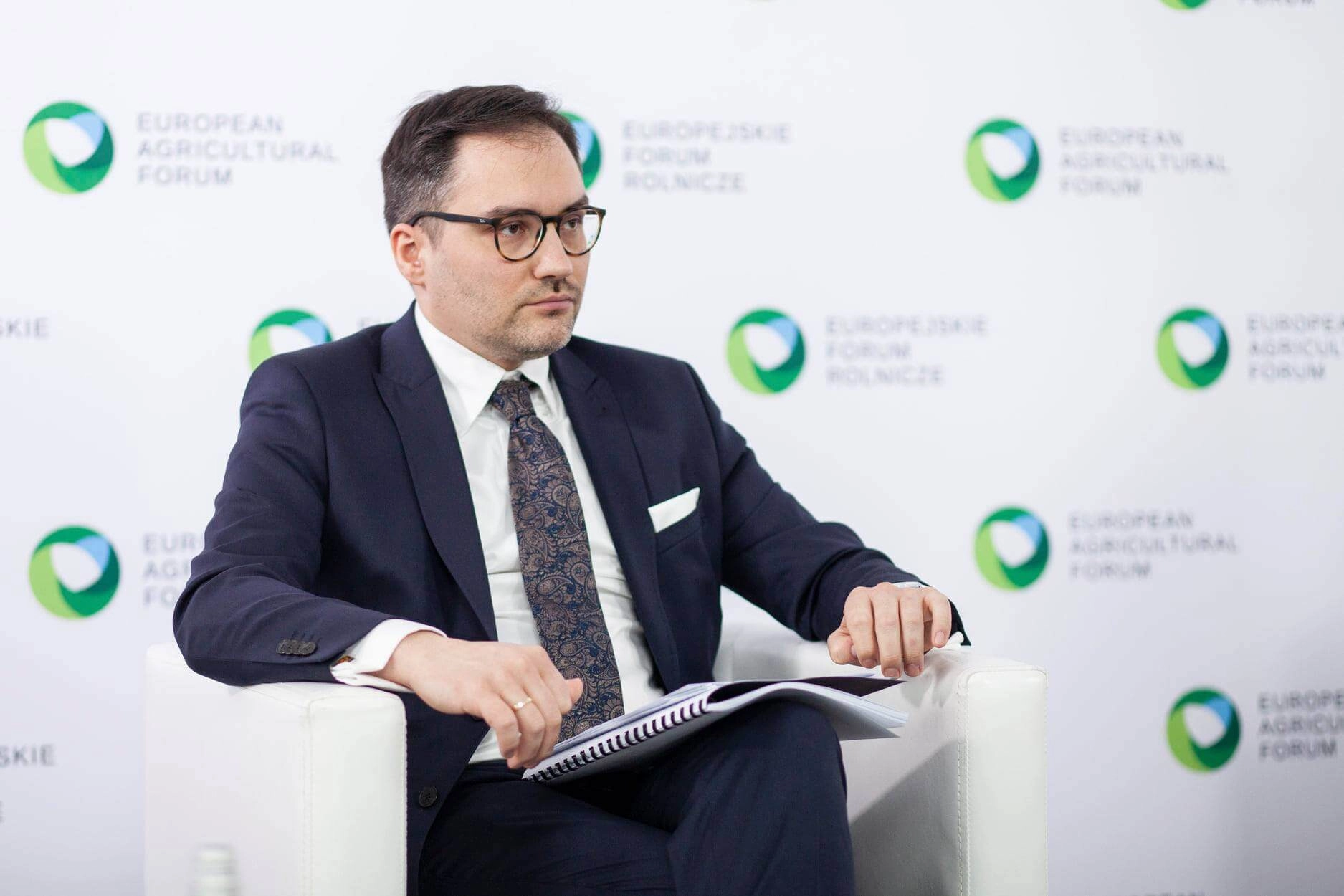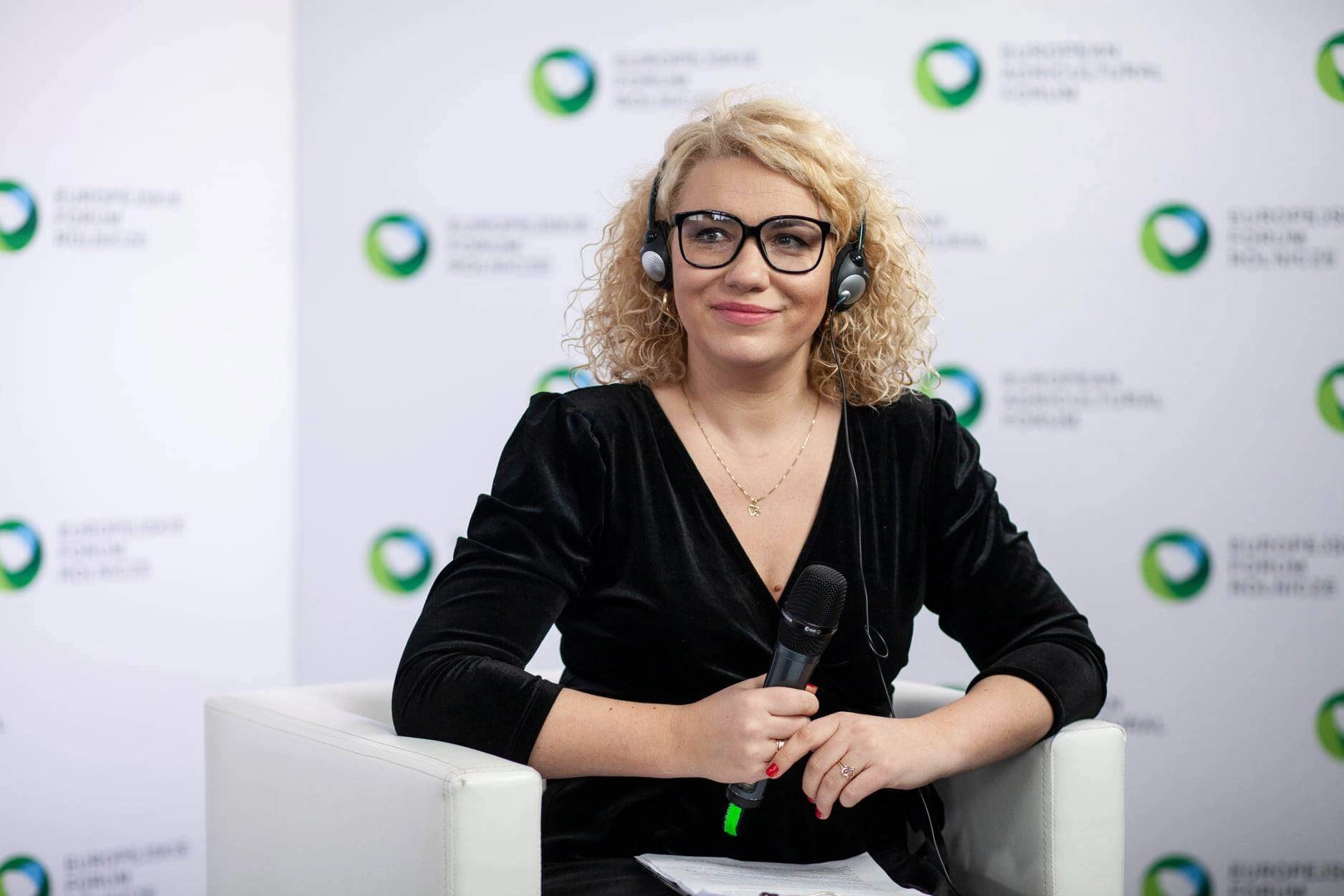 event photos by the courtesy of EFRWP Foundation