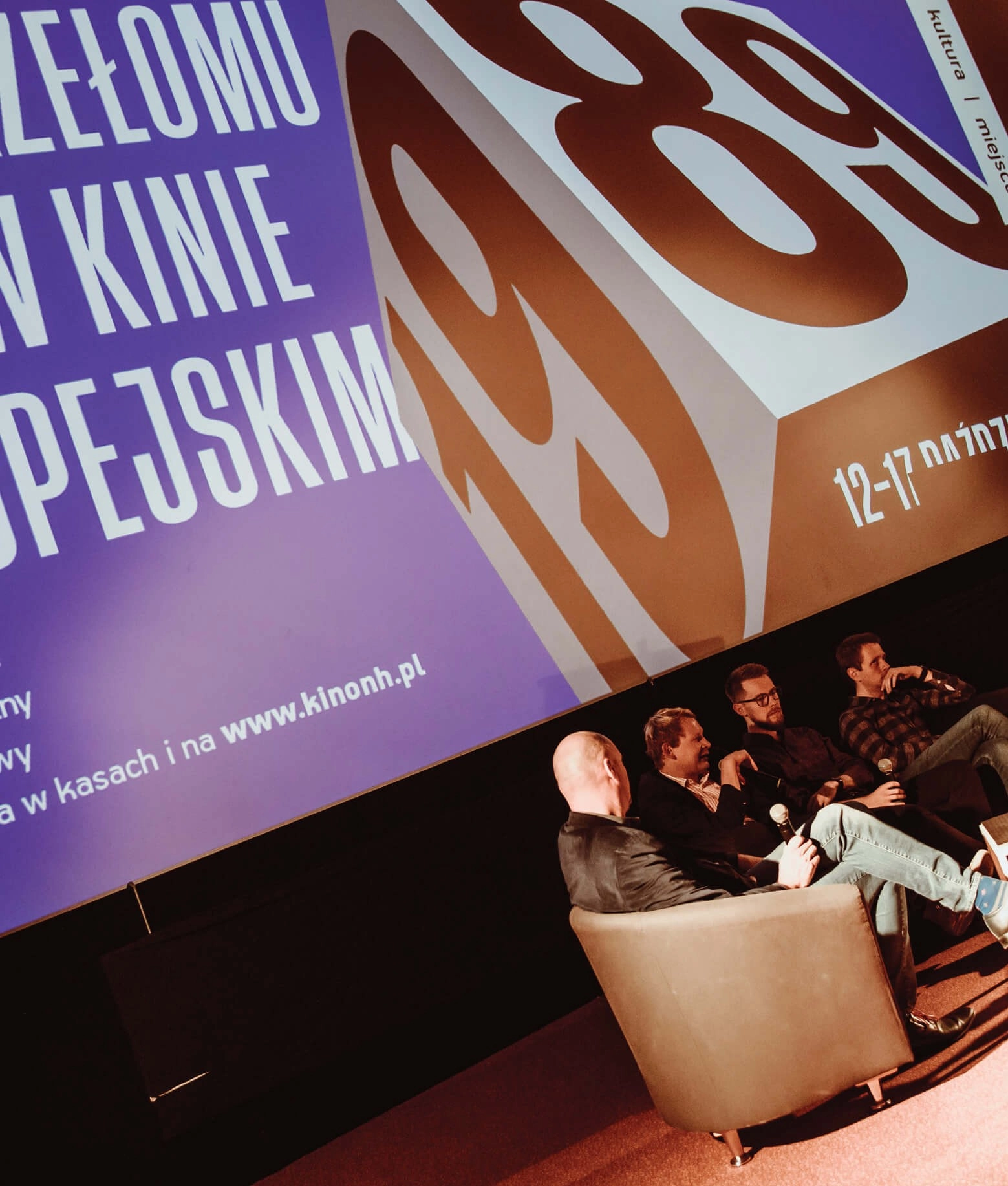 1989 Year of Breakthrough — The dynamic of change in brand identity for the film festival
Thirty years ago began the process of overthrowing communism in Central and Eastern Europe. 1989 was unquestionably a year of great changes that marked the beginning of the transformation in the region. In 2019, to celebrate the symbolic anniversary, the German Historical Institute in Warsaw – together with institutions representing ten countries of the former Eastern Bloc – organized a cinema festival showing a panoramic view of this period, often illustrating hopes, successes, and disappointments associated with political changes after '89.
 

 
Two years ago I was commissioned to do the branding for the film festival

A Year of Protest. 1968 in European Cinema

. After the success of that event, I was invited to be in charge of this year's anniversary edition. I focused on the pulsing feeling of change, '89 was a year of breakthrough, full of dynamic and cultural force, and the whole identity needed to reflect this turbulent spirit. I've tried to capture these by confident typographic direction and the use of dynamic shape, which creates a distinctive signature for this year's event.
Services – art direction, event branding, graphic design, editorial design
Client – German Historical Institute in Warsaw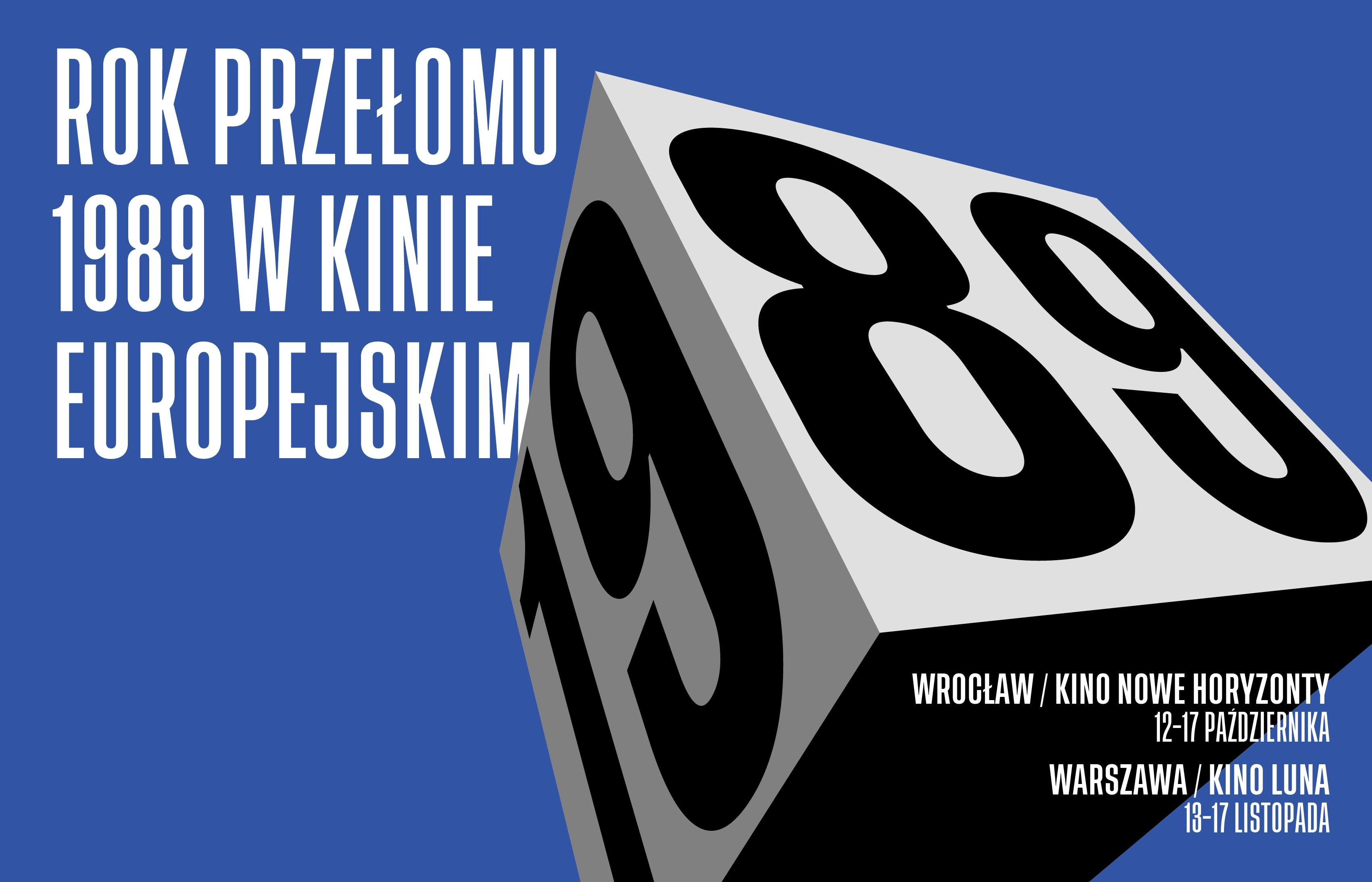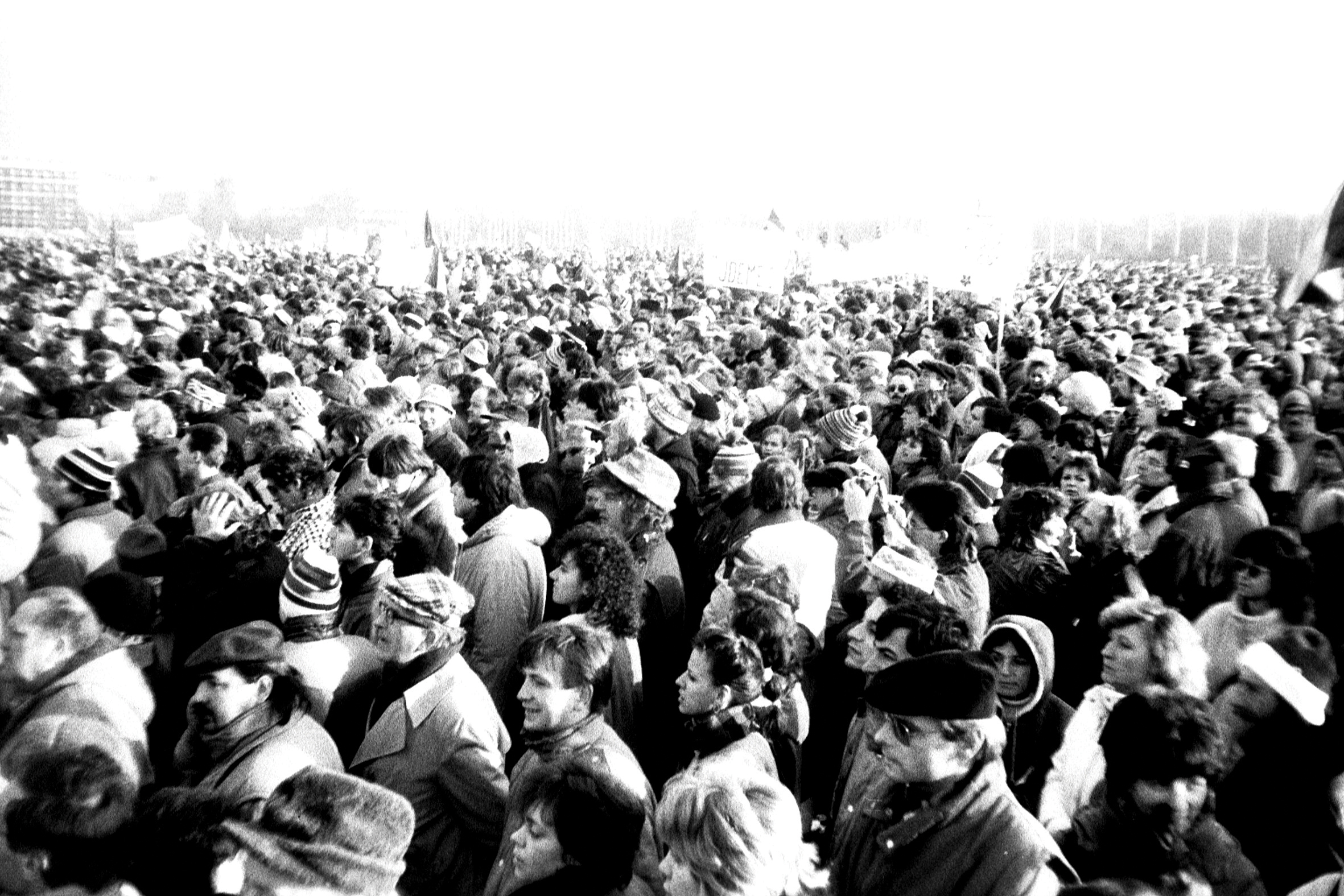 Prague during the Velvet Revolution. 25 November 1989 © ŠJů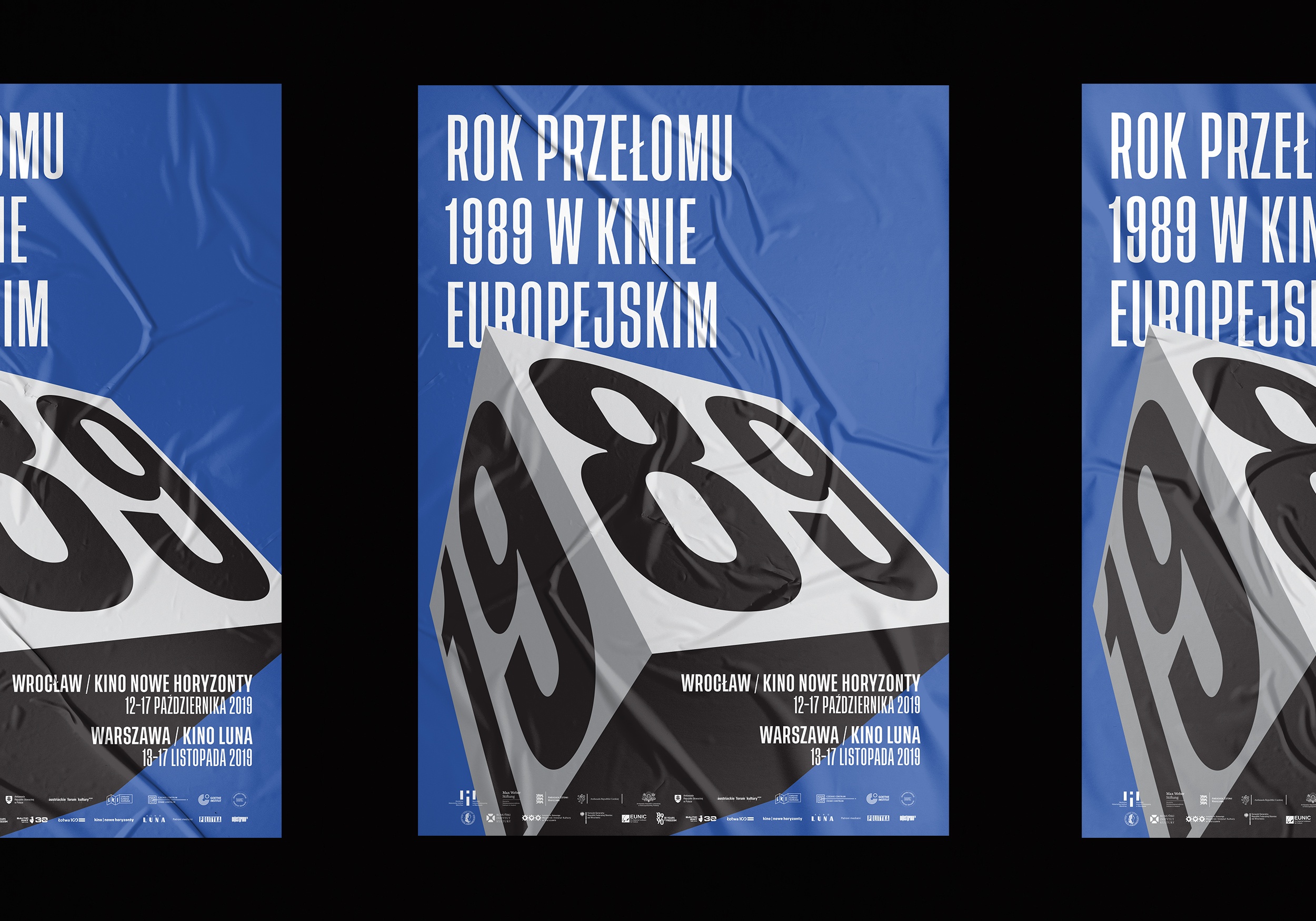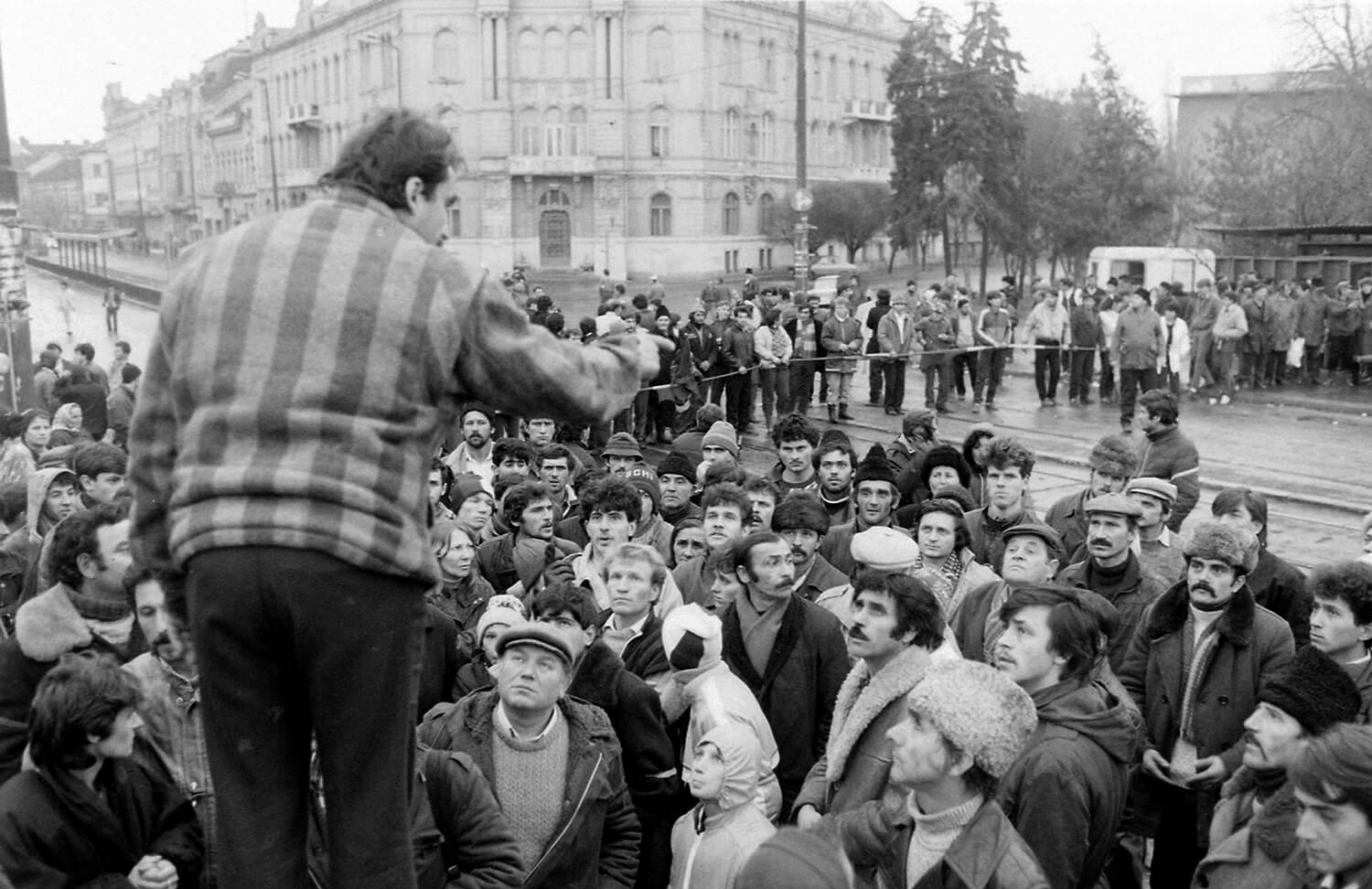 December 1989 demonstration in Timișoara, Romania © FORTEPAN / Urbán Tamás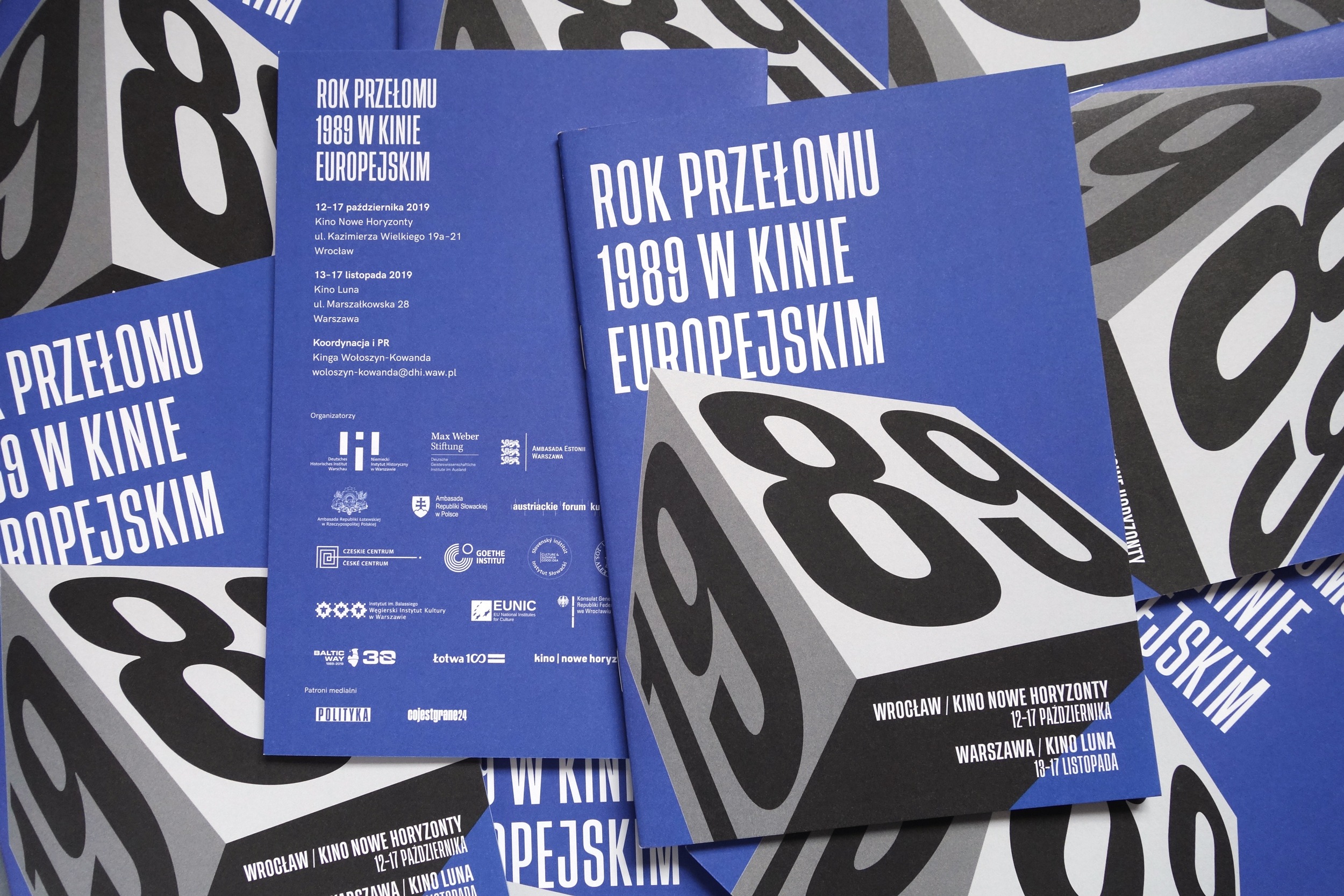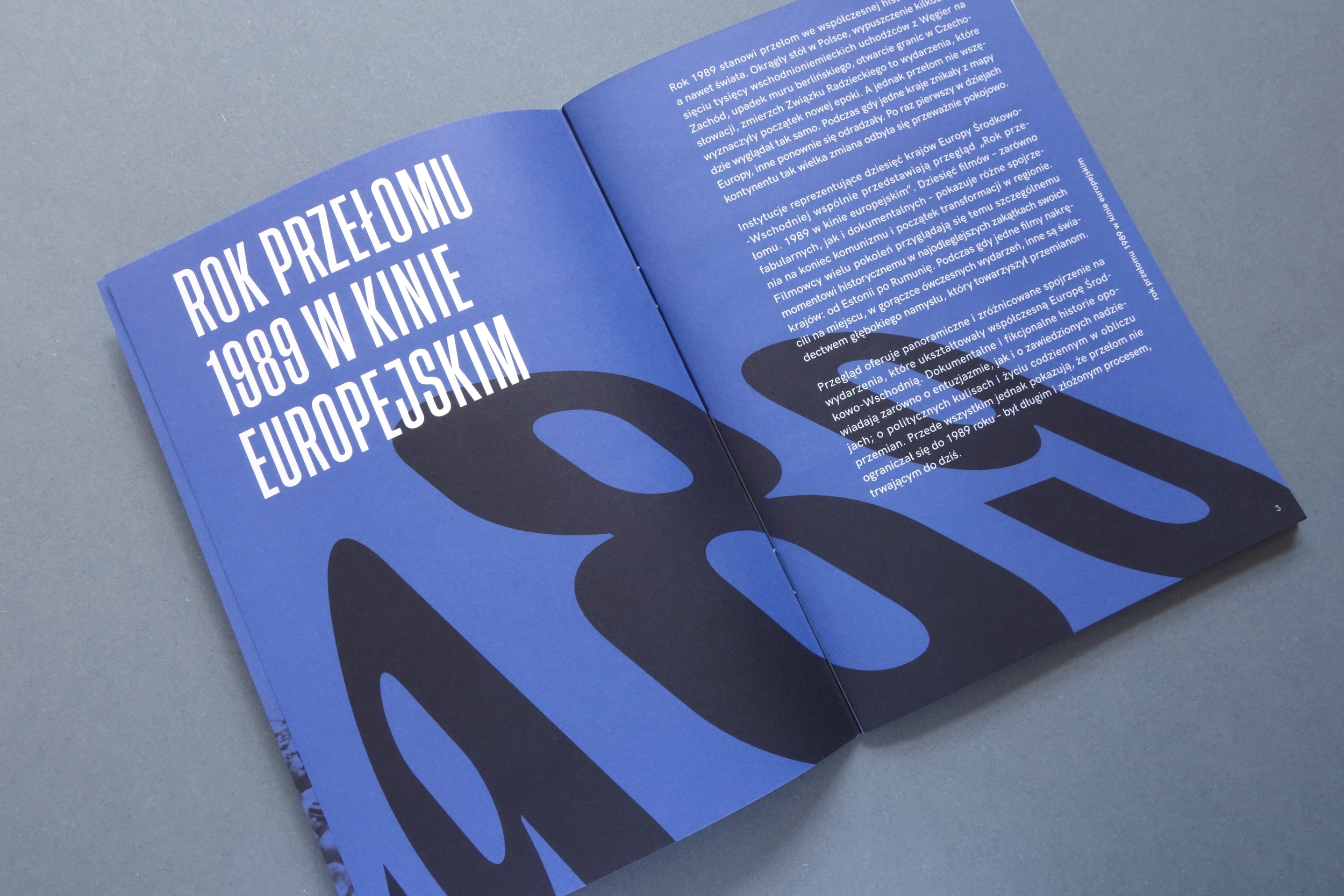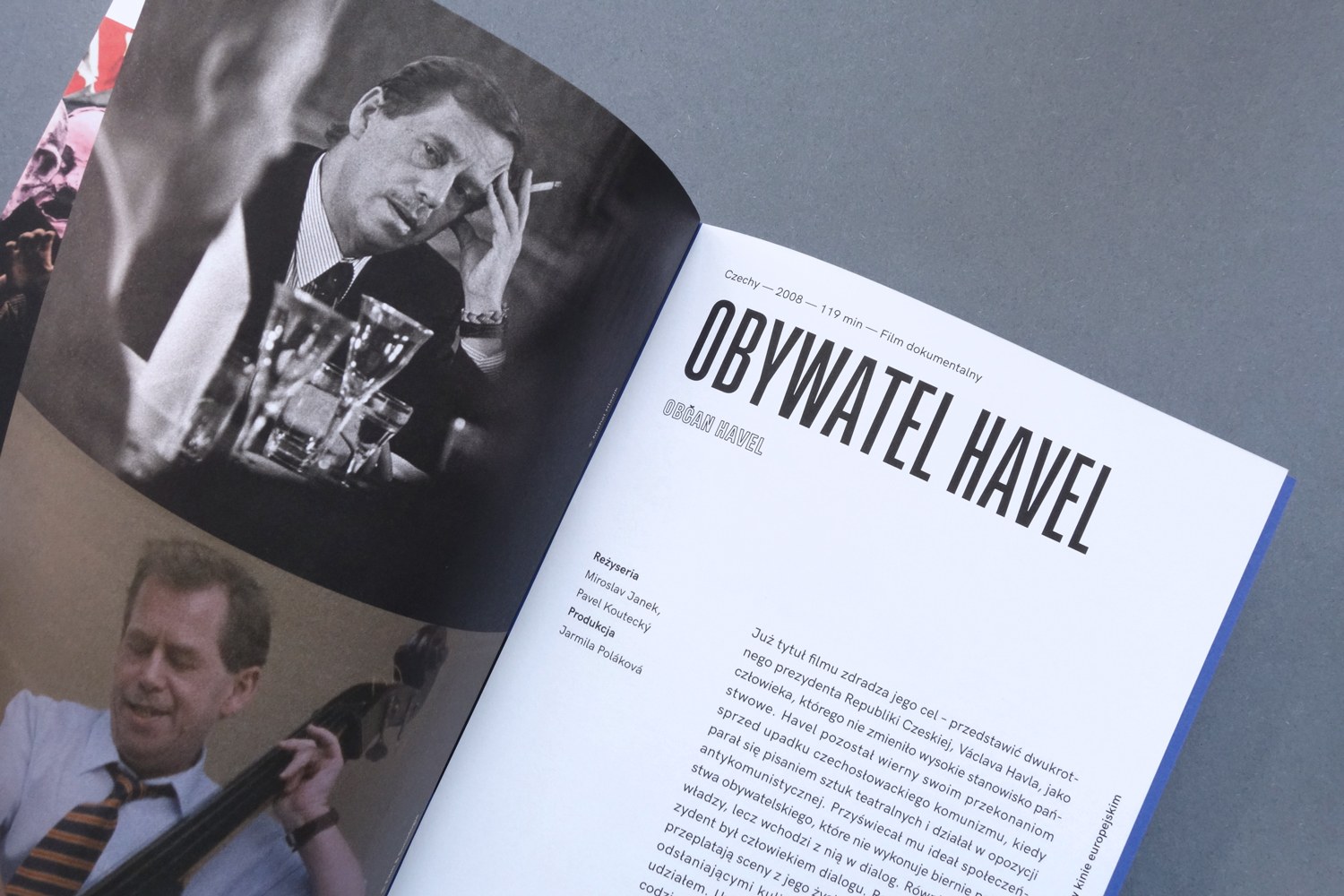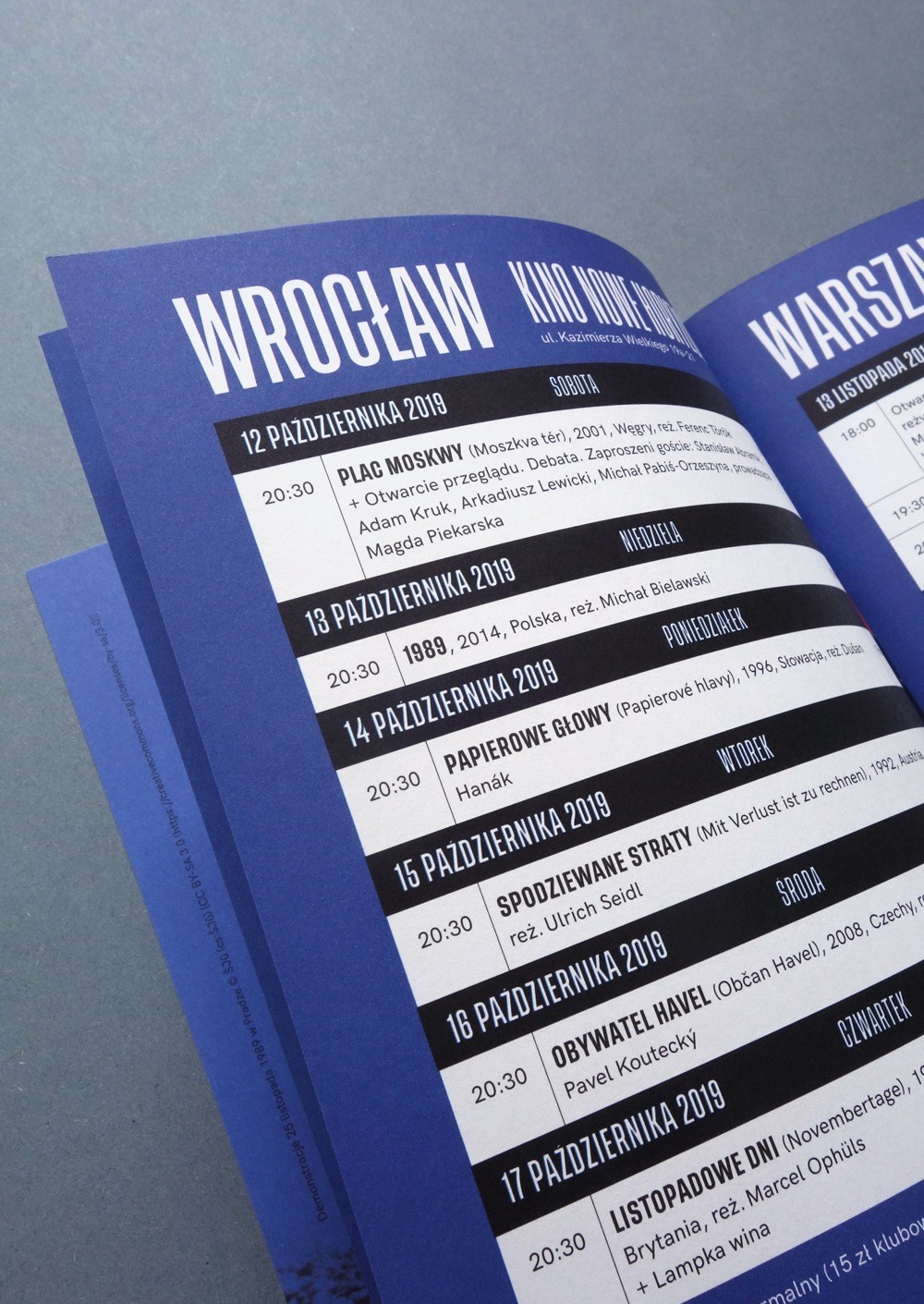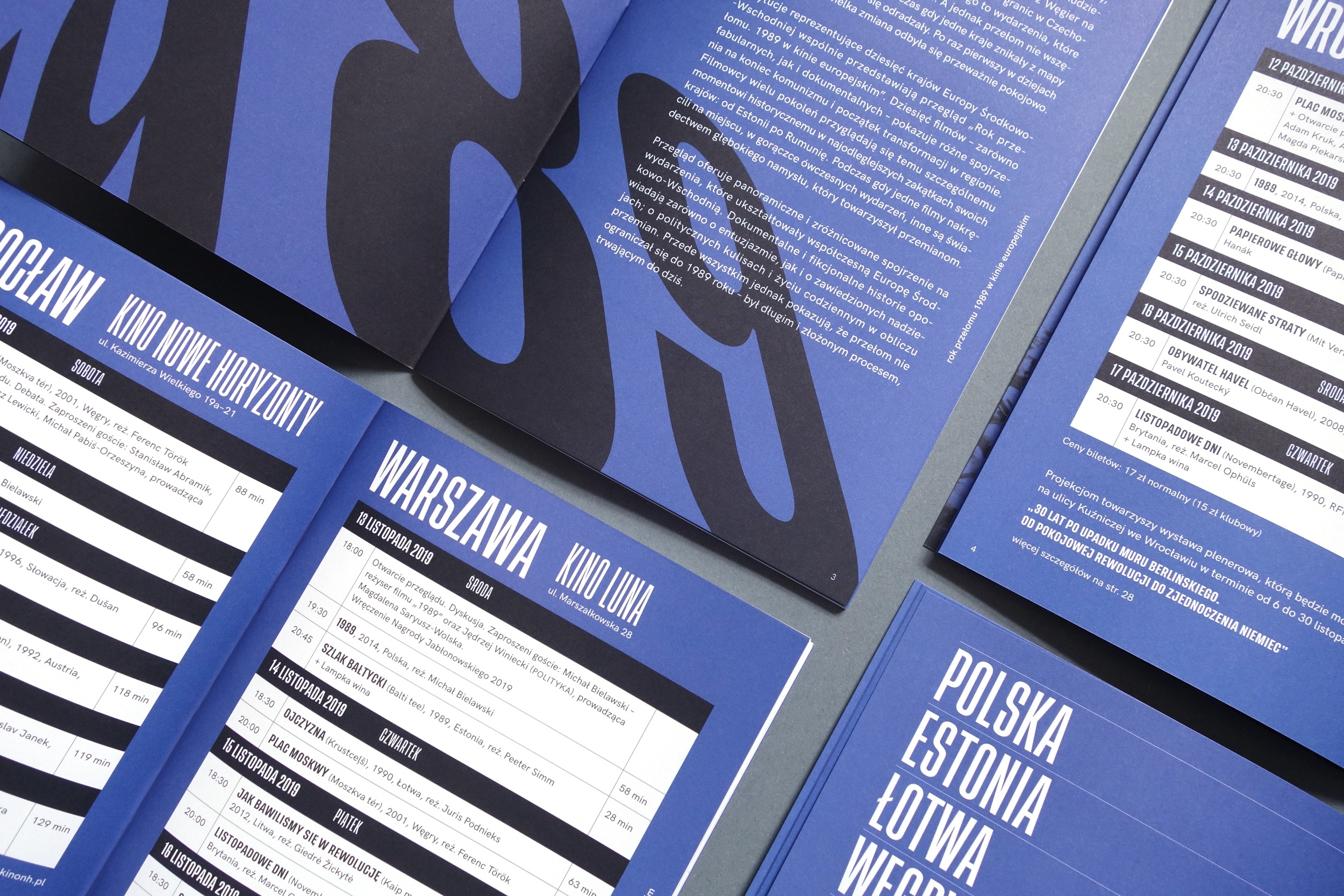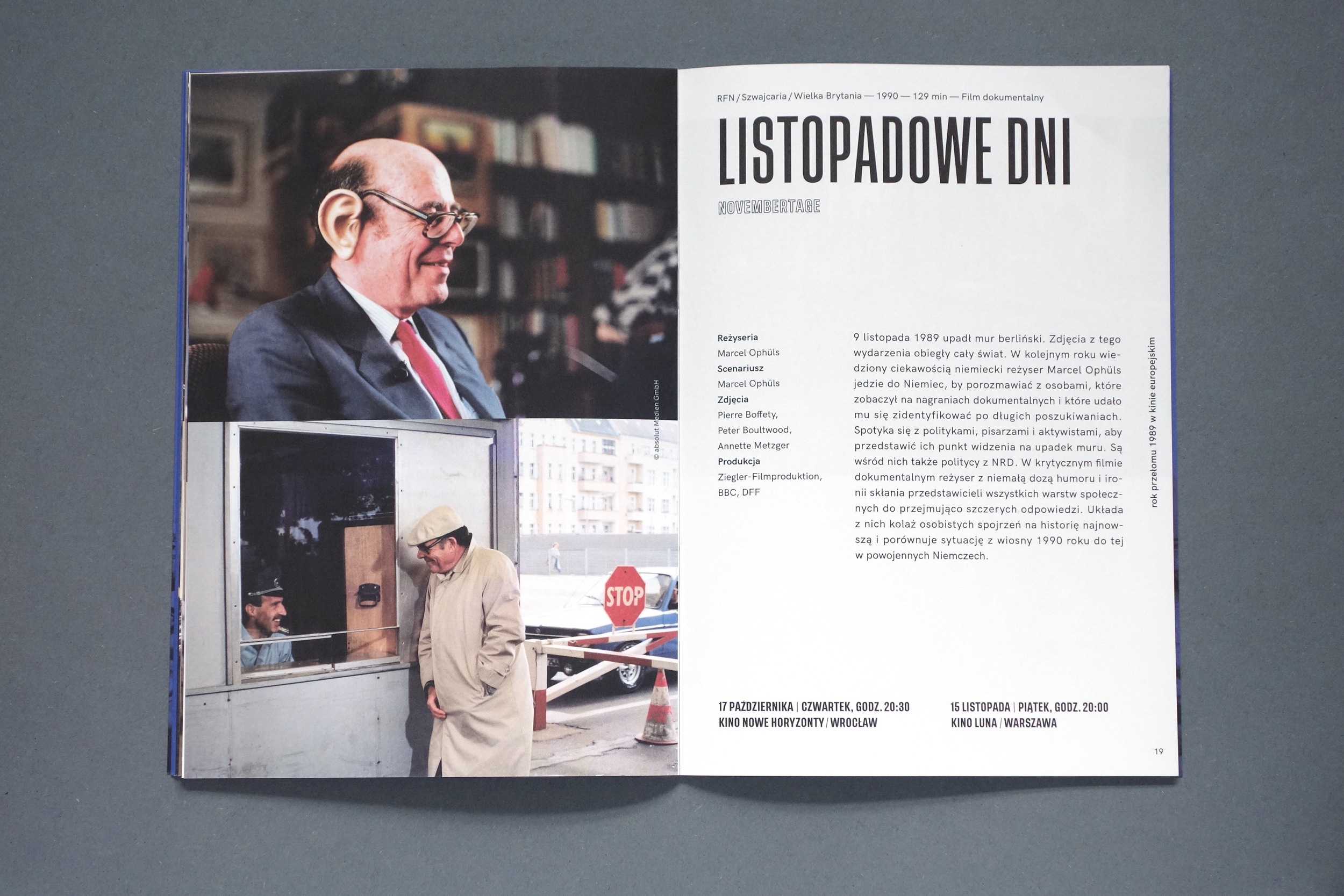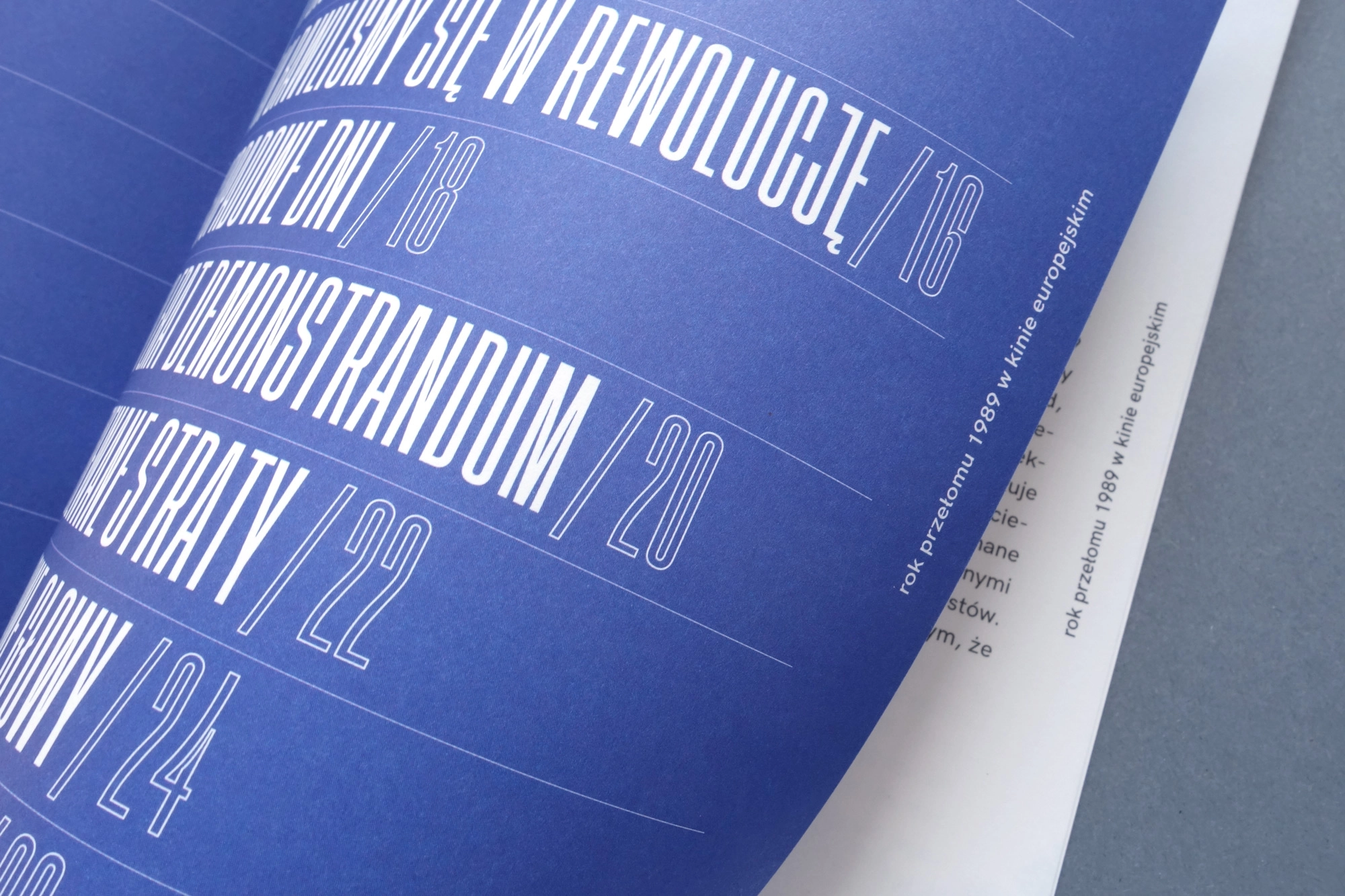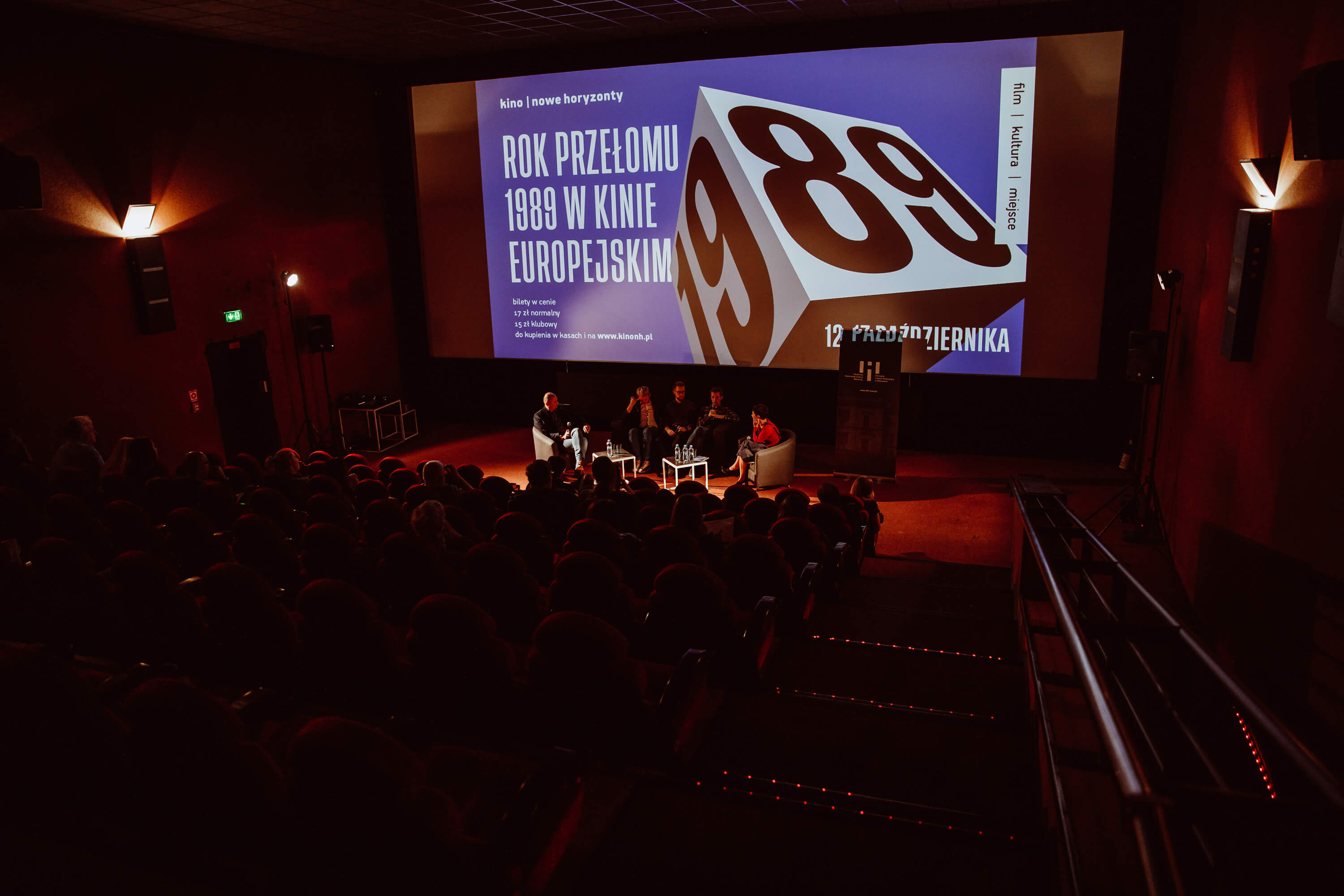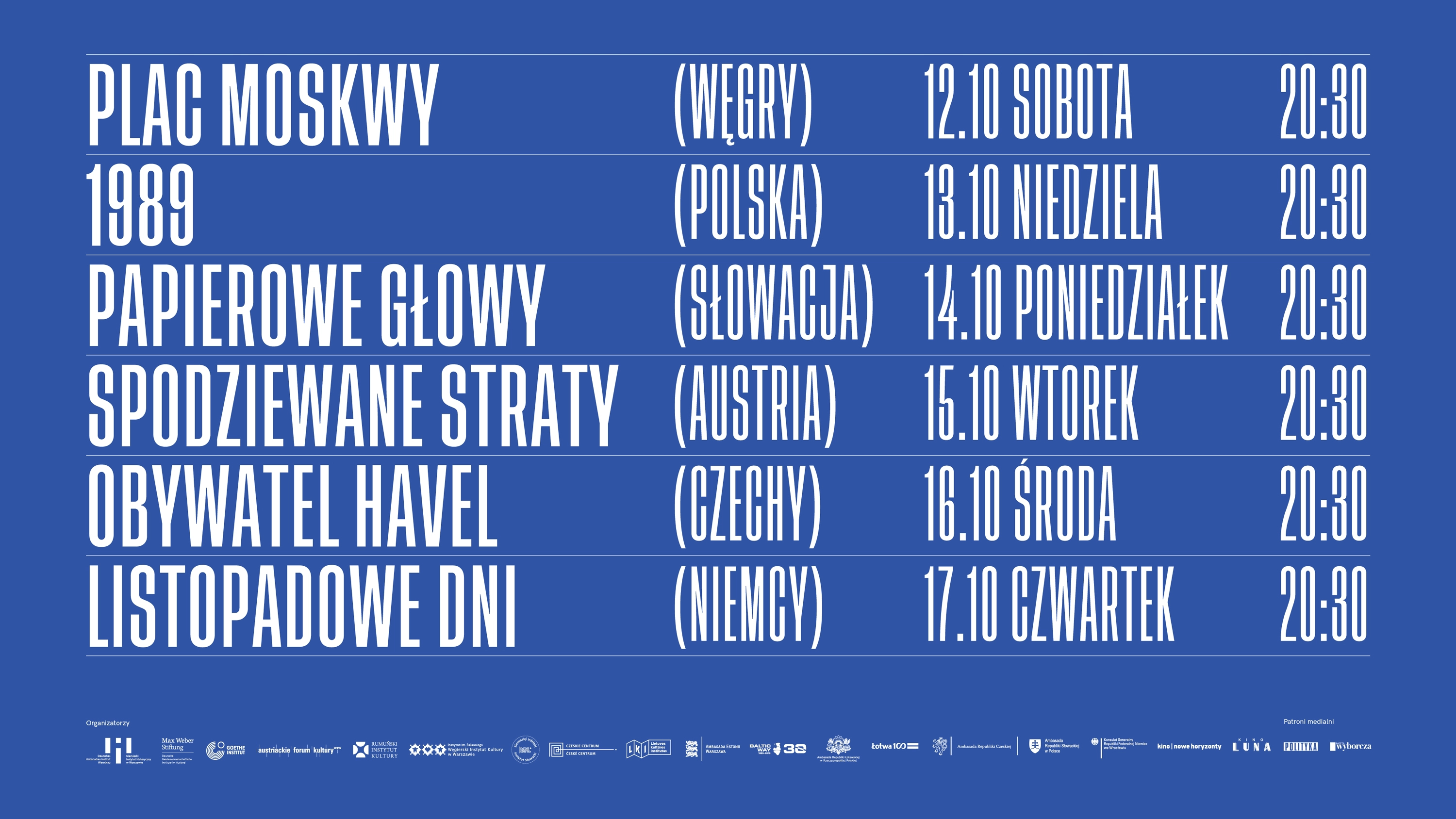 Filmagenda for cinema's LCD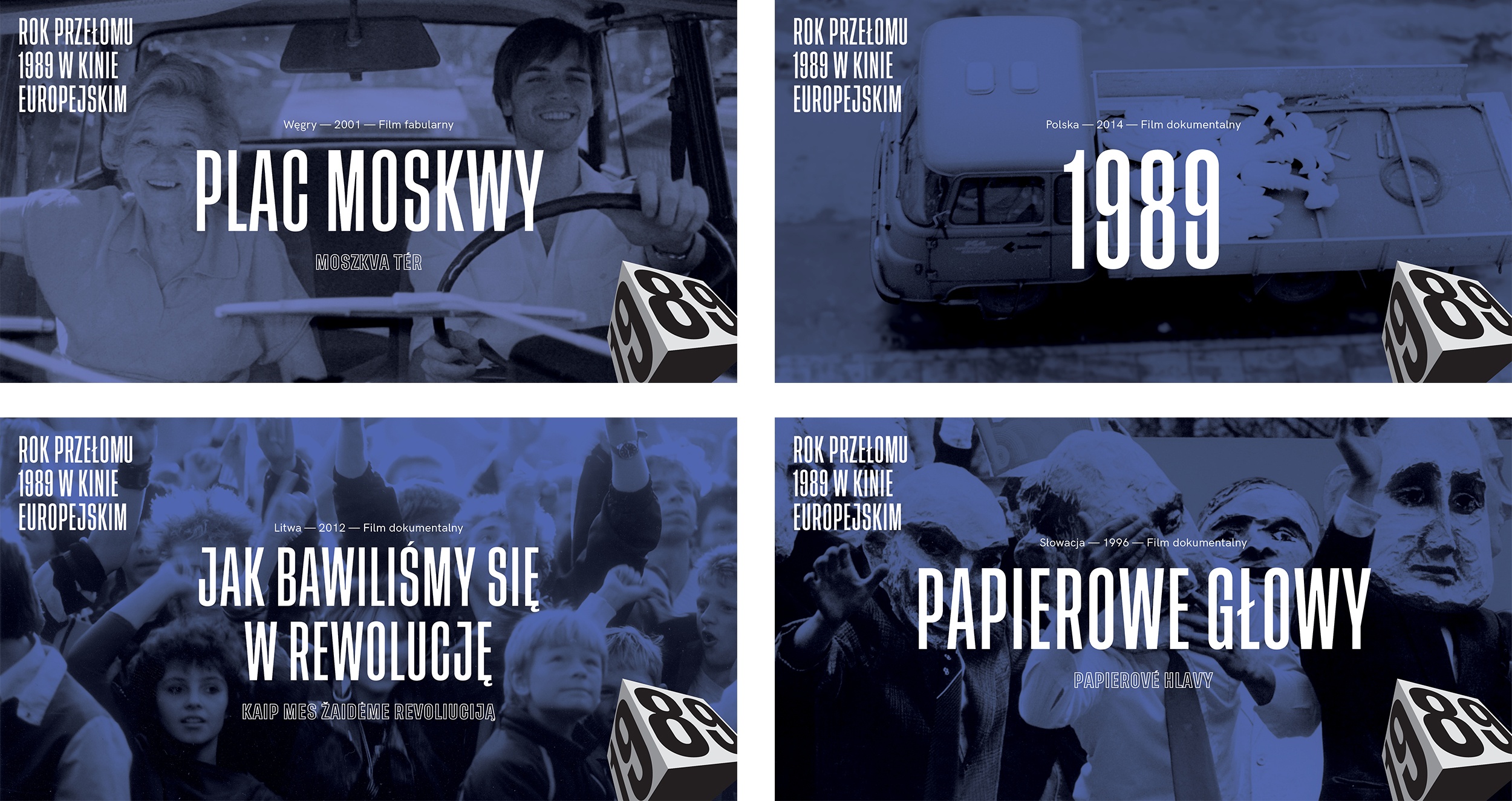 cinema photos by the courtesy of German Historical Institution in Warsaw