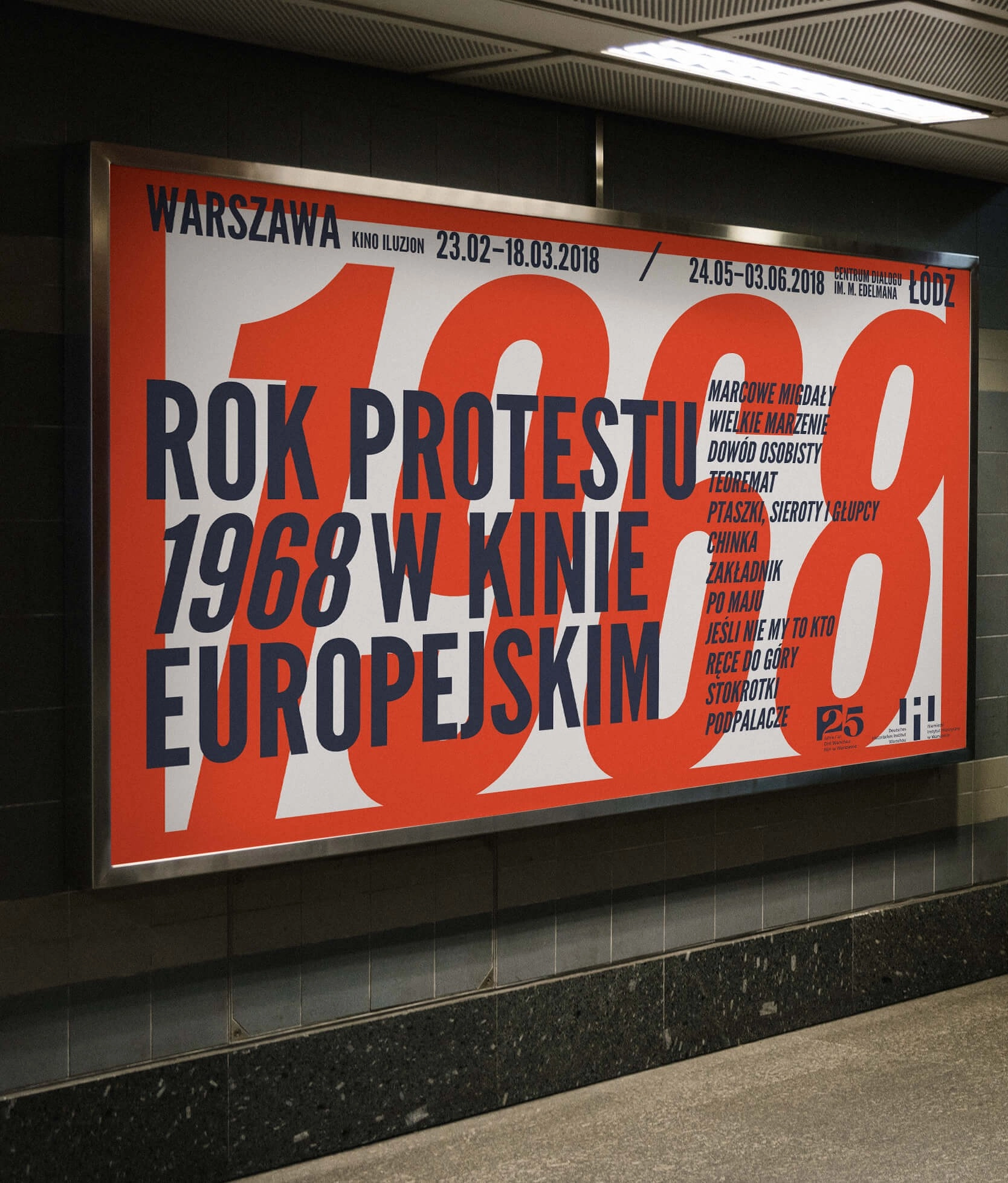 1968 Year of Protest — The strong typographic identity for the film festival
In 1968 a wave of protests from rebellious youth trying to change the existing social order swept through Europe. It was a time of Polish March and French Mai, the Prague Spring and German Autumn. People in different countries were united by the spirit of contestation, they wanted a moral revolution and were looking for a new language in art, but their politics differed. Fifty years later, institutions representing six european countries presented a broad panorama of that time seen through the prism of feature films.

I was commissioned to design the event's poster and its program, containing the schedule and information about the films. Concept and design were inspired by the idea of citizens' protests movements: its expression, bold aesthetics, the need to be seen and heard. Festival identity featured a narrow display typeface with a super high-contrast color palette. The type aptly evokes the mid-sixties, while strong cover echoes the DIY spirit of the period.
Services – event branding, art direction, graphic design
Client – German Historical Institute in Warsaw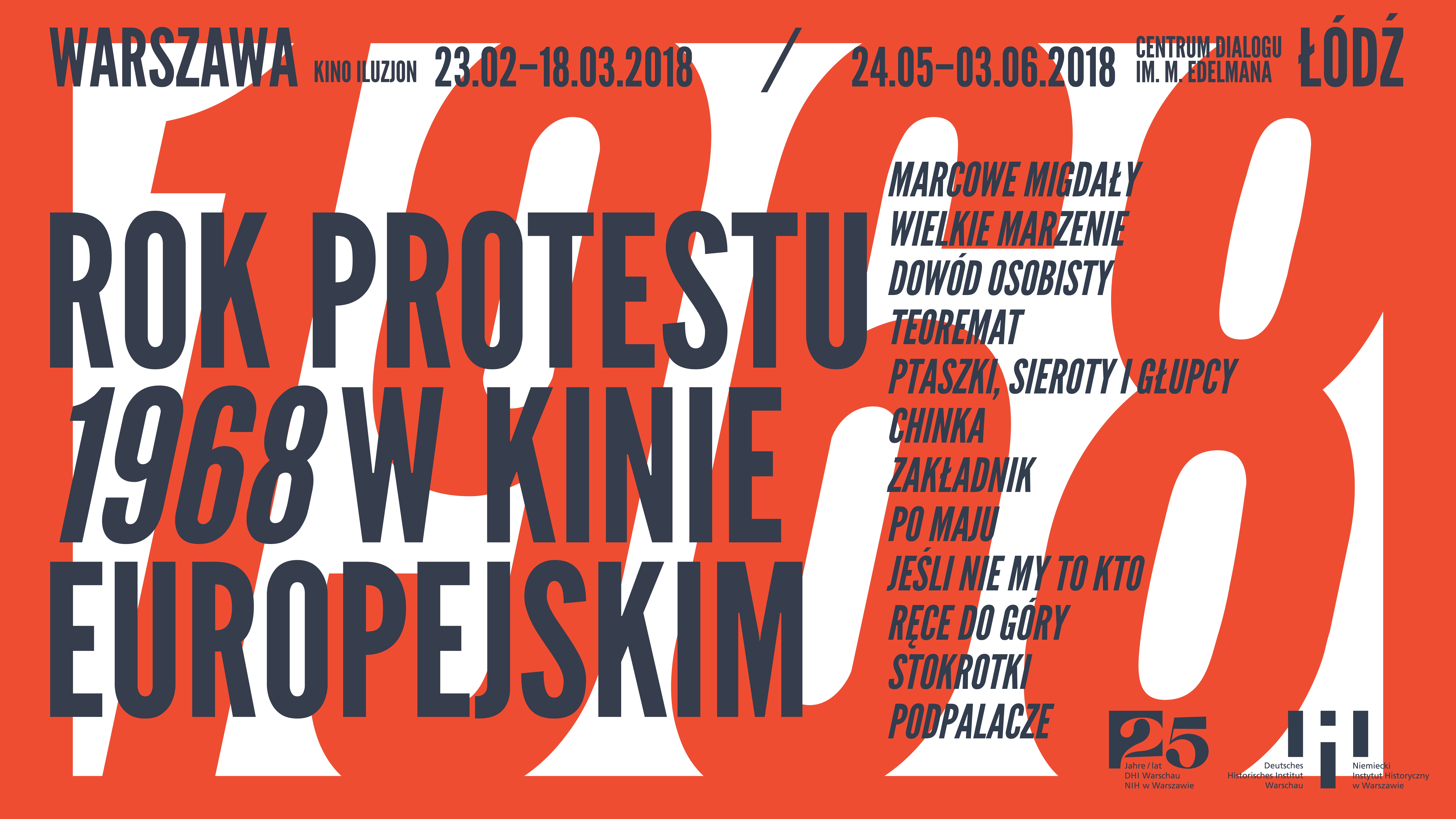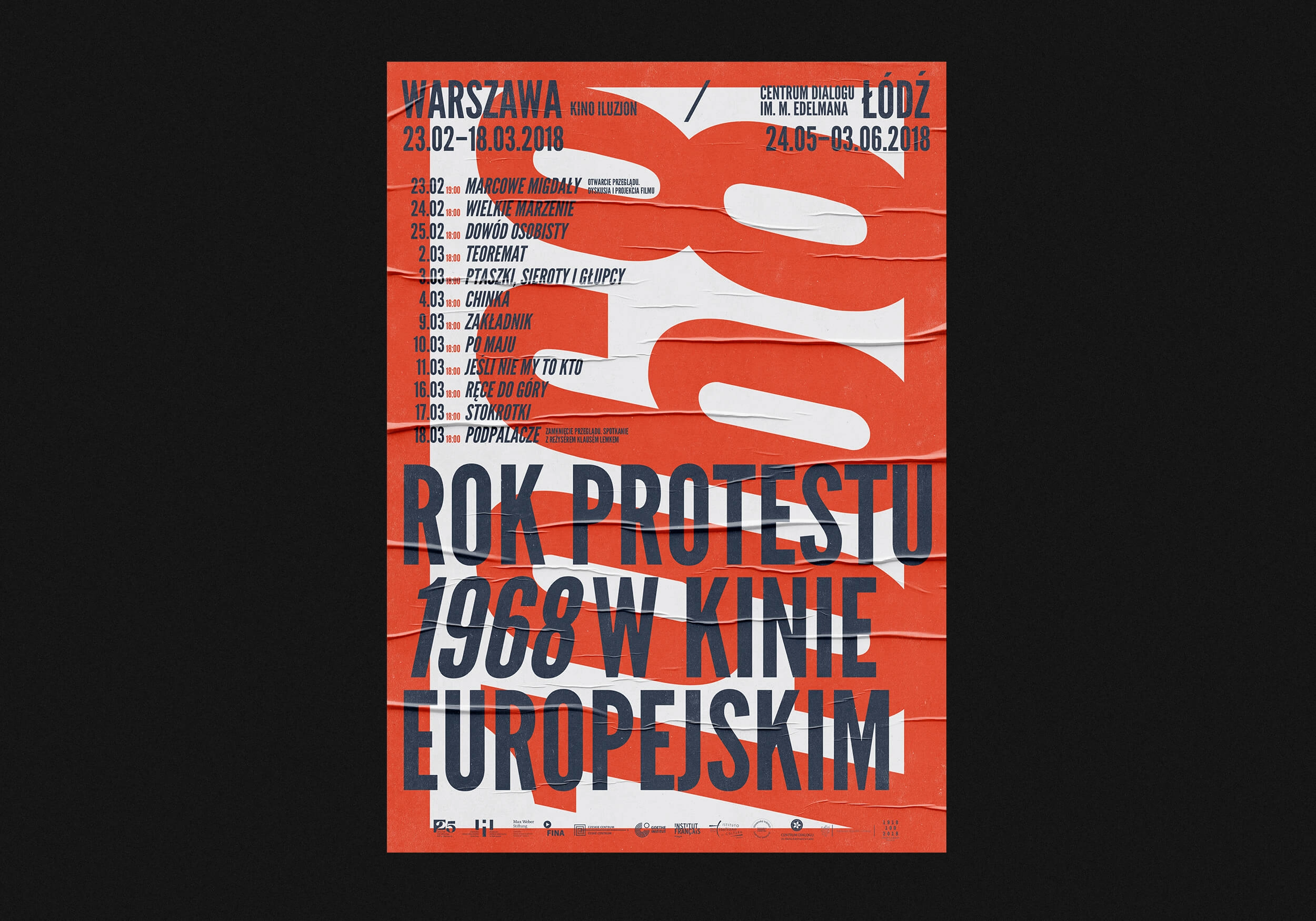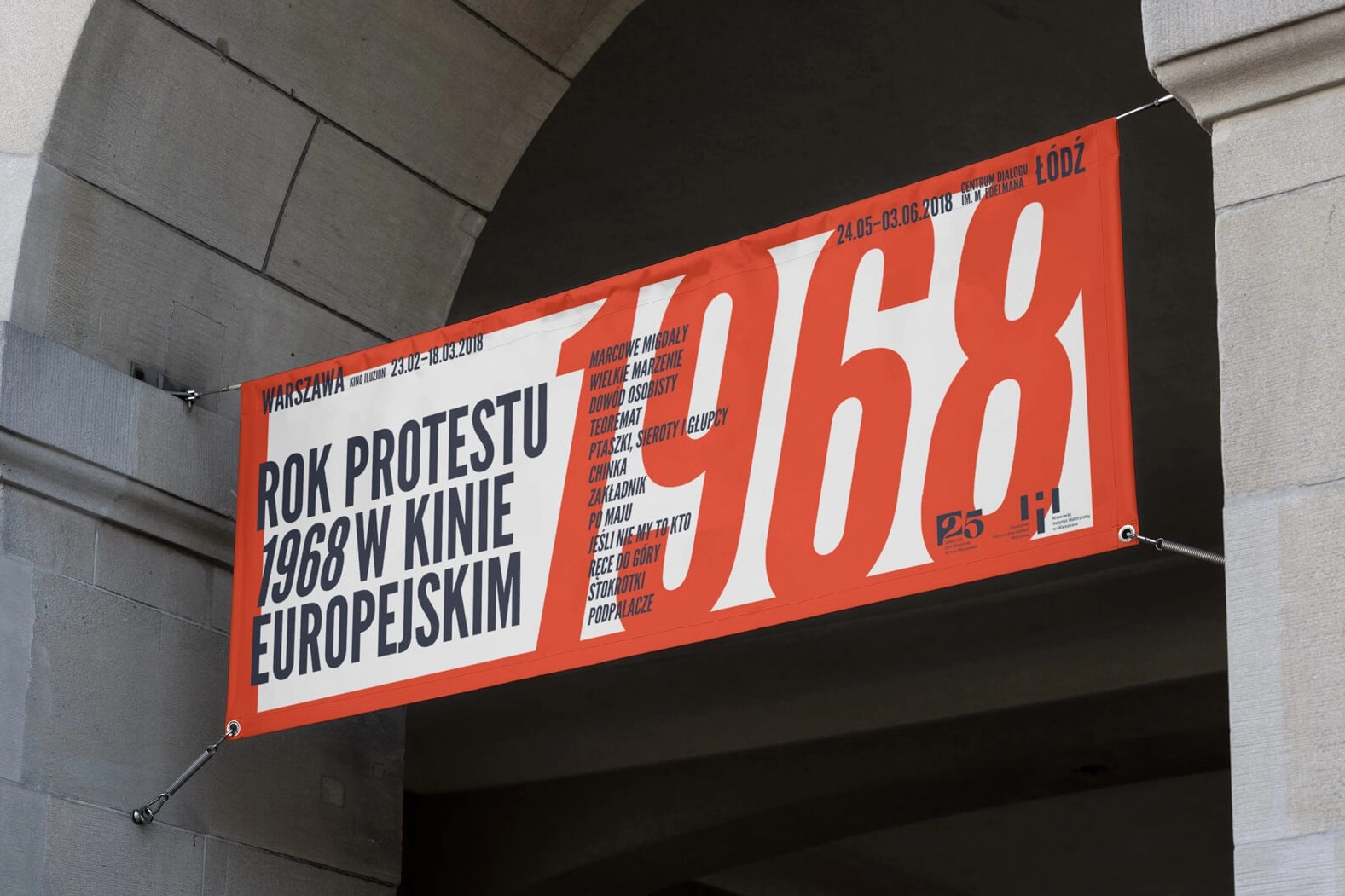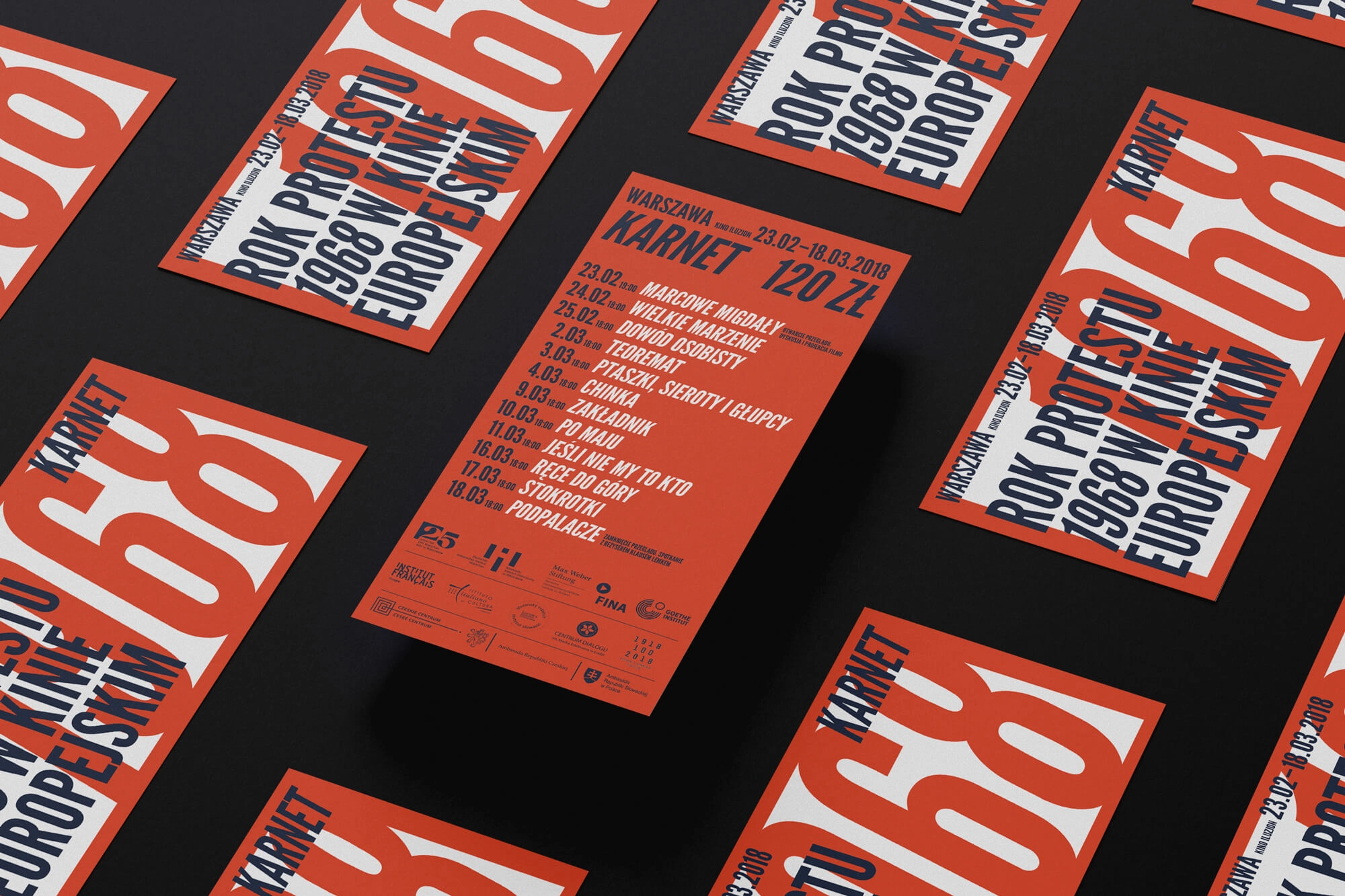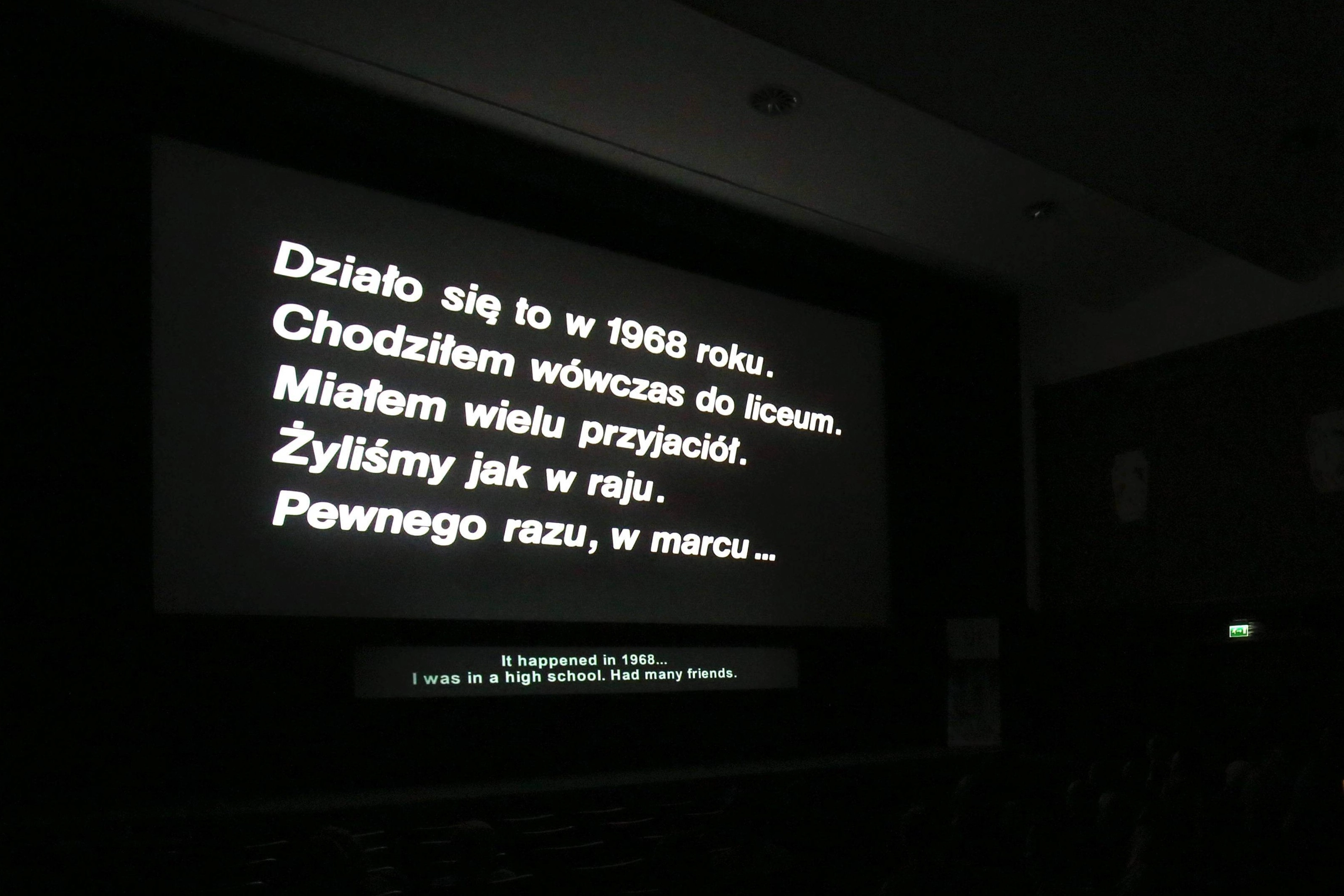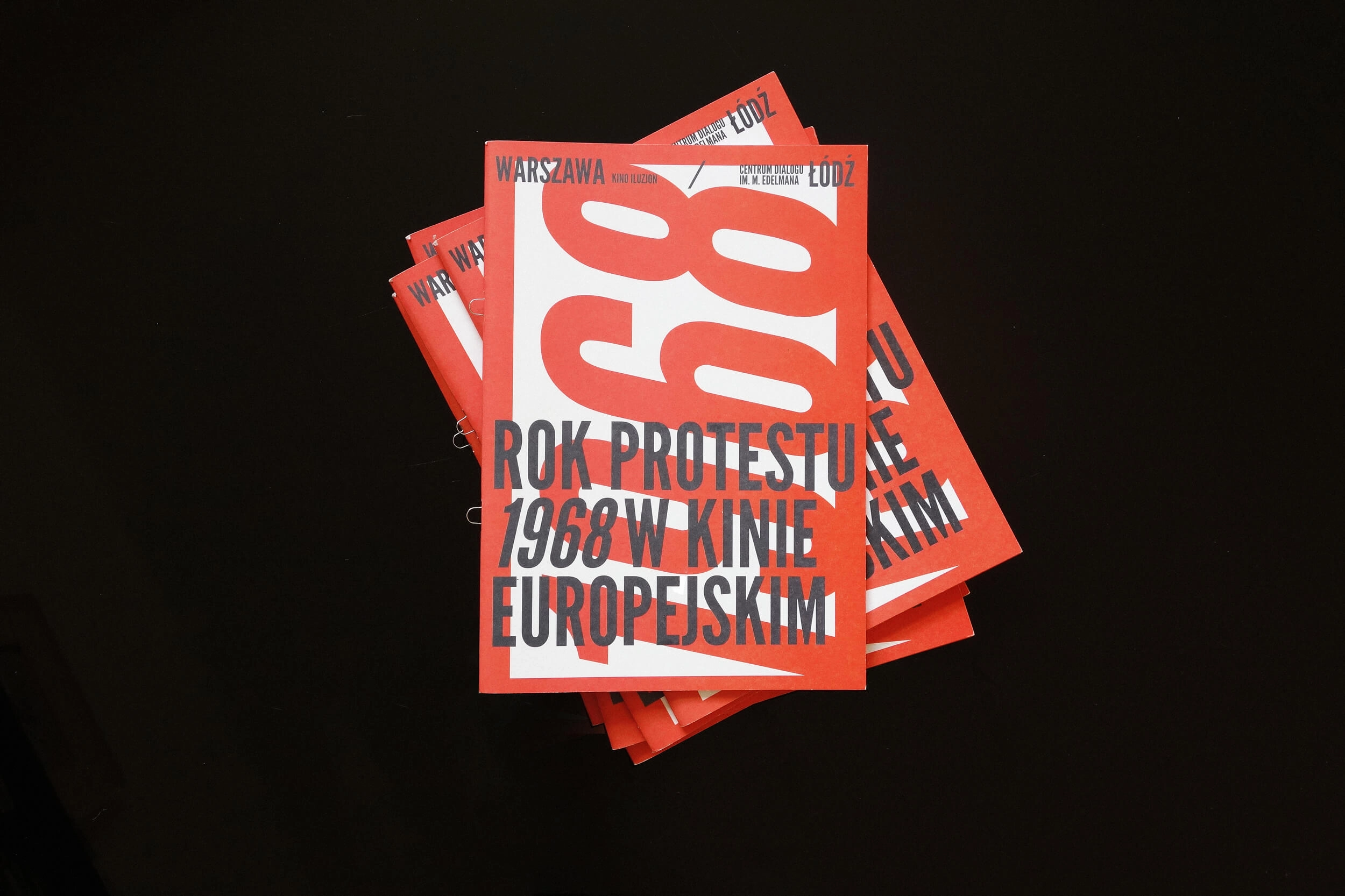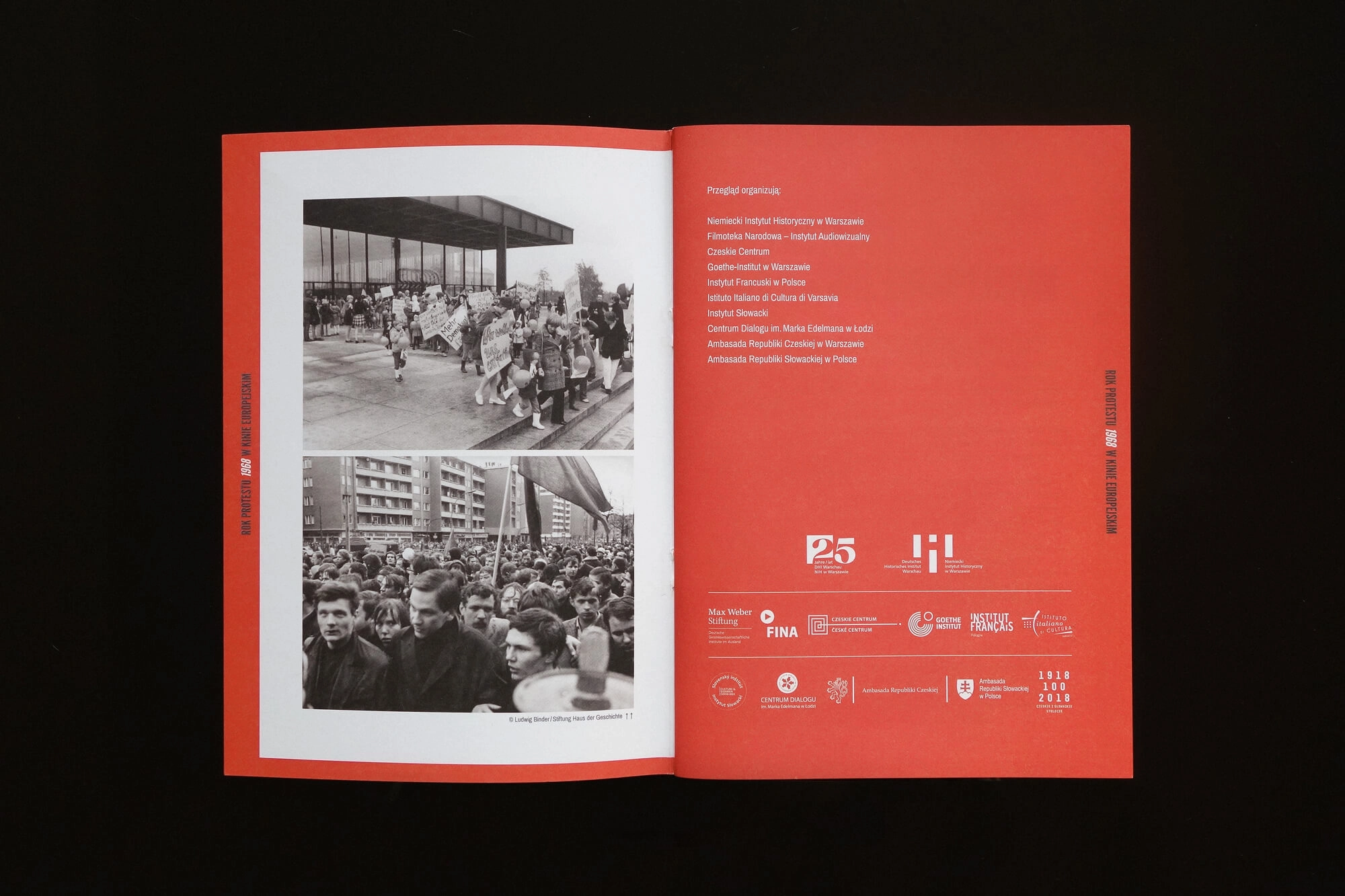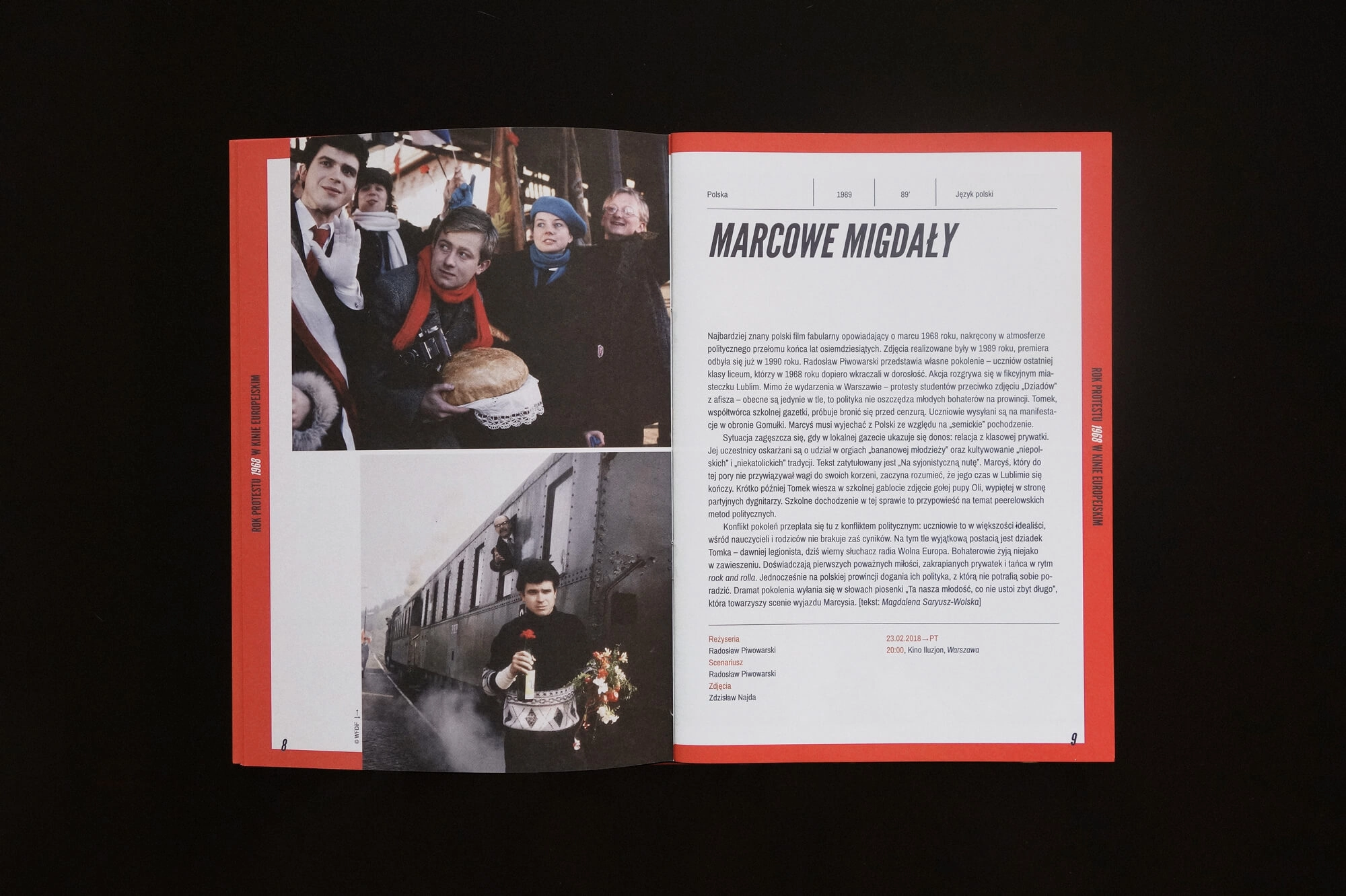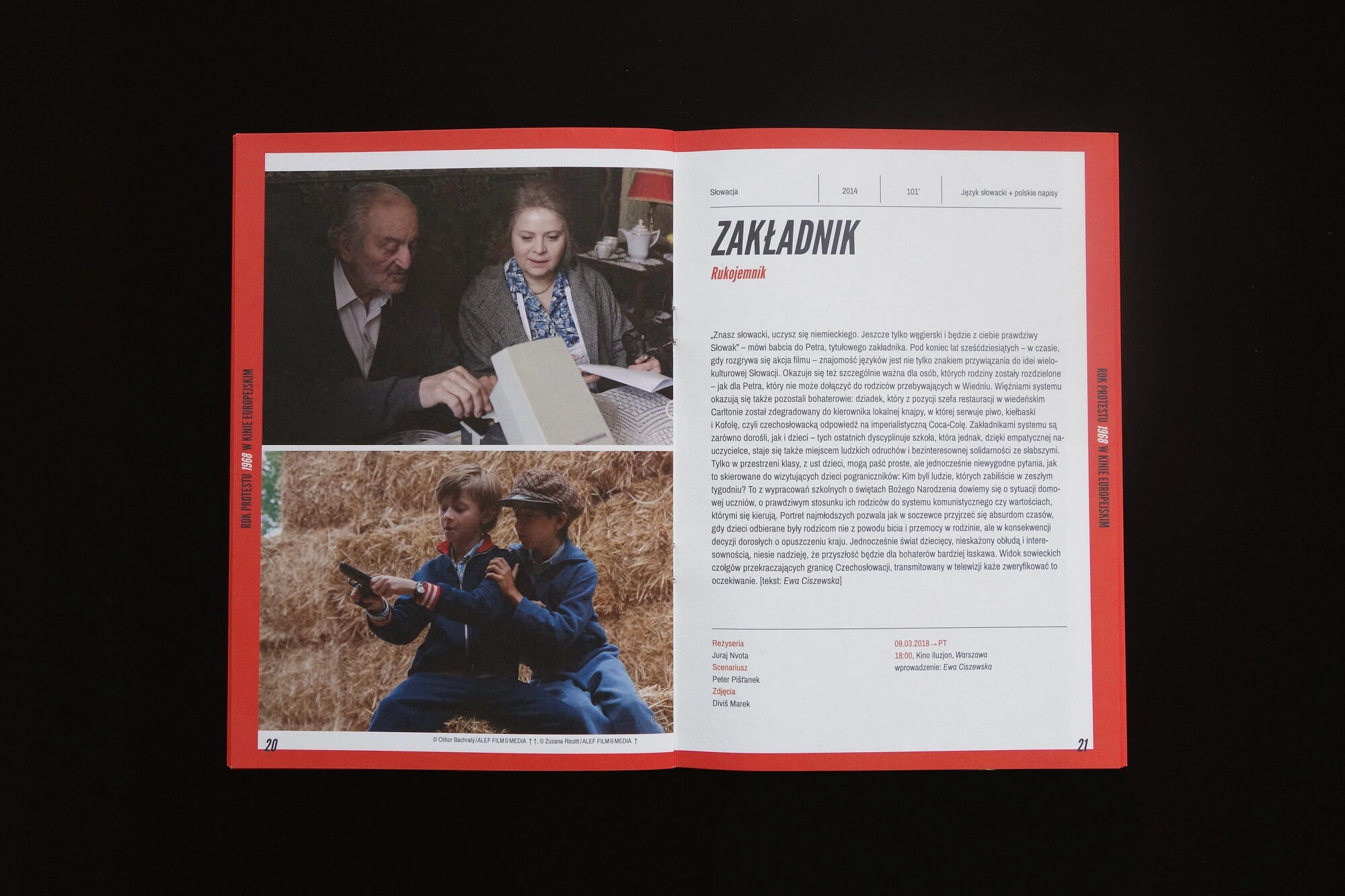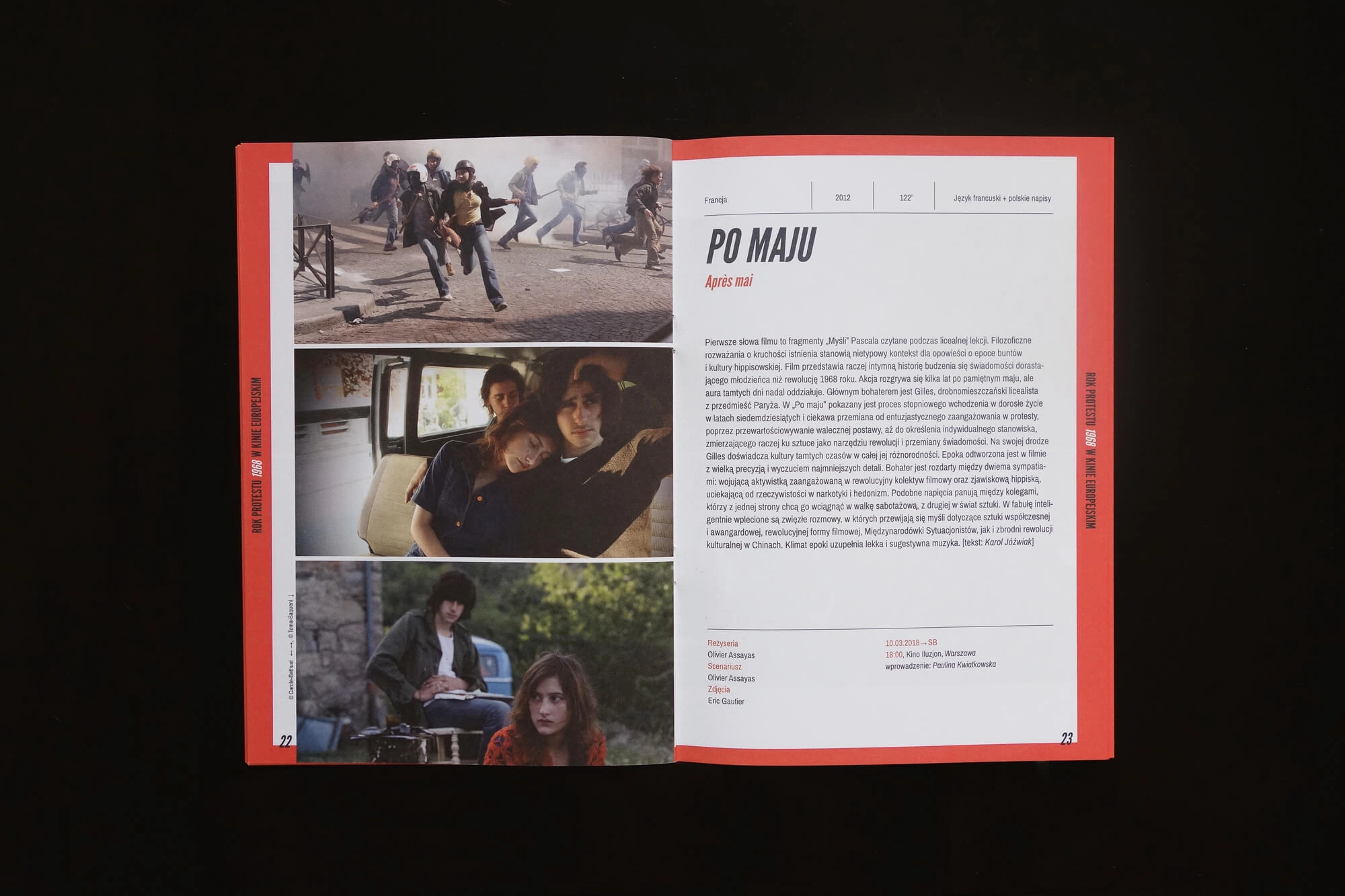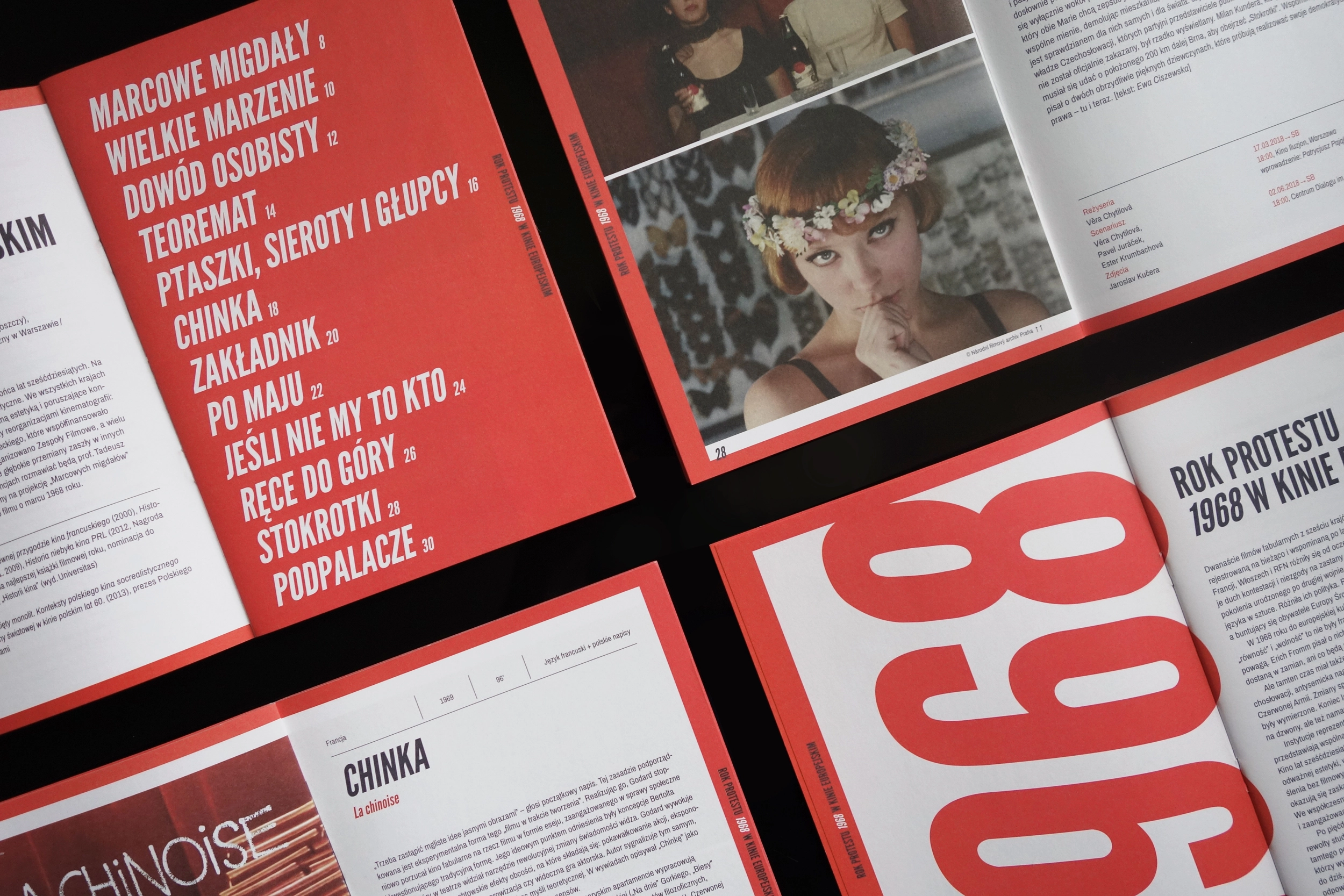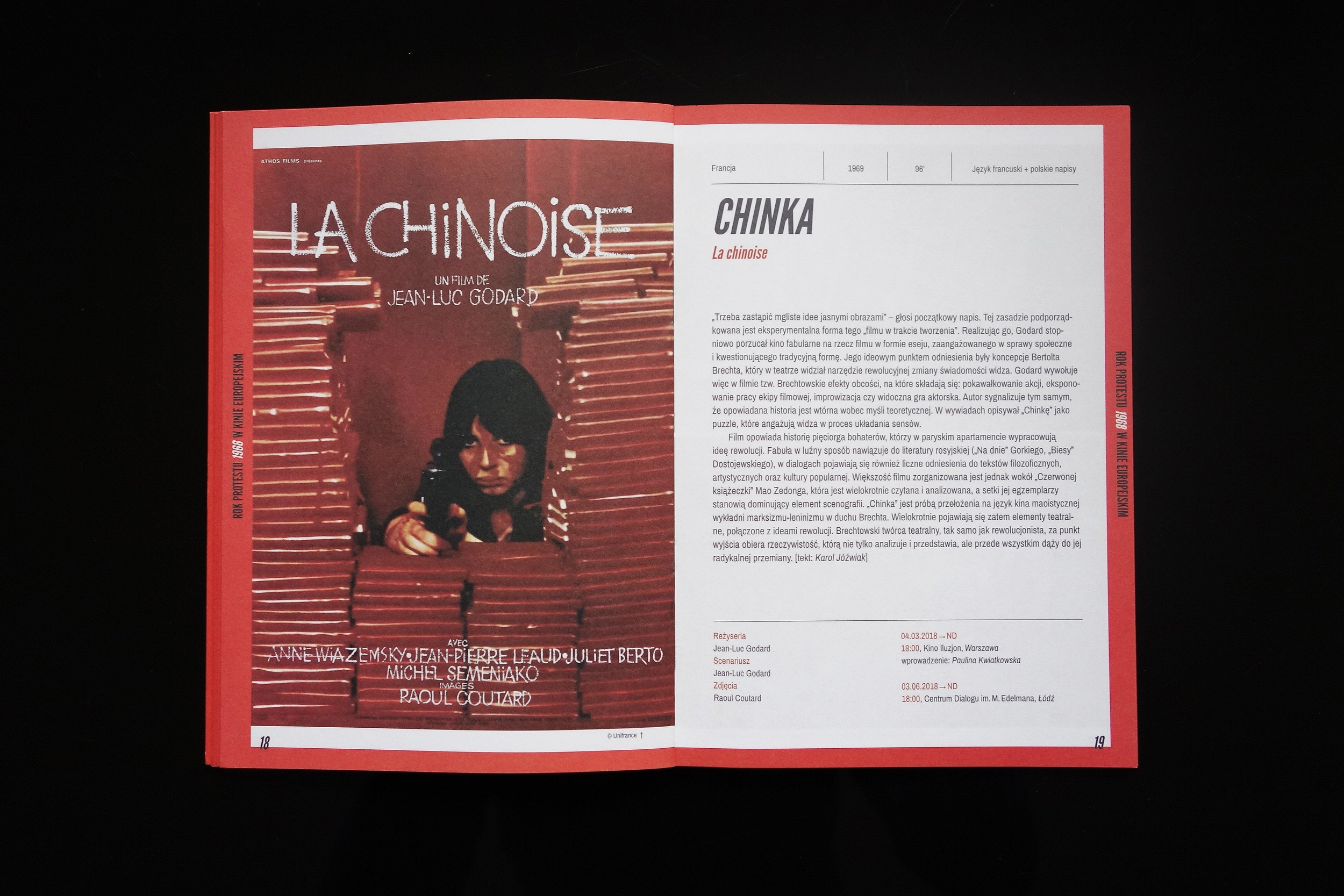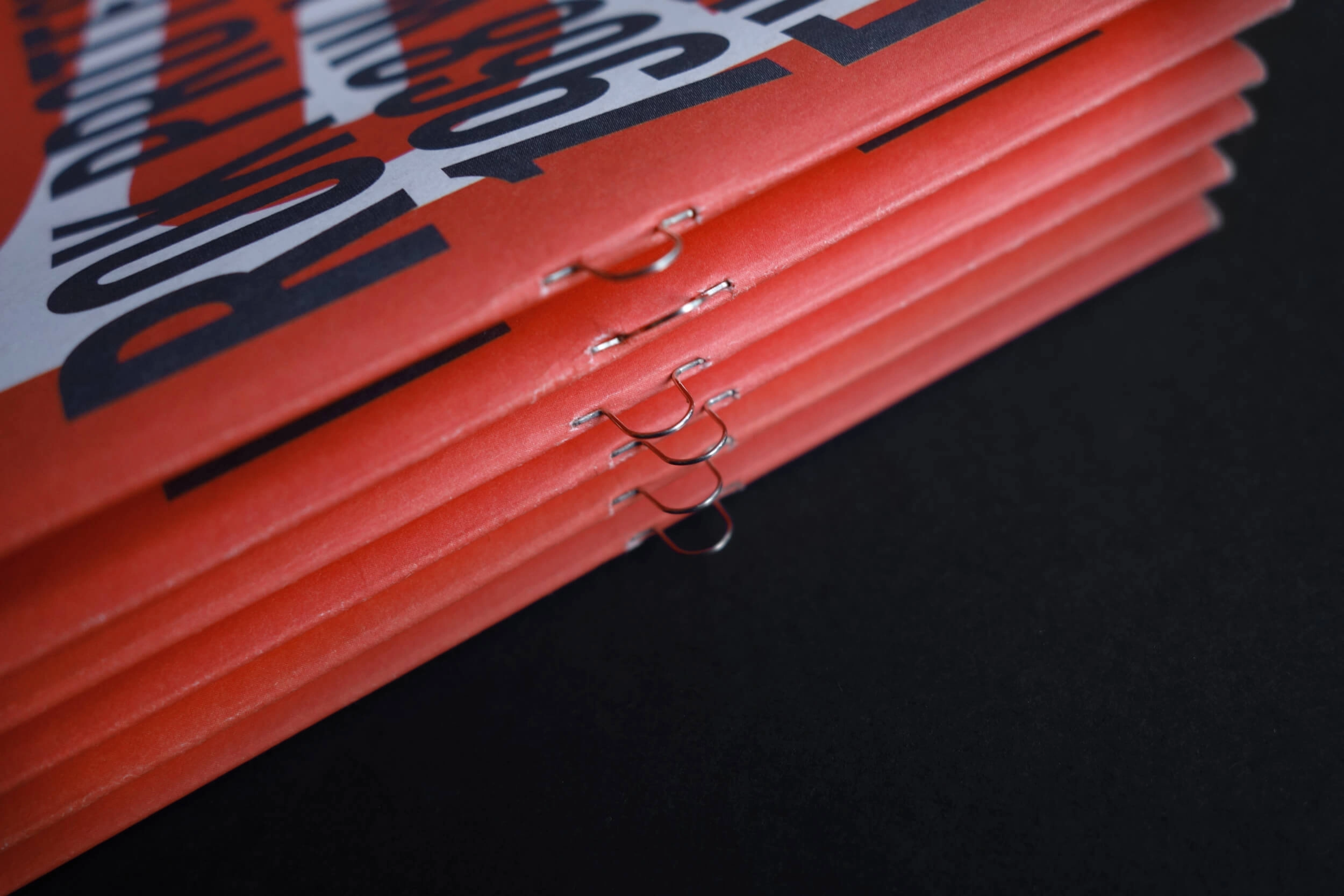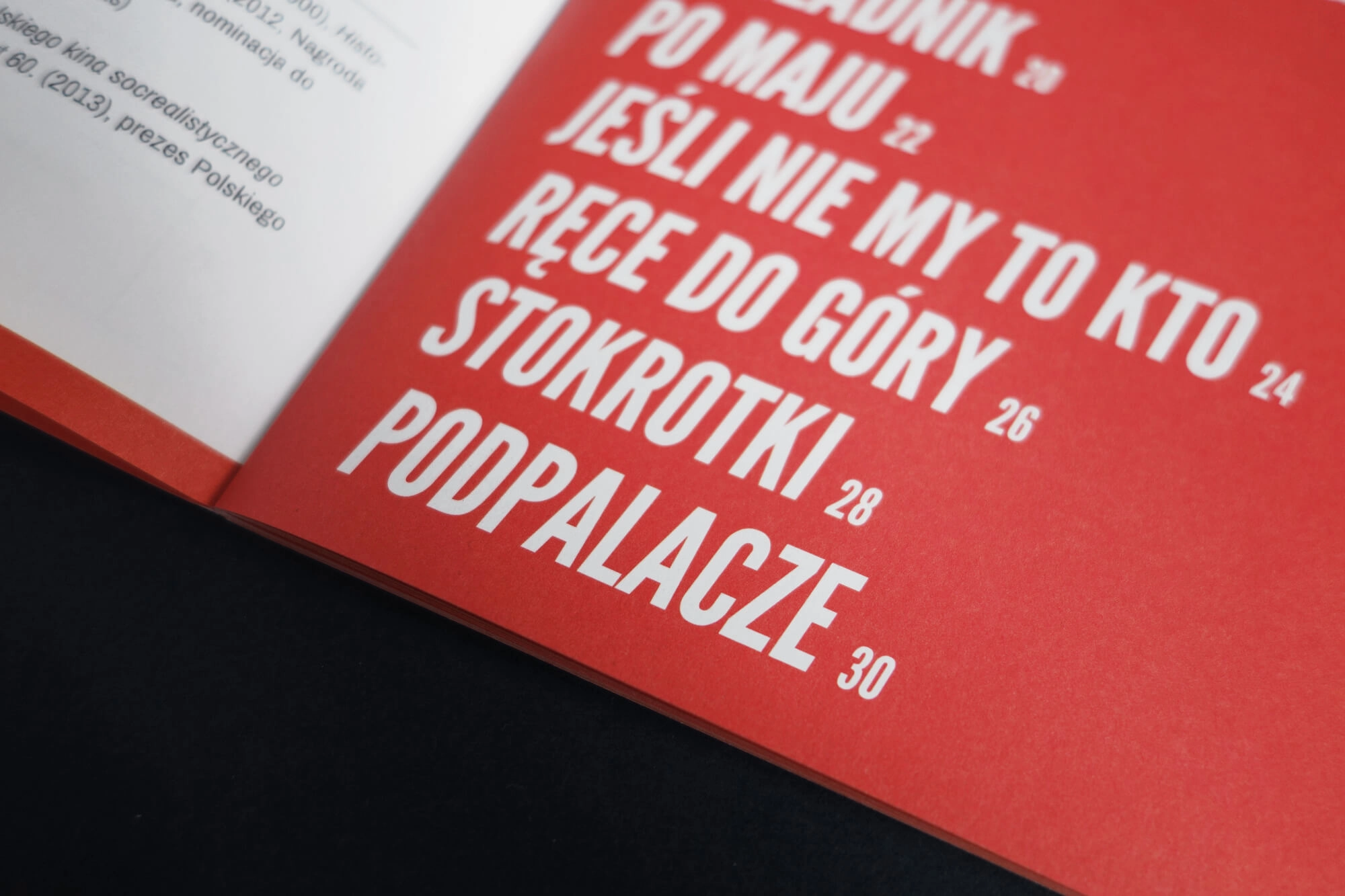 cinema photos by the courtesy of German Historical Institution in Warsaw