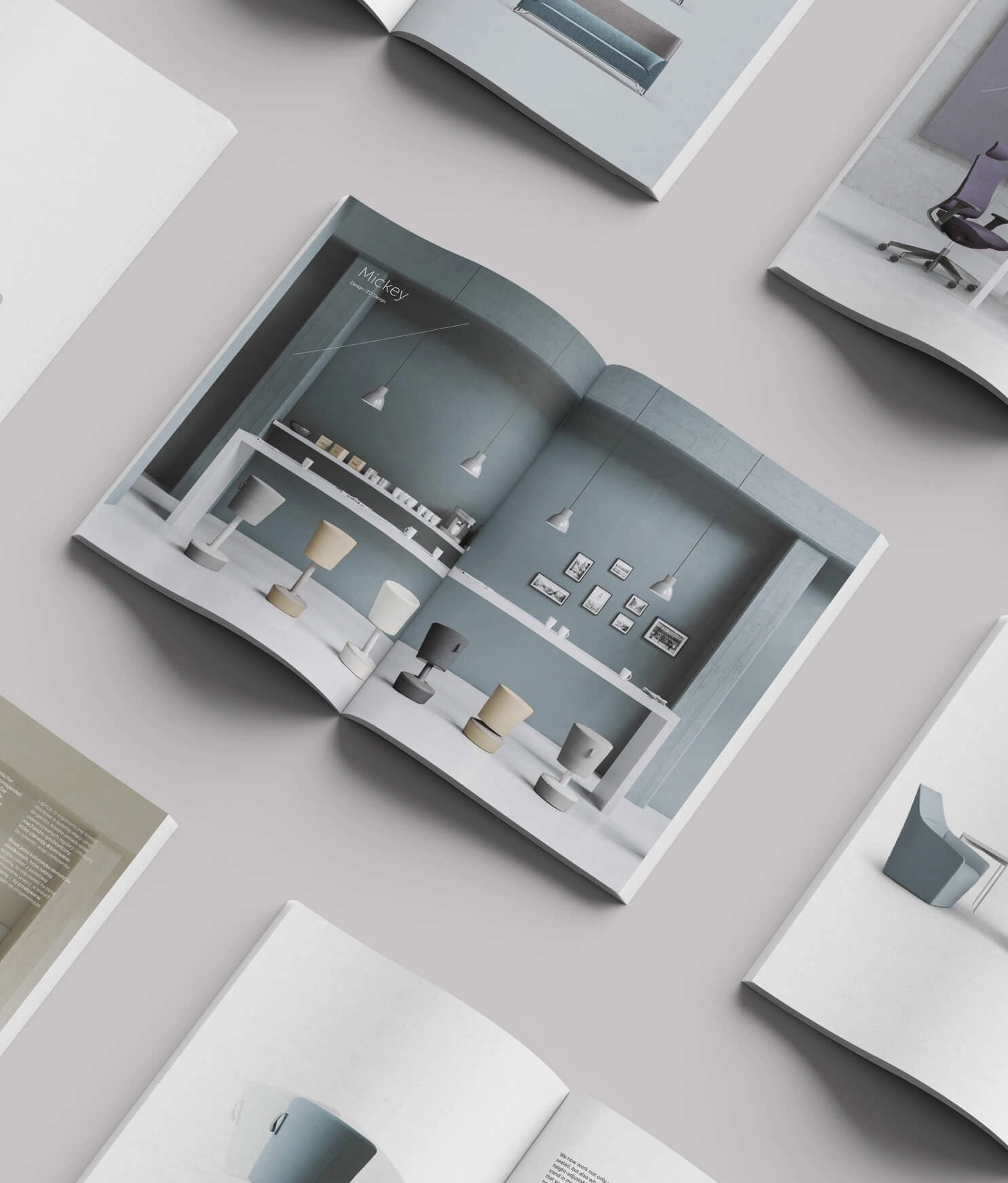 Profim — Catalog of beauty and functionality
Profim is one of the leading producers of office seating, chairs, and armchairs on the European market, part of Flokk Group. The company has been producing furniture for about 30 years, commissioning pieces by some of the best designers including Christophe Pillet, Paul Brooks, ITO Design among others.
The "beautifully functional" slogan was leitmotif during the international fair Orgatec based in Cologne, reflecting the company philosophy that beauty and functionality are inseparable. I worked with the team at We Design to product catalogue of premiere collections shown at the fair. Because of the nature of prototypes (some were on early stages of development), we couldn't work on proper photoshoots. Instead, we were working on 3d renders that were developed parallel to editorial work, due to the short timing of the project. My role was to define a structured layout for collections and accompanied trilingual texts. The result was a crisp and clean publication with generous whitespace, that matched the bright and open design of fair stand.
Services – editorial design
Art direction – Aleksander Rokicki
Client – Profim