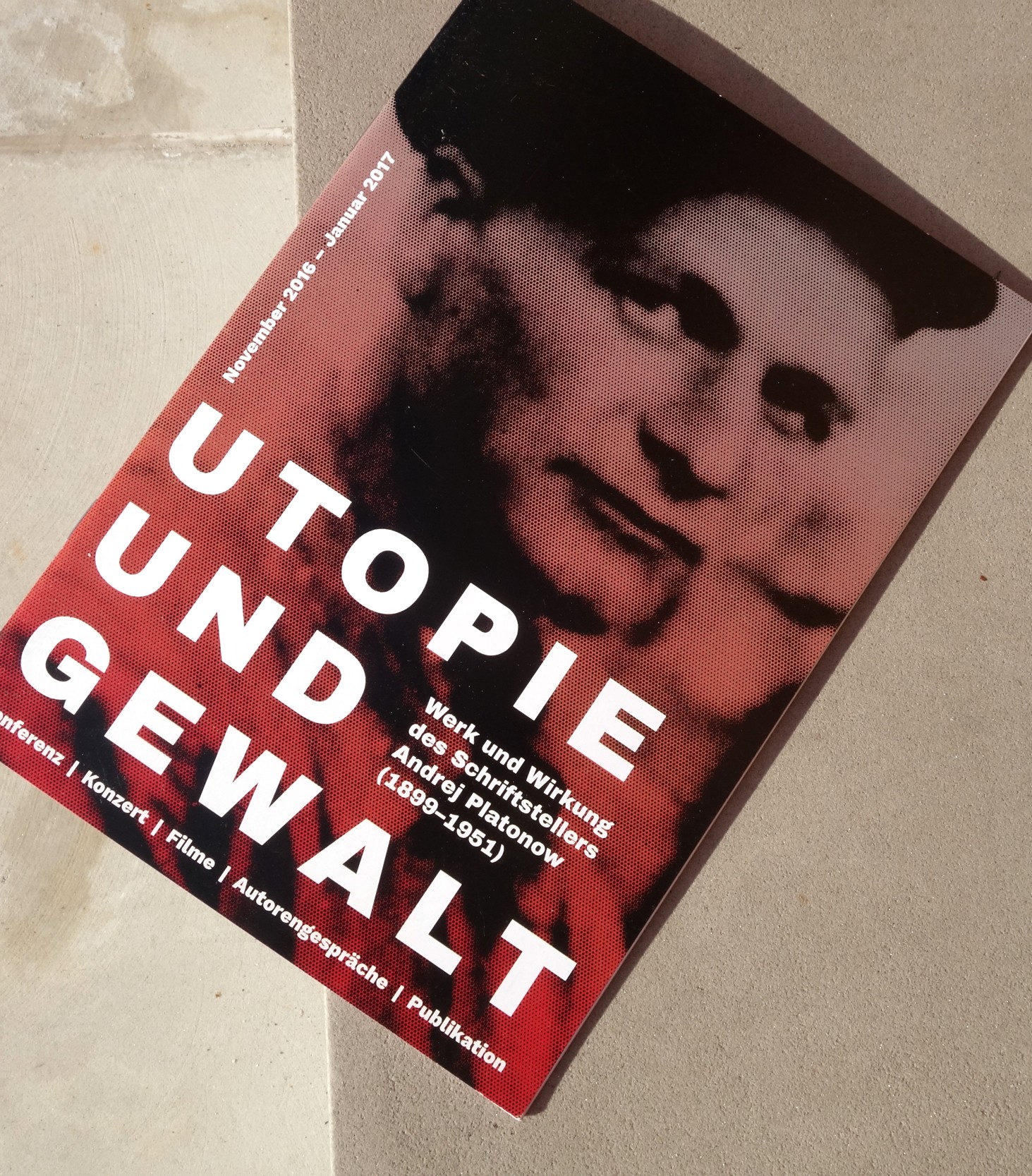 Utopia and Violence — Exploring life and creation of Andrei Platonov
The October Revolution of 1917 formed the basis for a utopian vision of a society, which ended in the unleashing of political and social violence. The Soviet writer Andrei Platonov (1899–1951) is regarded as a literary chronicler and incorruptible observer of these developments. His time, his work and its impact was the subject of a series of events organized by The German Association for East European Studies in Berlin.

I was commissioned to create a visual identity for these events, including design for conference and concert program brochures, leaflets, posters. The artist's mysterious characteristic portrait became a signature for communication. The color palette was minimal, red – the color of the proletariat, associated with working-class revolutionary forces – paired with dark gray and white; together created a startling visual combination. The lettering was based on sans serif geometry and lack of ornamentation.
Services – event branding, art direction, graphic design
Client – Deutsche Gesellschaft für Osteuropakunde (DGO)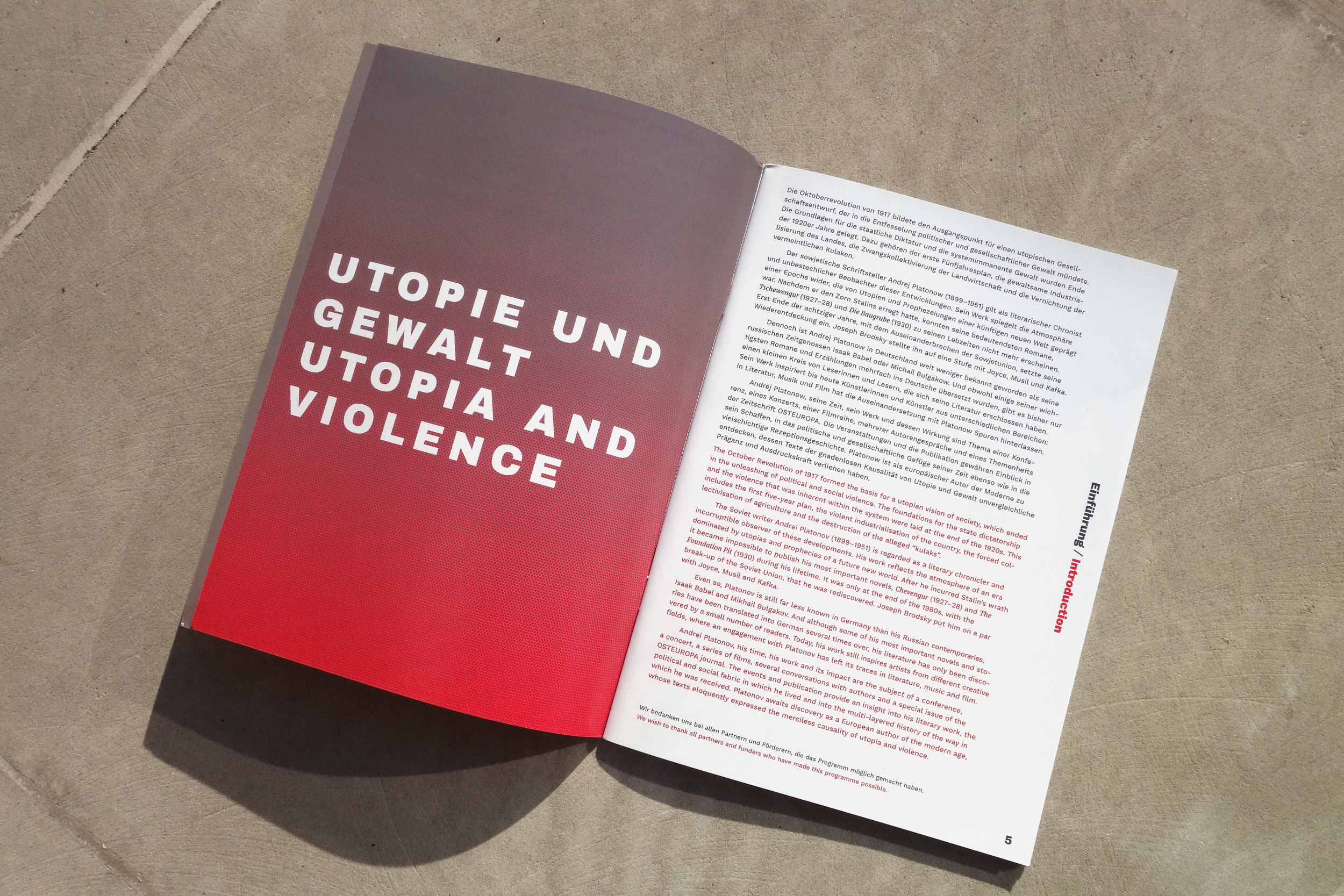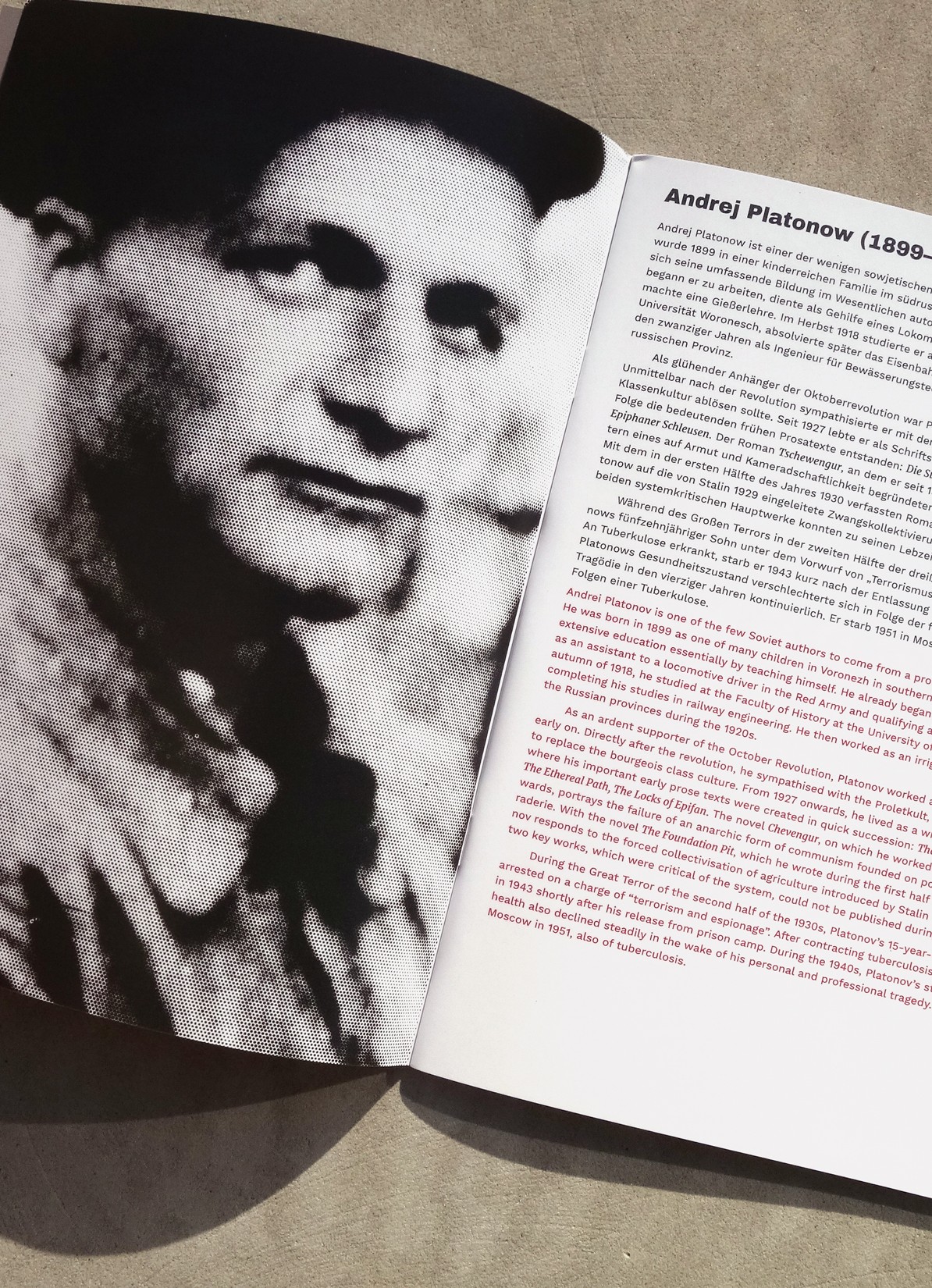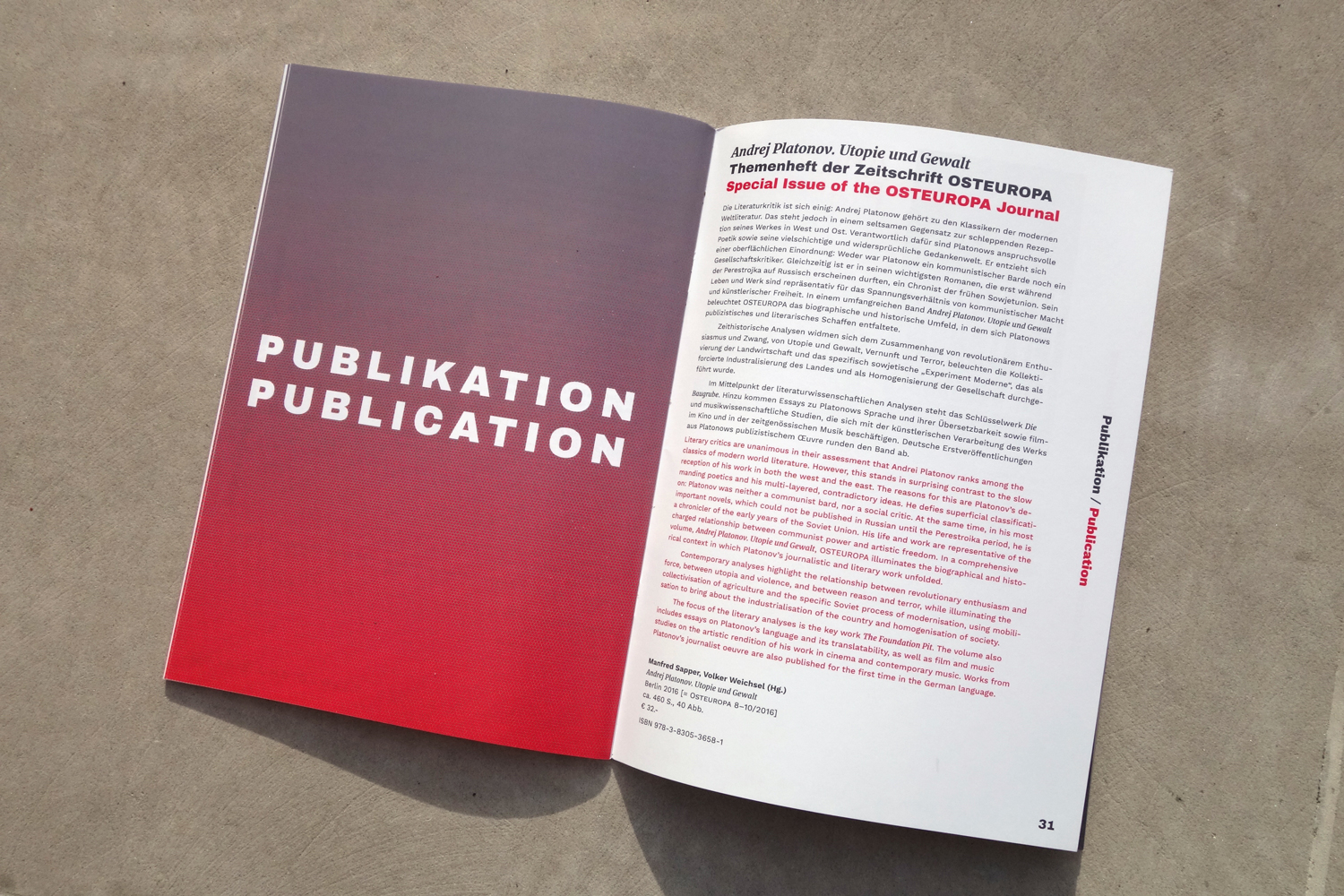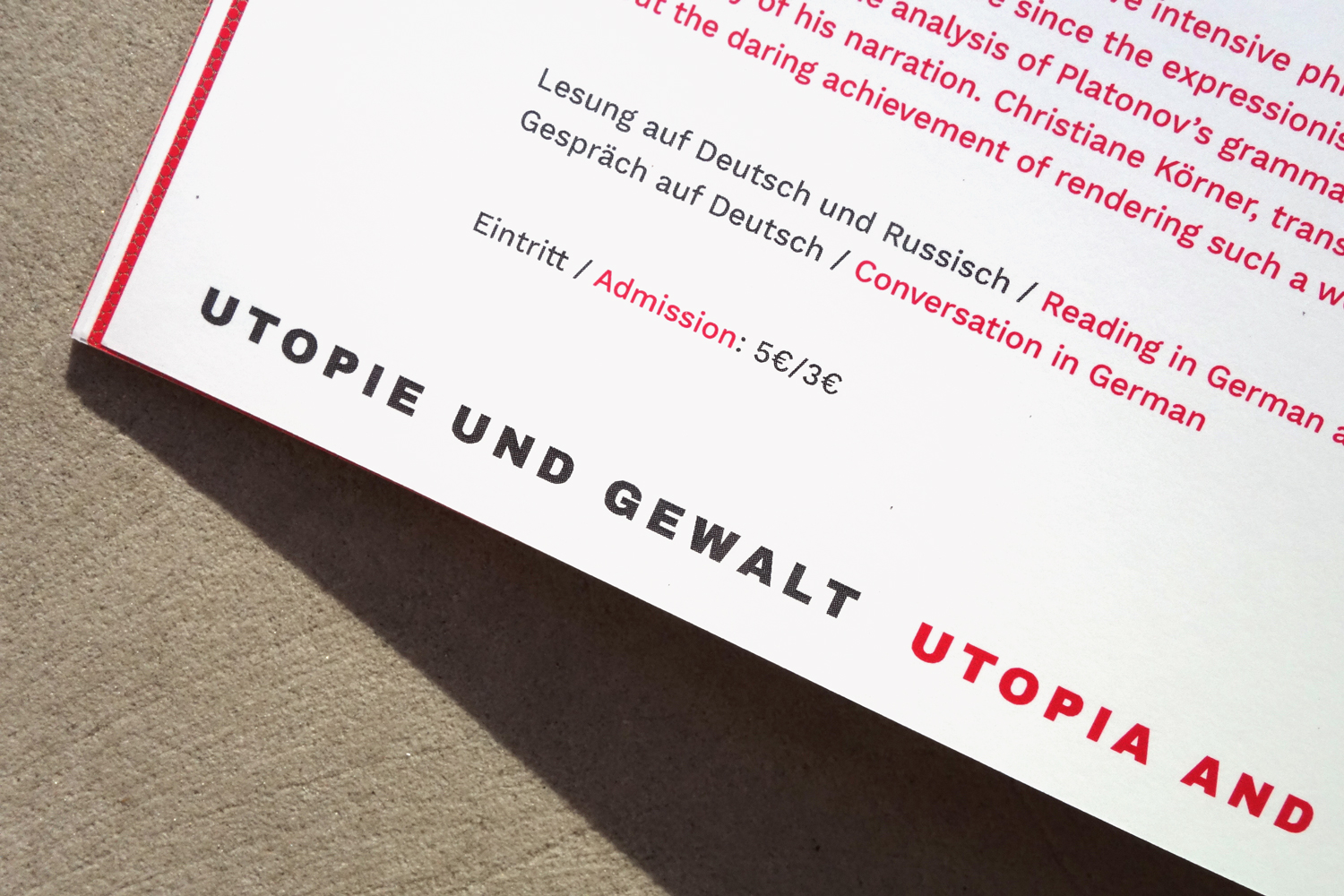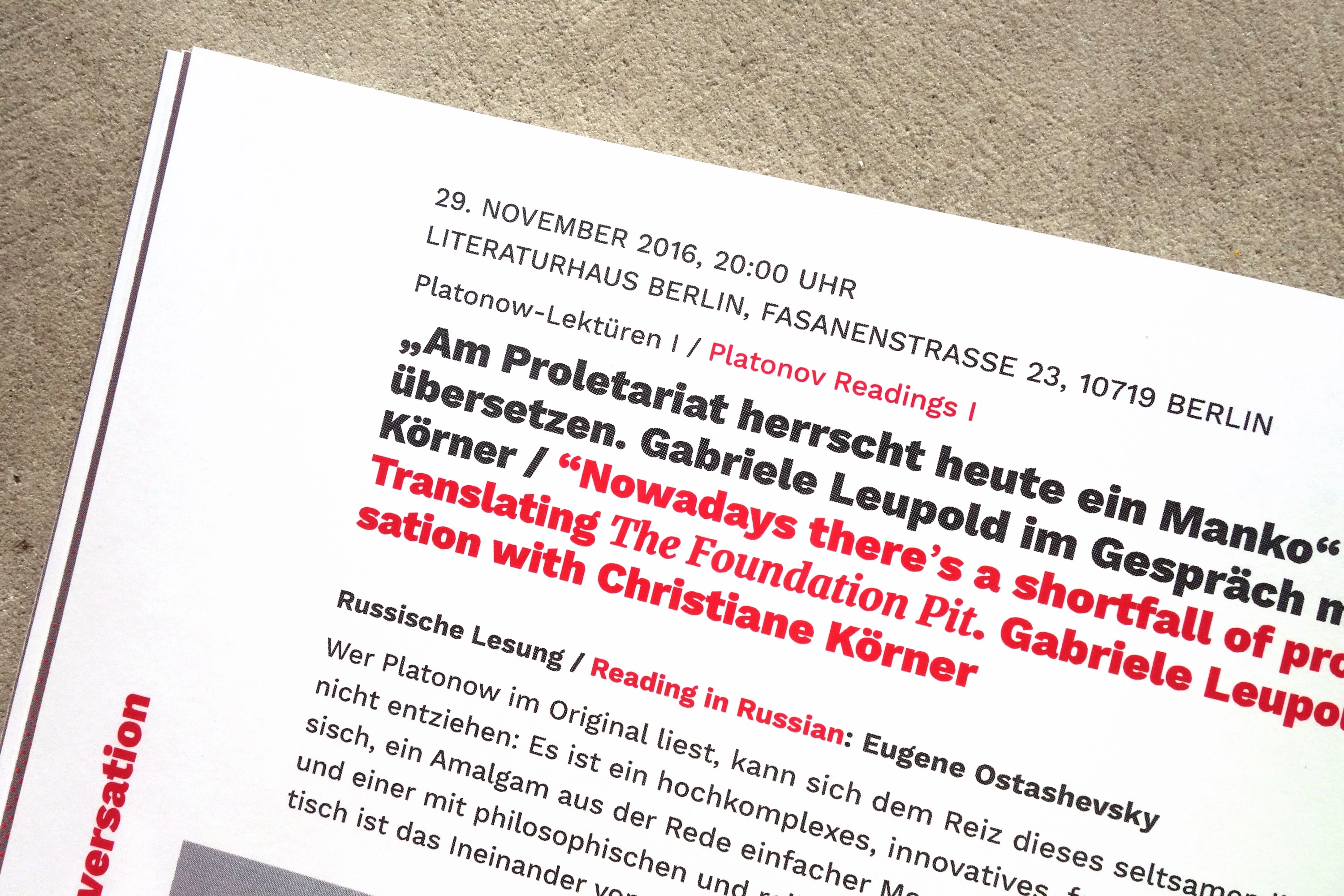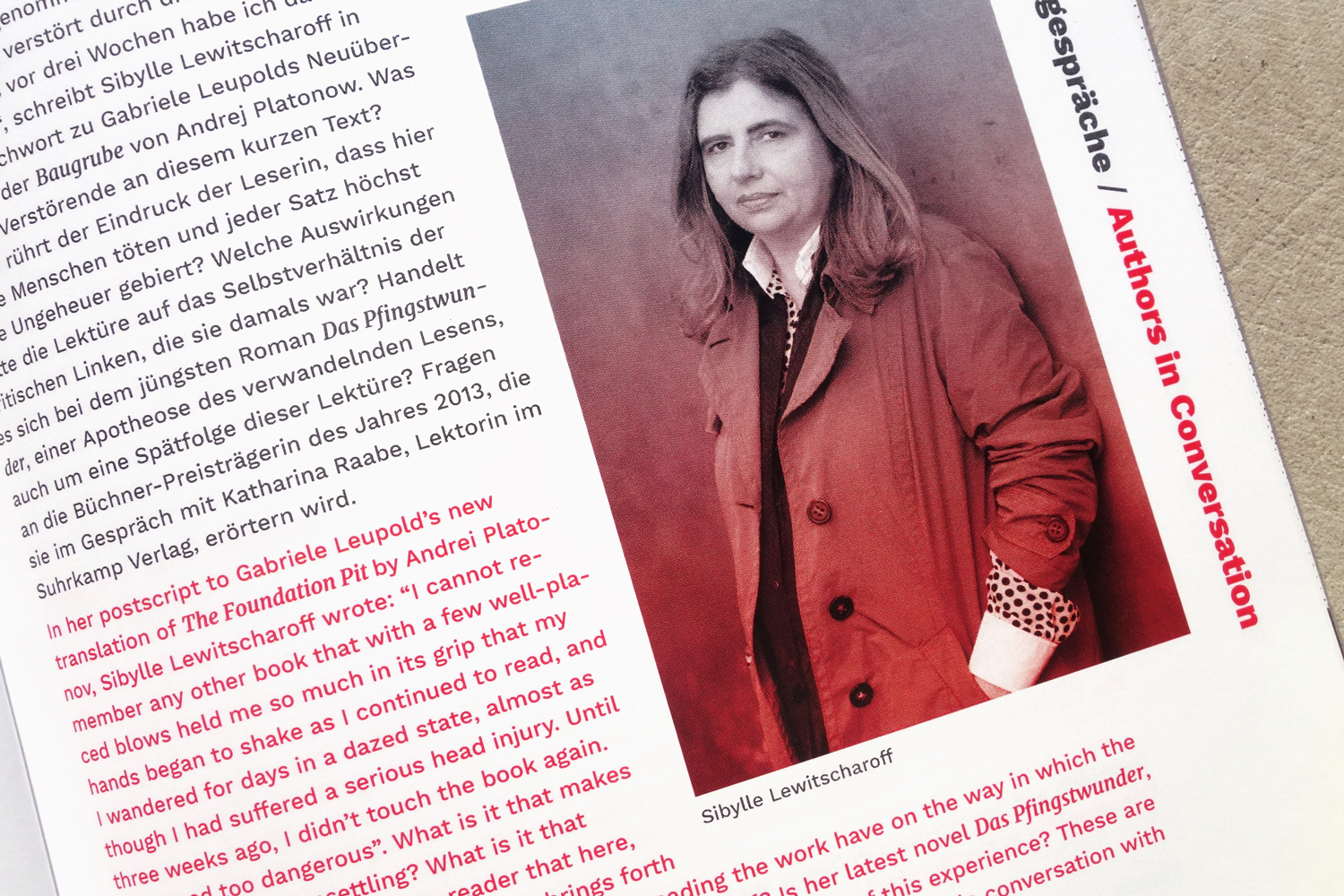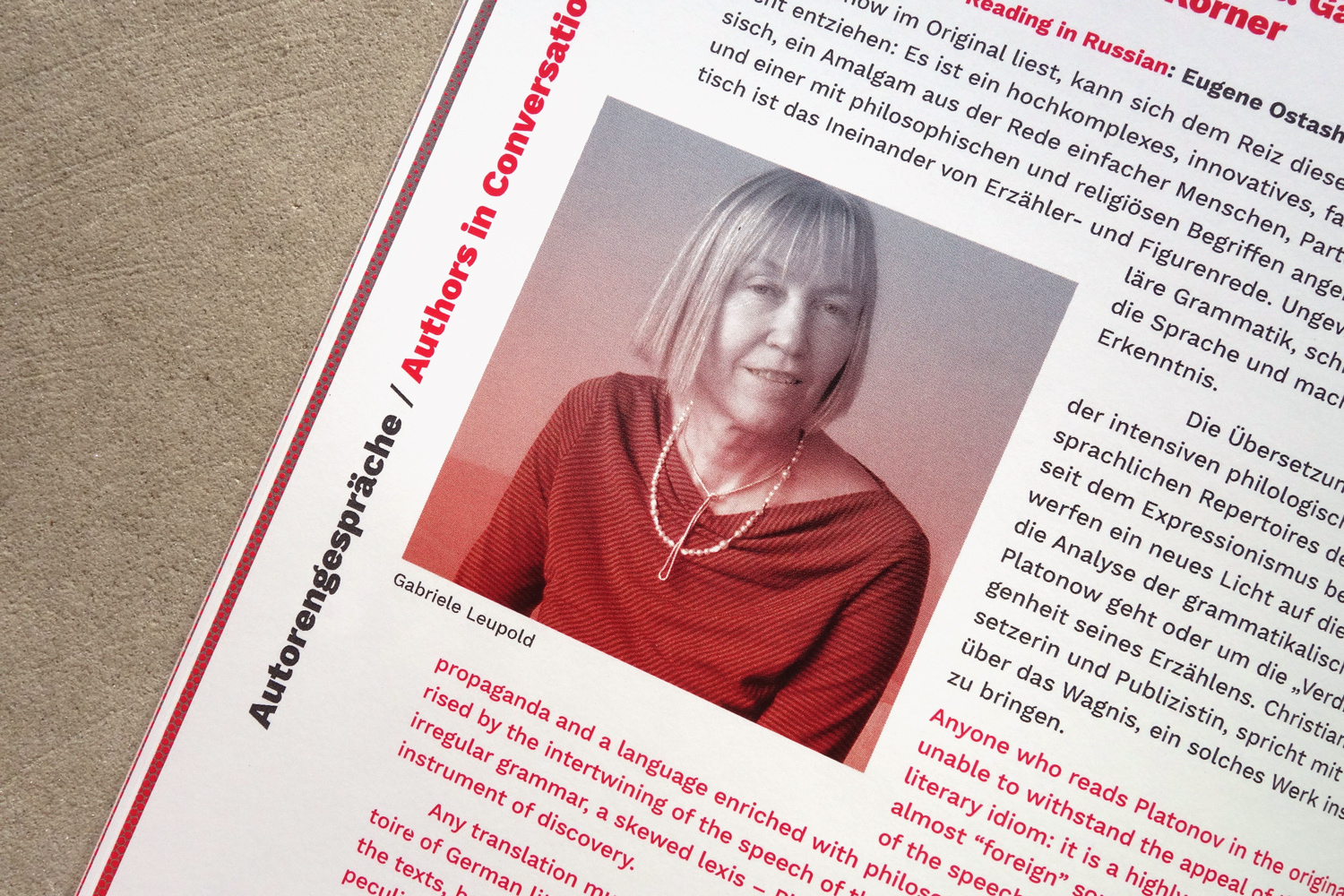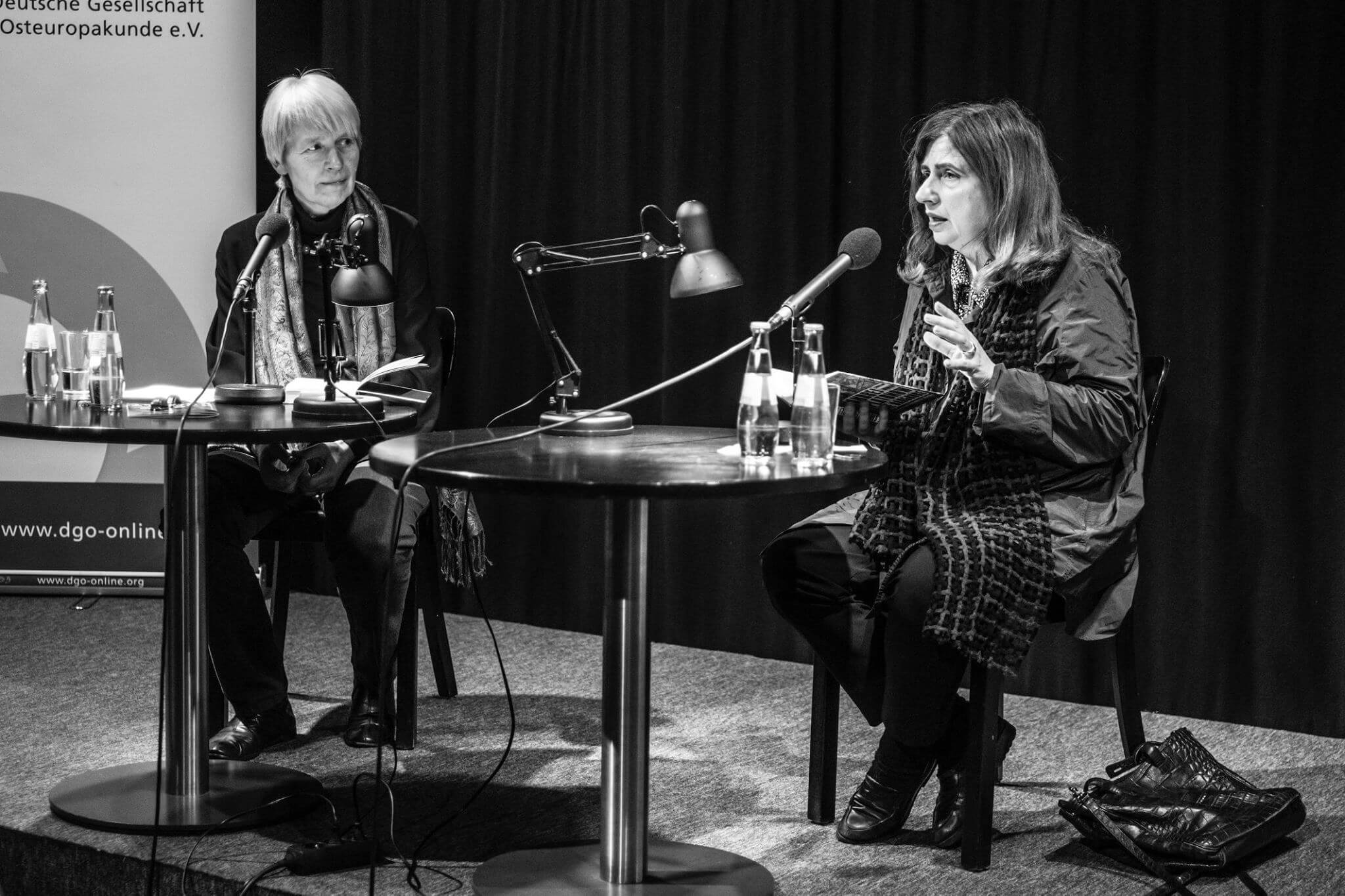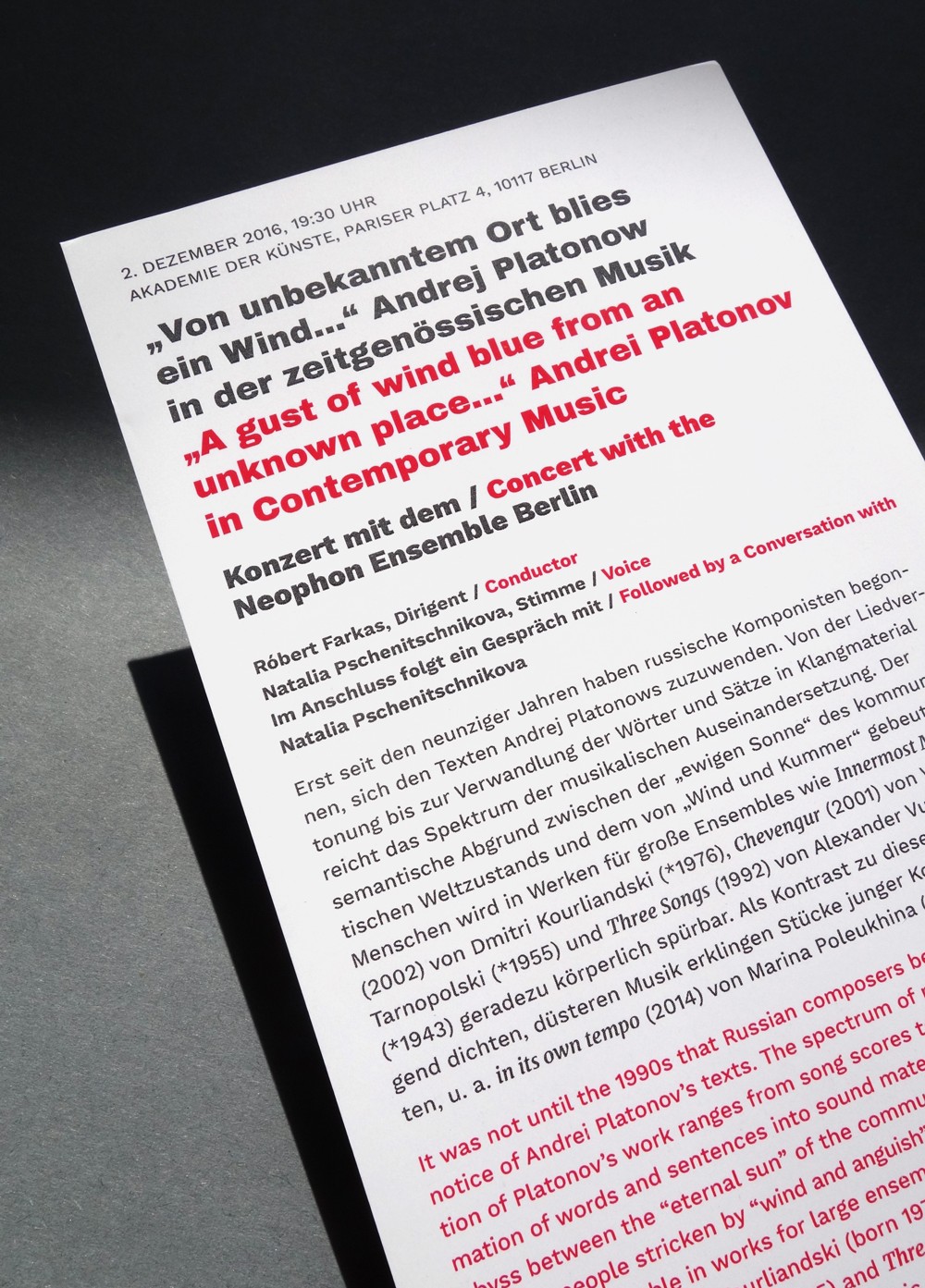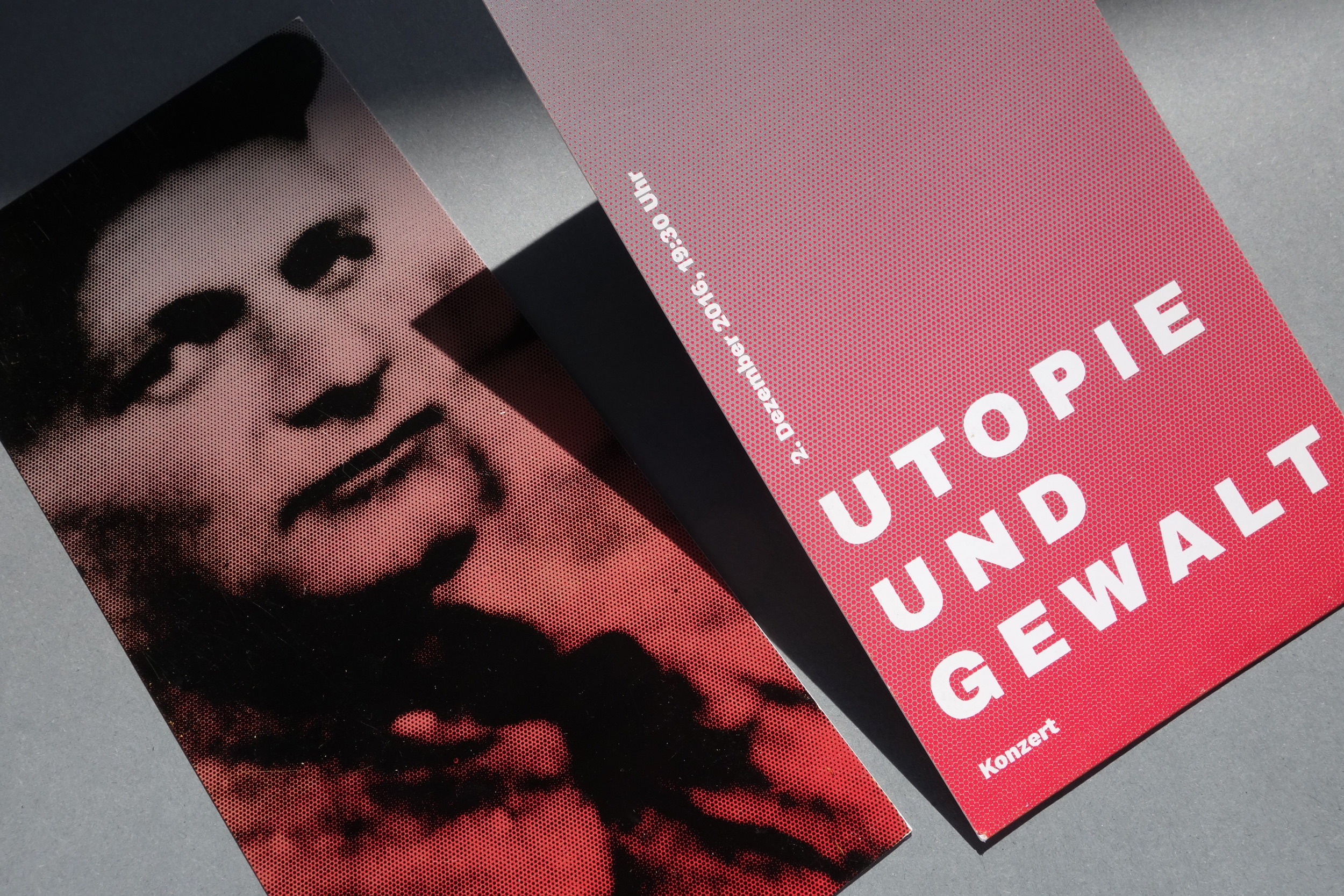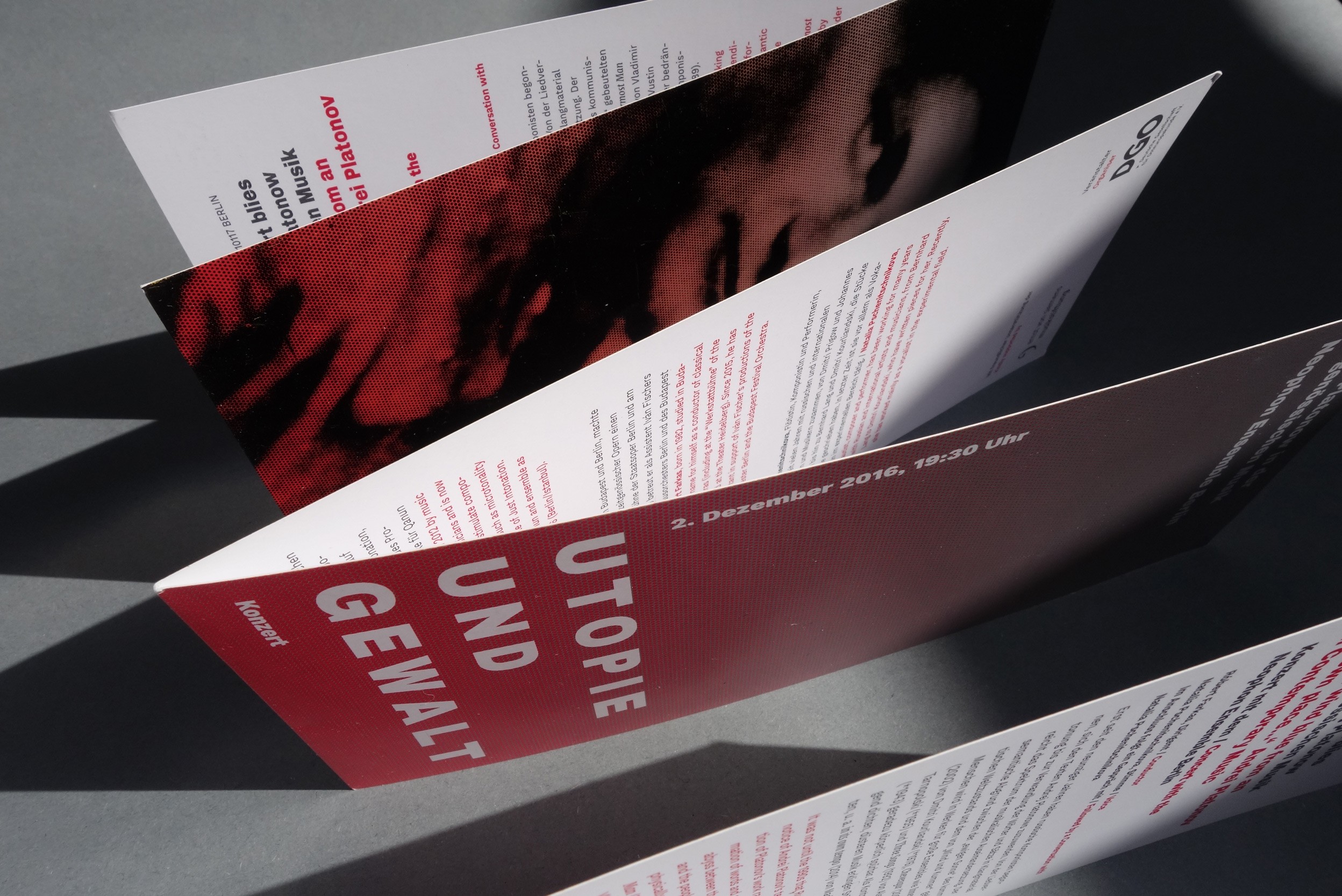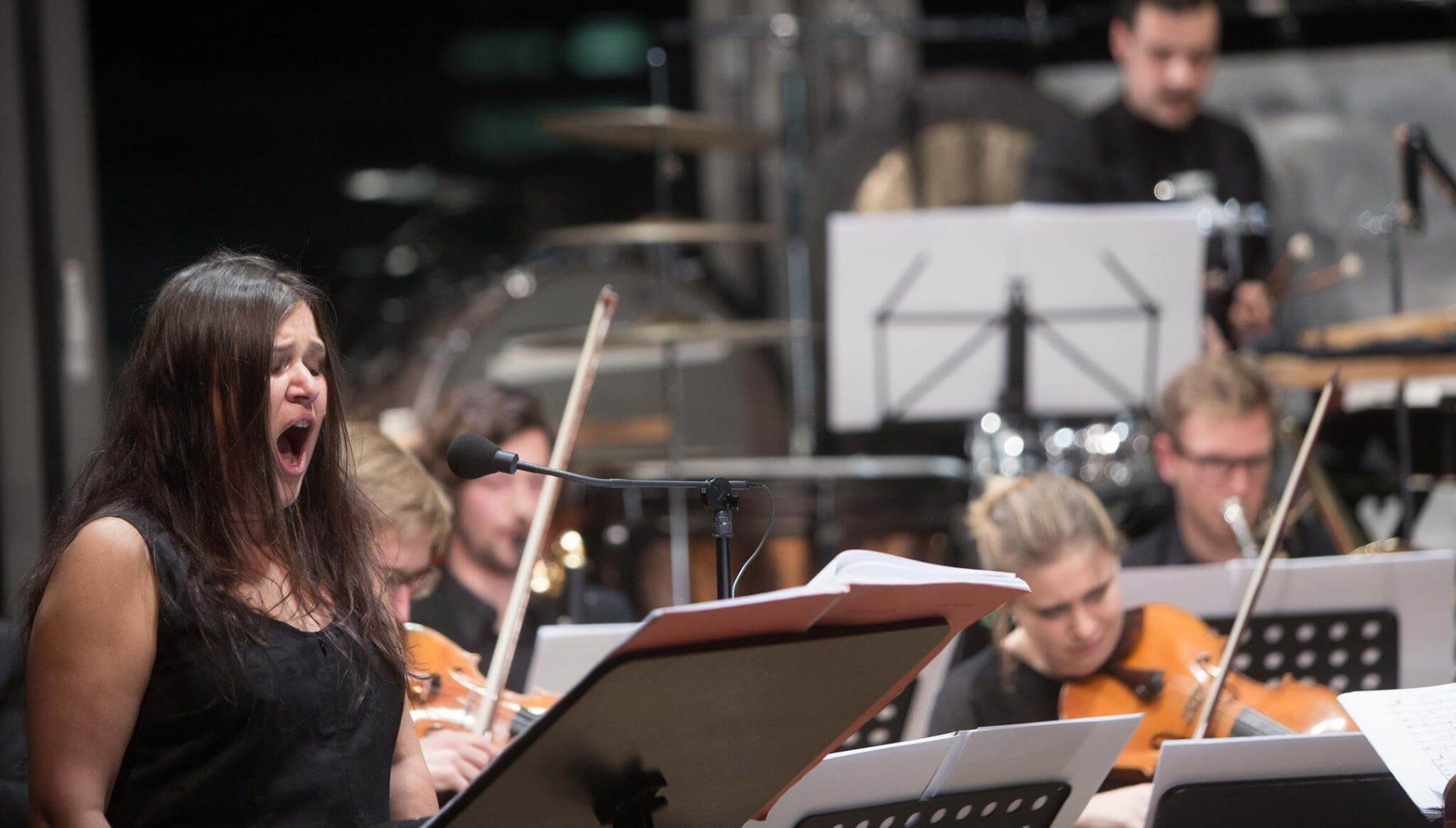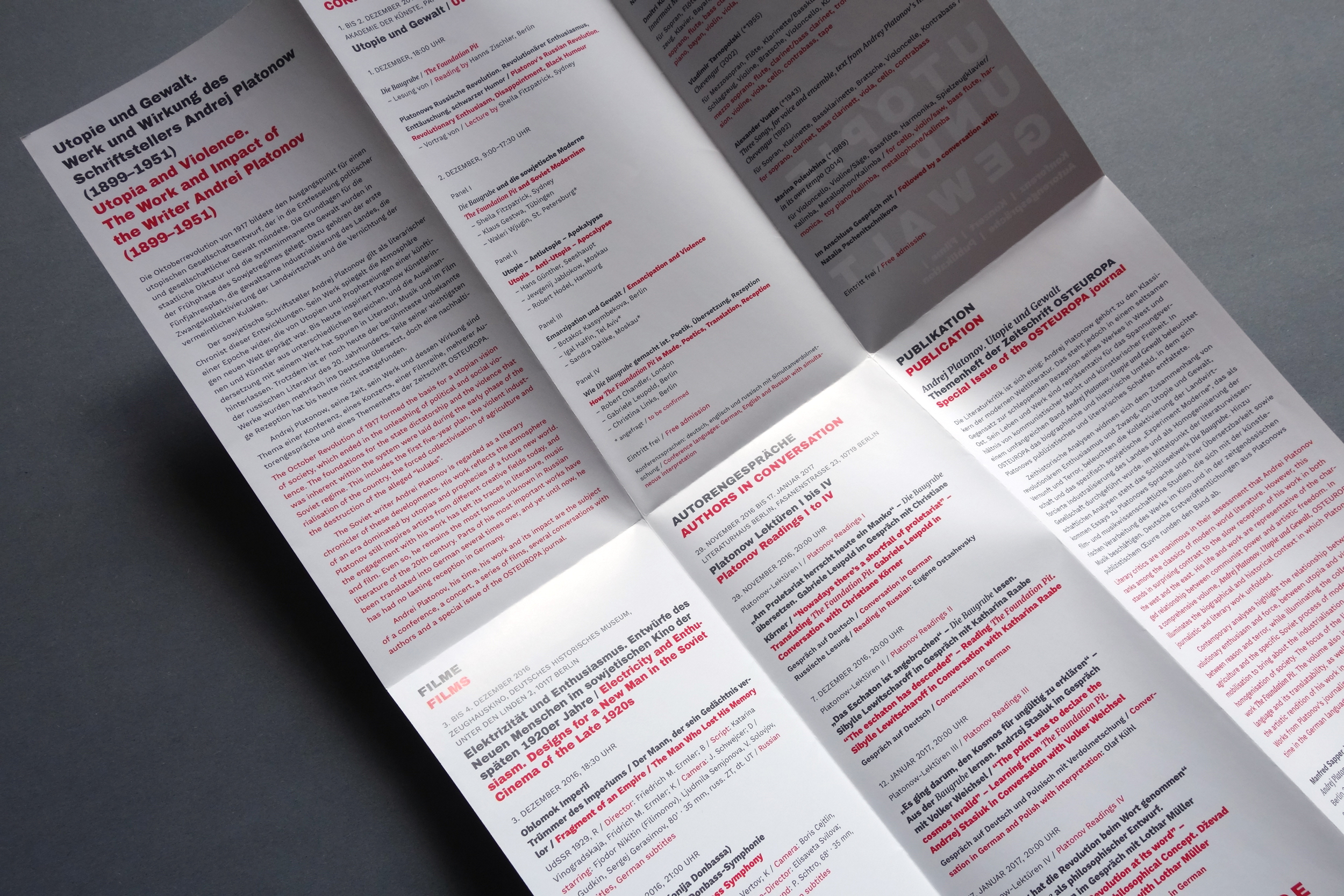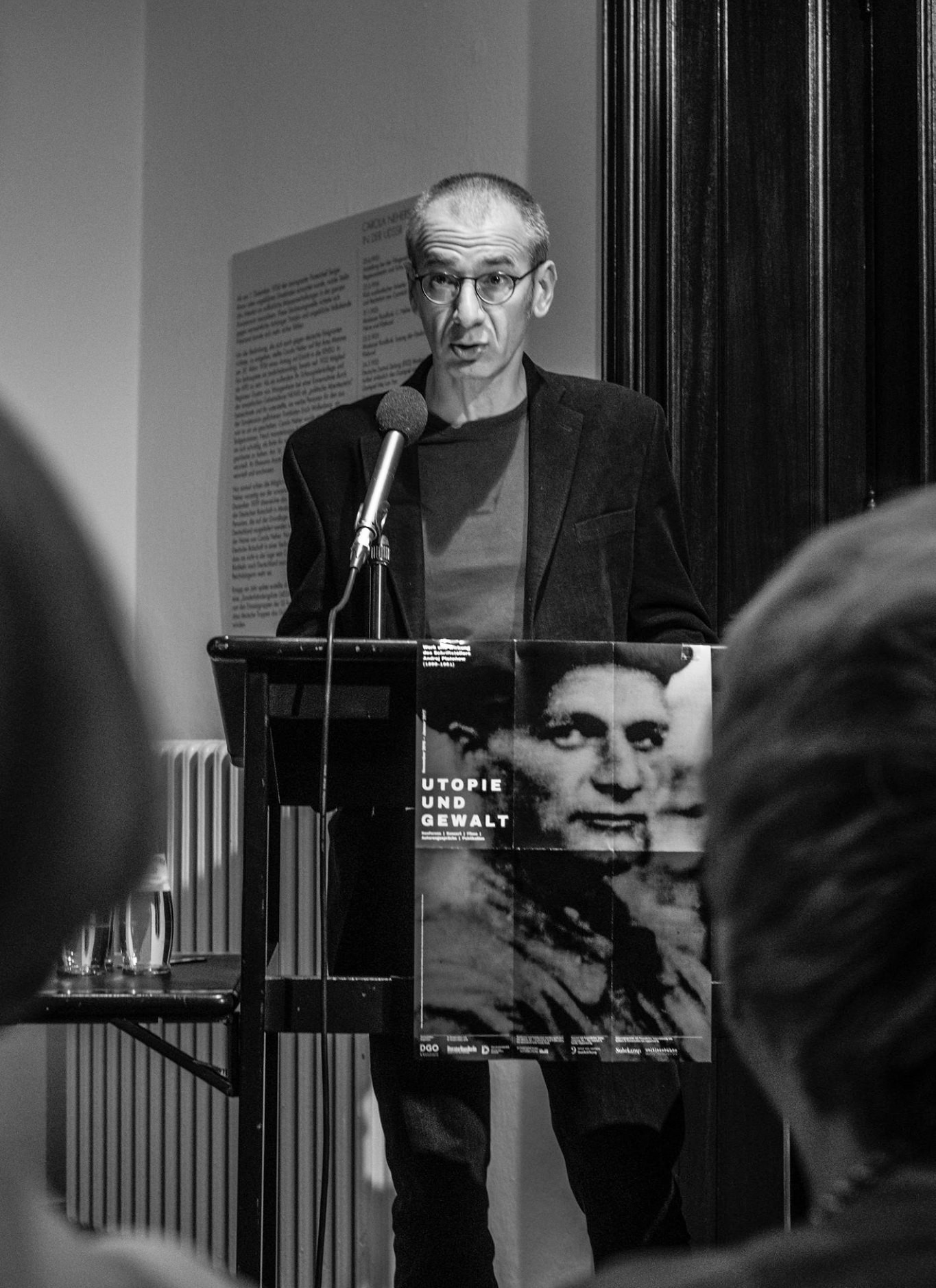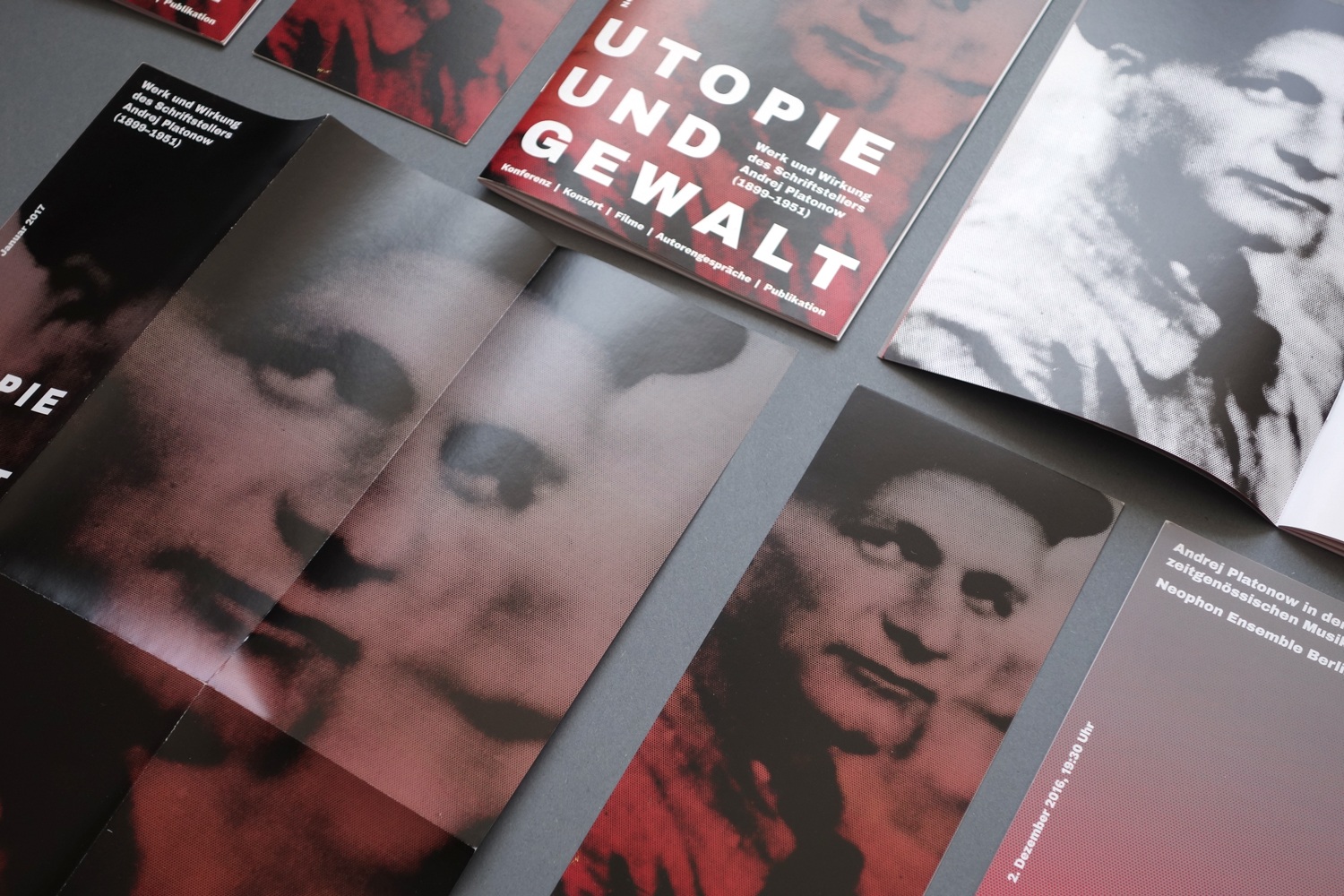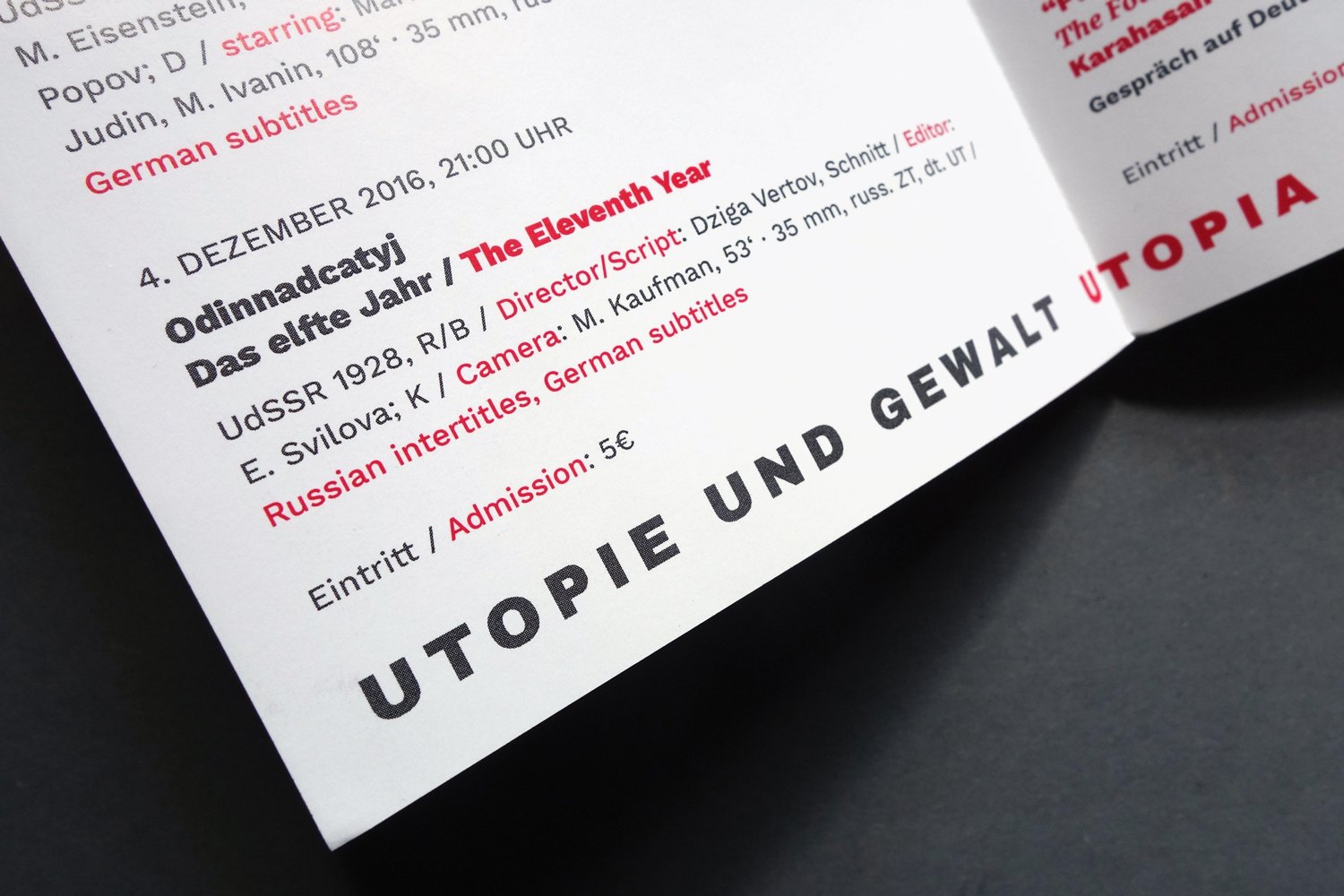 photos by courtesy of Deutsche Gesellschaft für Osteuropakunde e.V.