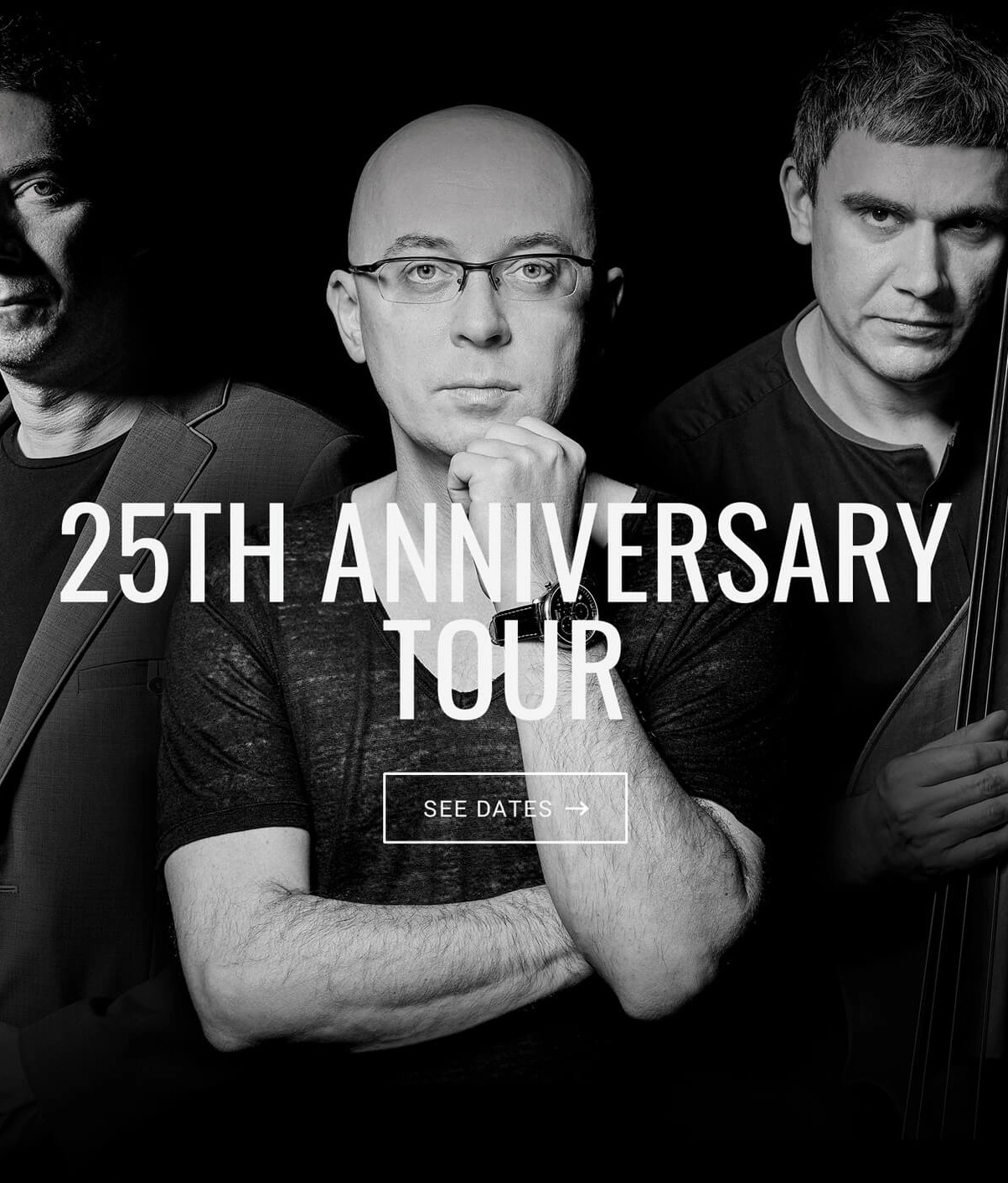 Marcin Wasilewski Trio —

The digital presence of unique jazz formation
Marcin Wasilewski Trio is one of the most acclaimed and unique jazz bands. They're recognized by international critics as one of the most outstanding formations of their generation while enjoying the recognition of jazz fans around the world.
Musicians needed an update of the website, and the main focus was to create a clean-cut concert schedule. I connected the website with the Bandcamp app, to simplify posting tour schedules and sync it with all other social channels. The general idea for the site was to tell their story in a visually-driven minimalist way, with beautiful bold images of the band. Strong type and black and white photos create visual rhythm. The result is a simple and intuitive site showcasing tour, which can be easily updated and maintained.
Services — art direction, webdesign (UI&UX), Squarespace implementation
Client — Marcin Wasilewski Trio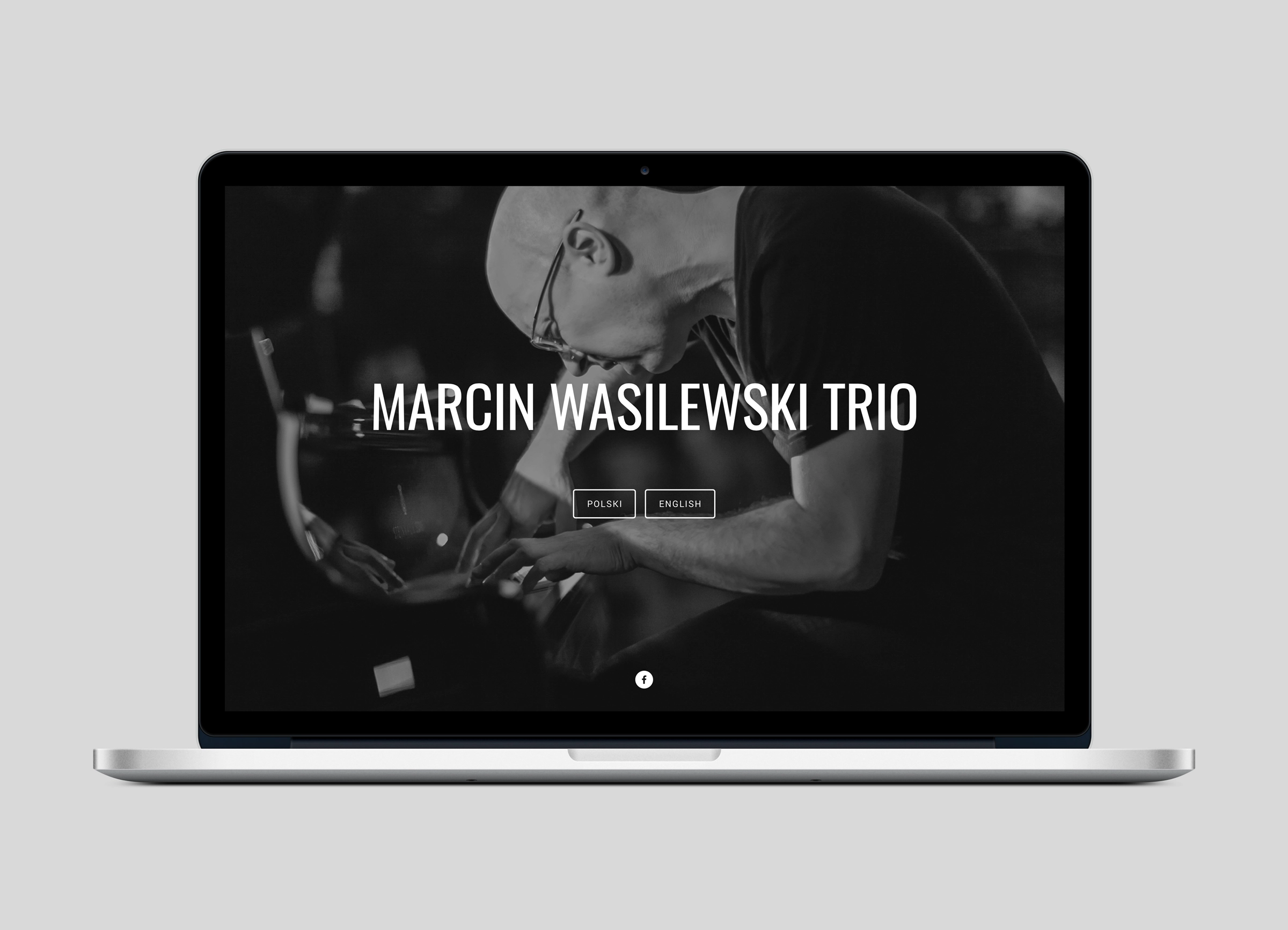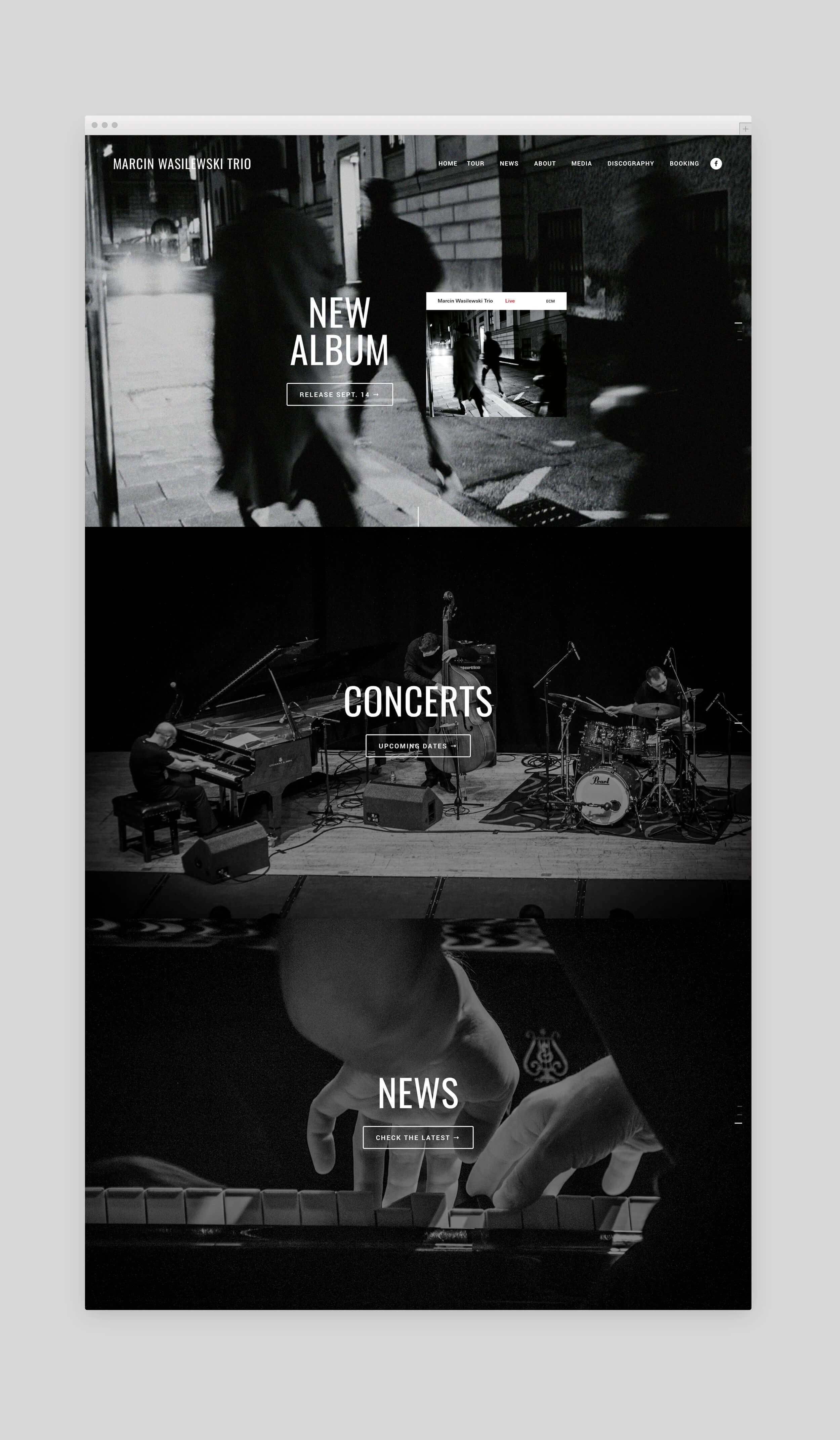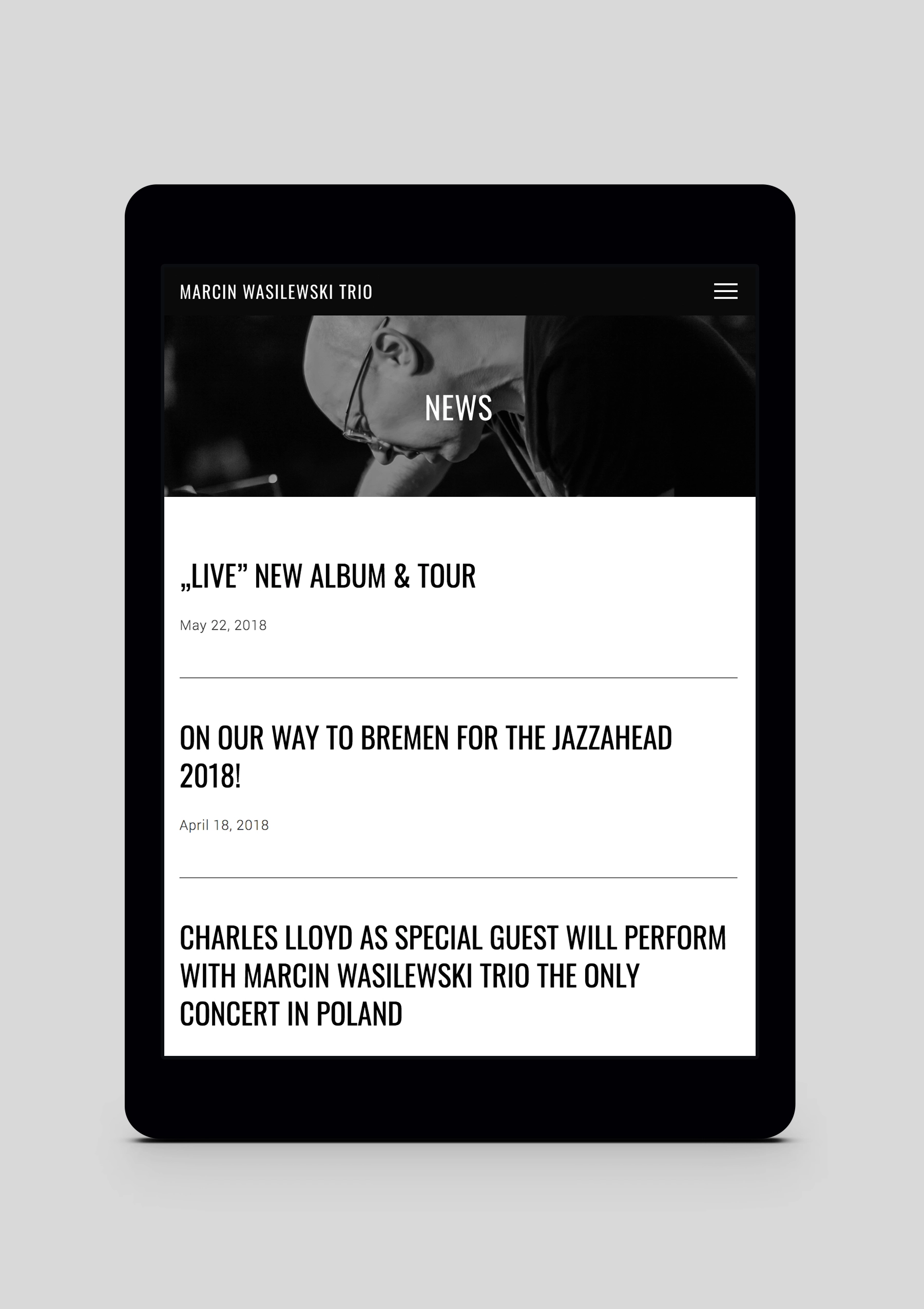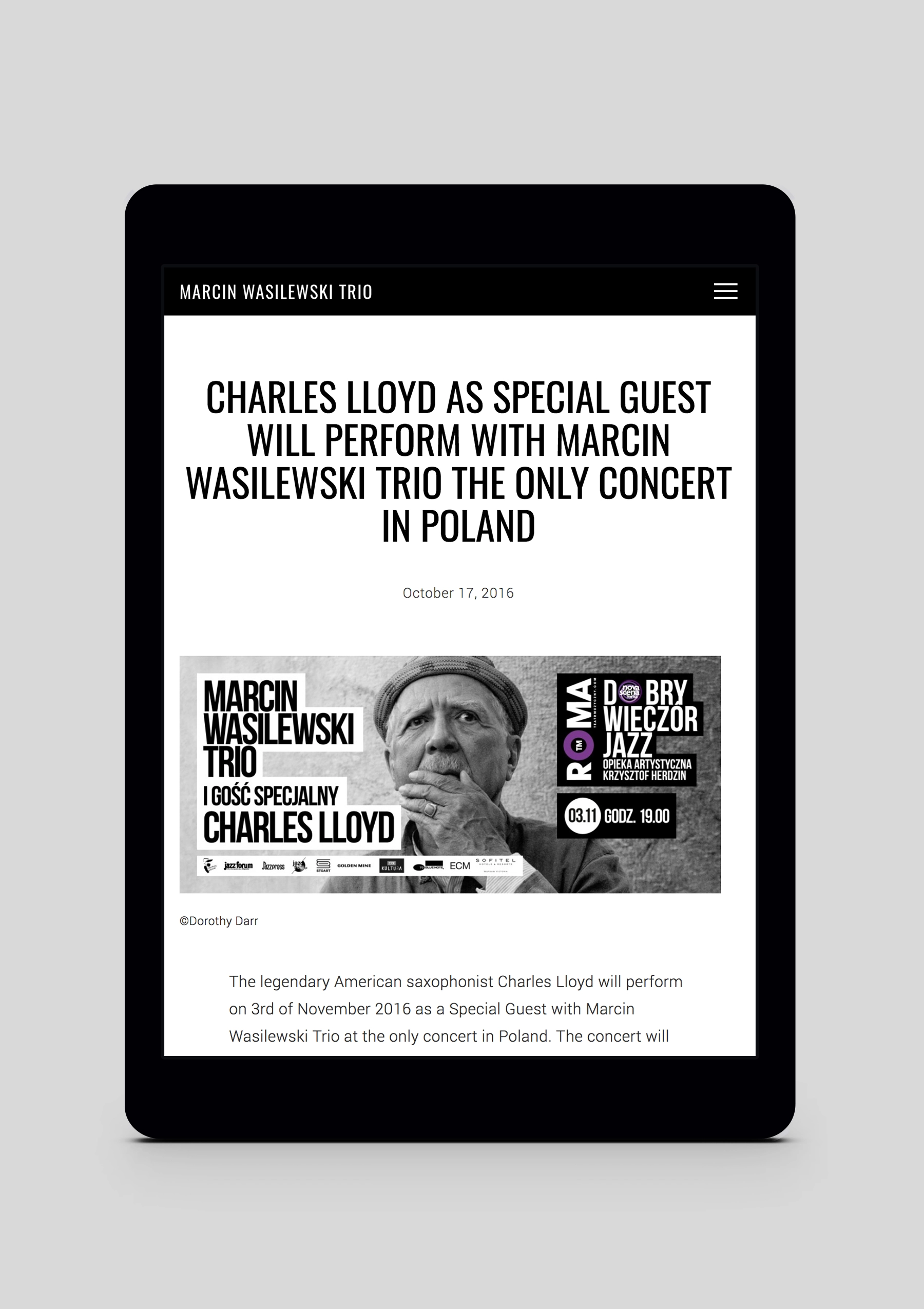 The new website uses third party widget Bandsintown to display tour dates and direct ticket links. It's an easy tool for artists designed to match the look of the site. Event details edited in Bandsintown service appear directly as a list on the Tour page, and sync with Facebook events. By this process, management cuts the time spent on editing tour by more than a half.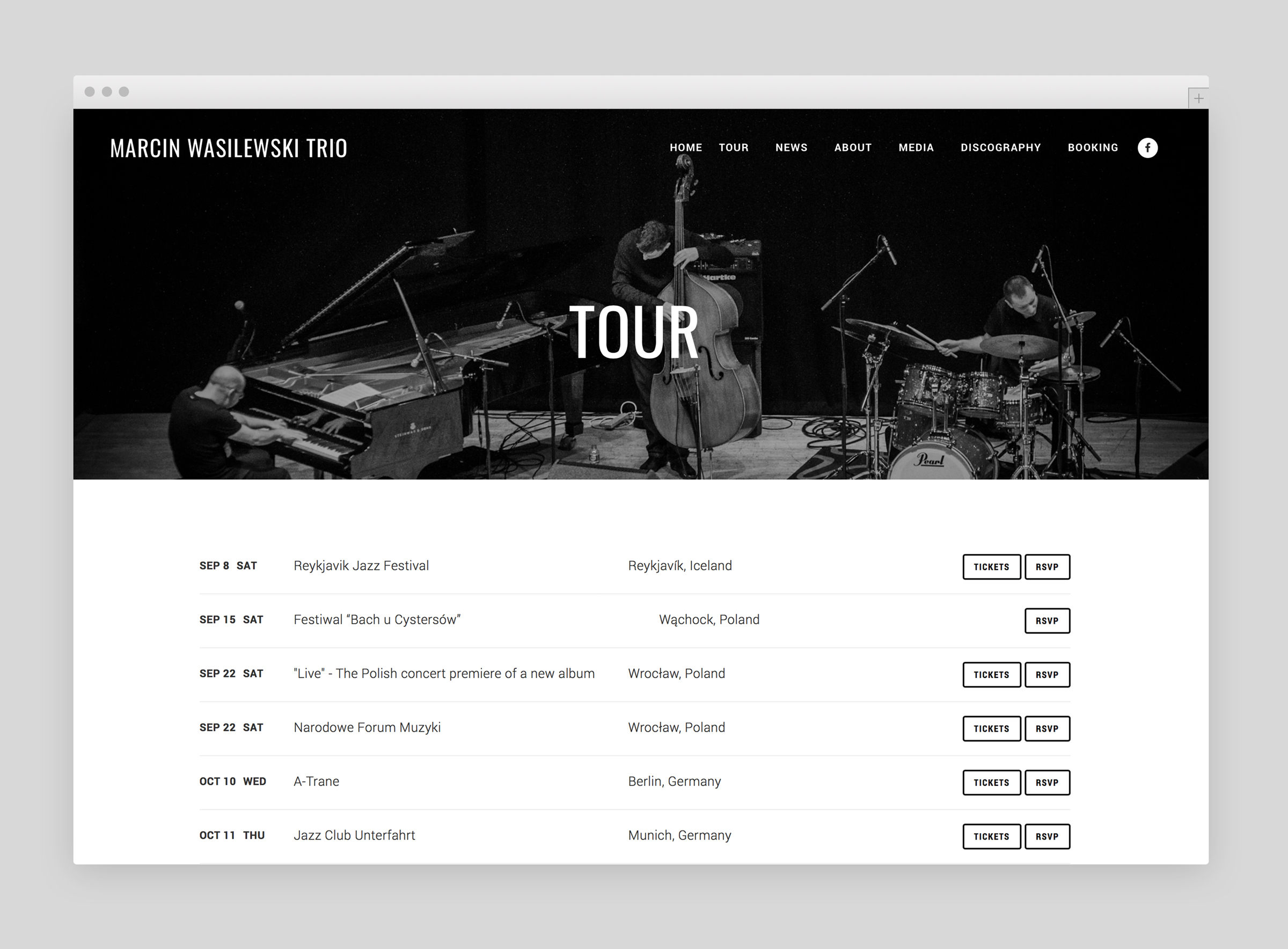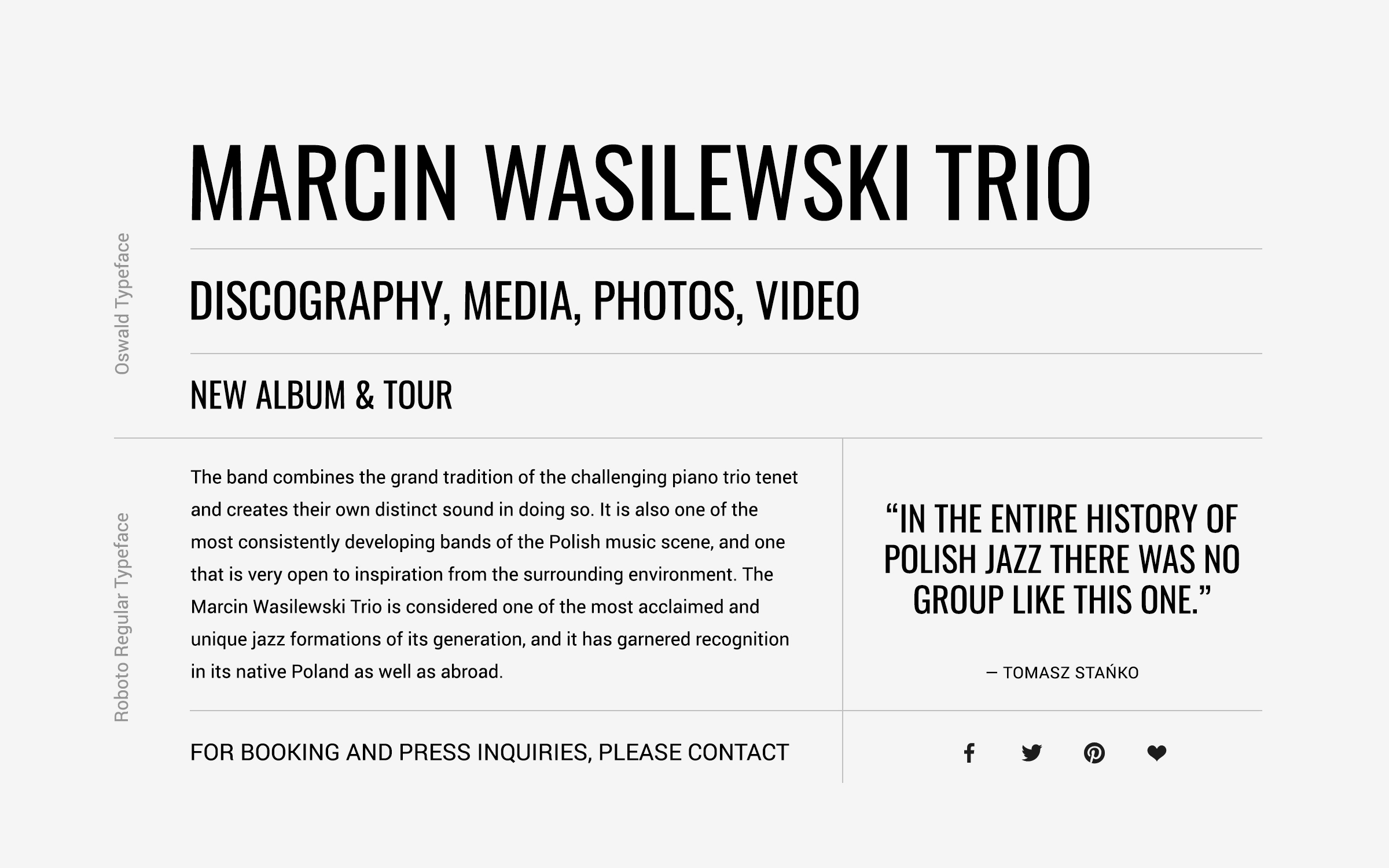 Typography and icons used throughout the project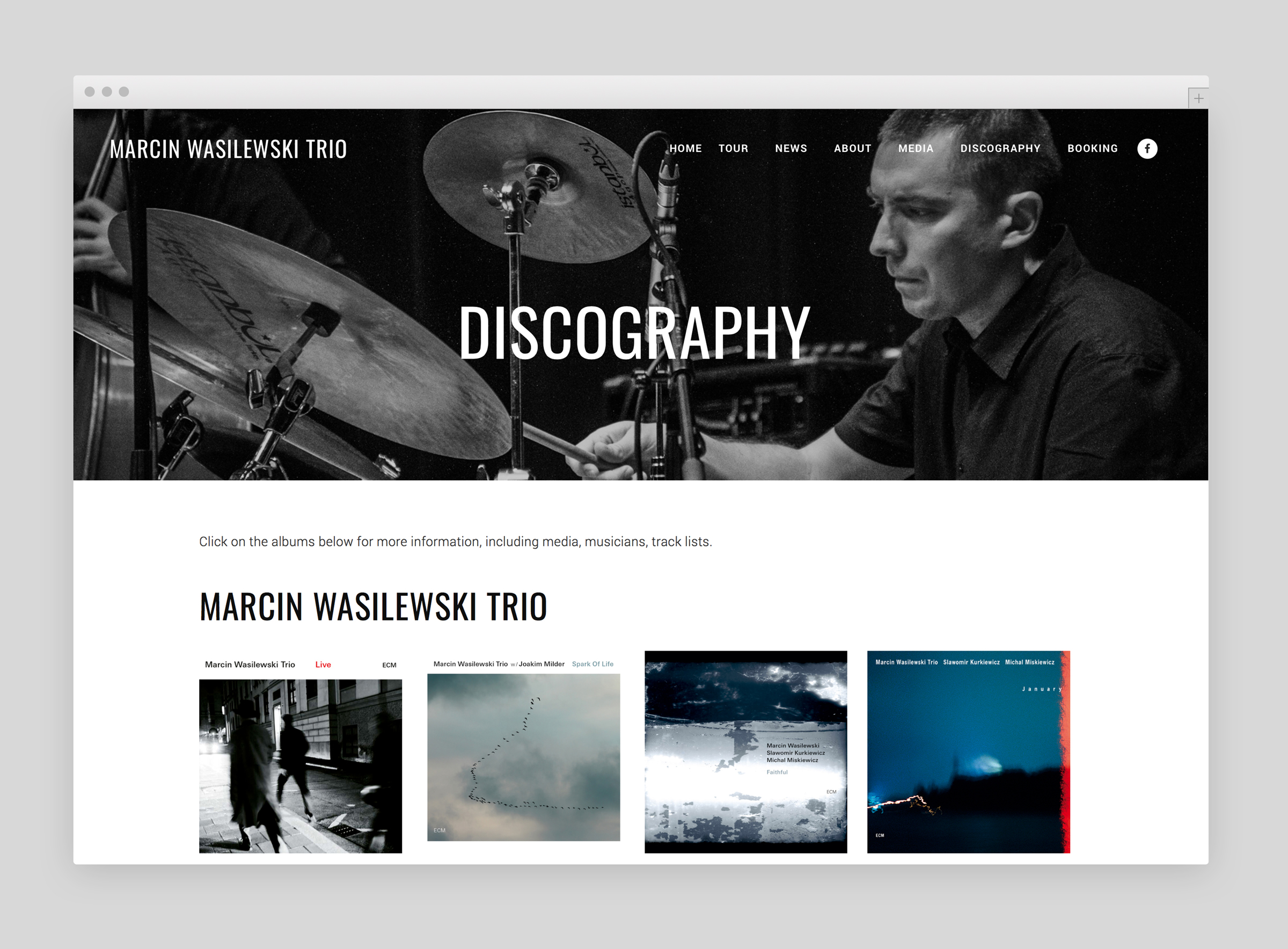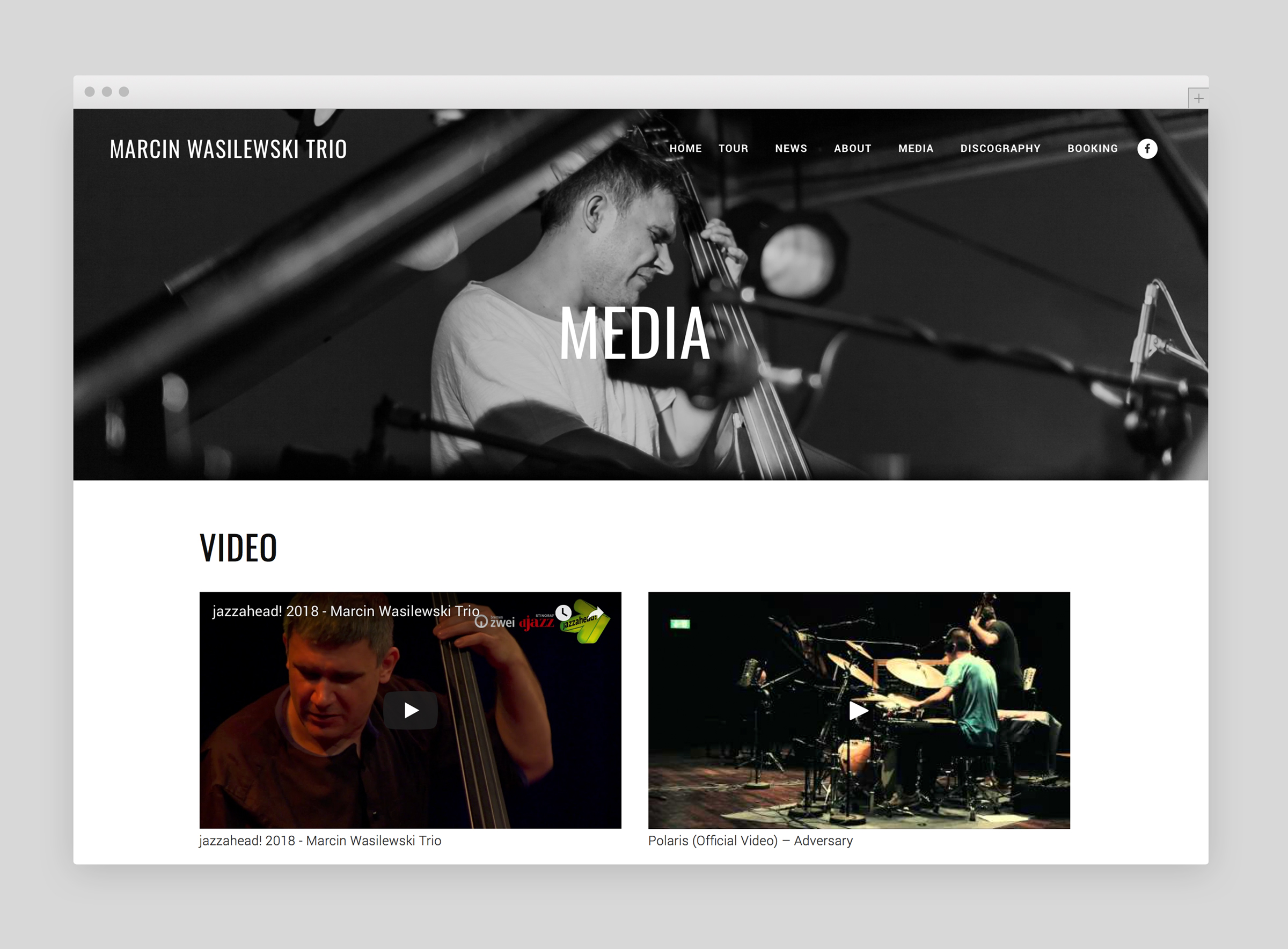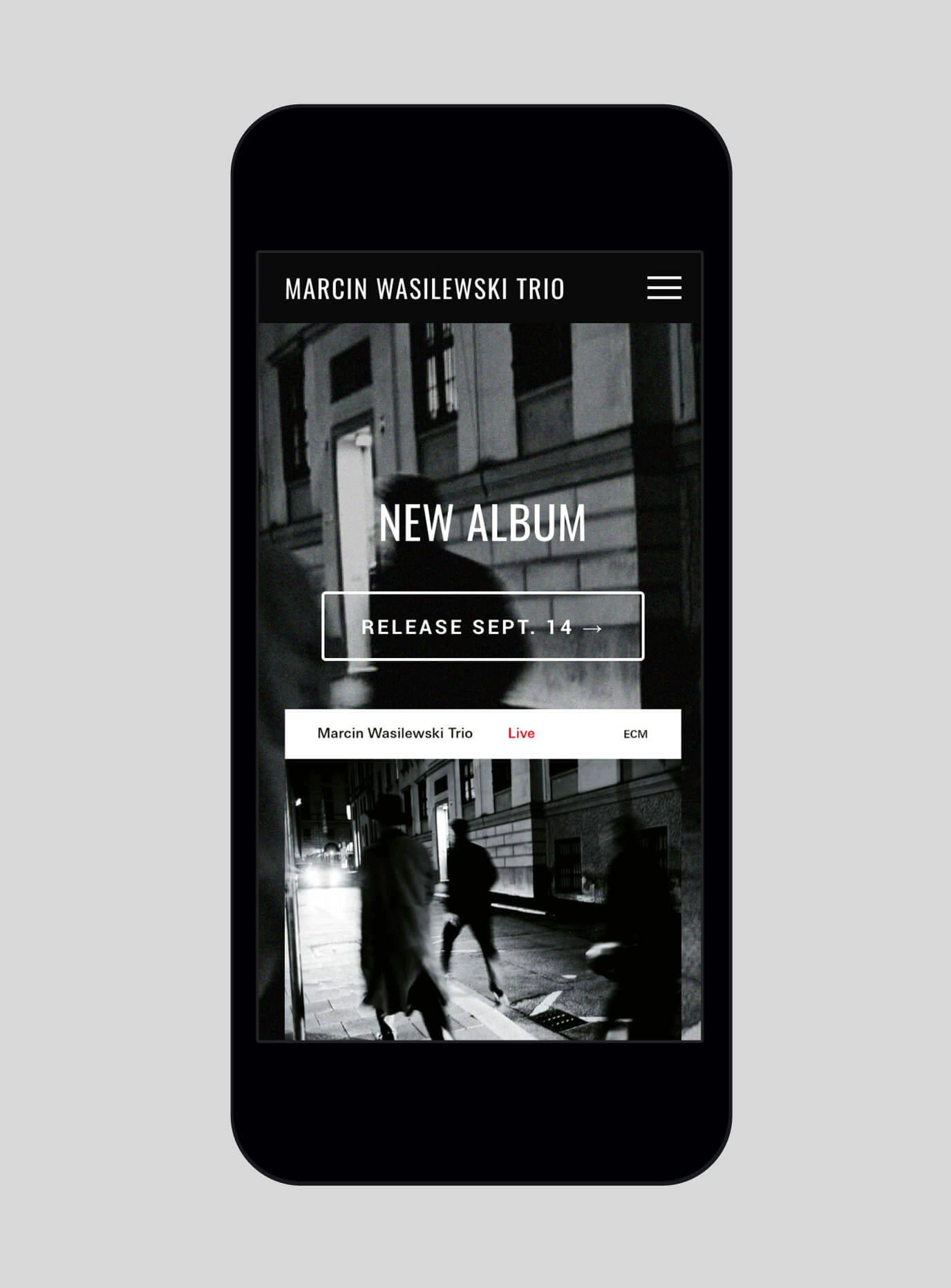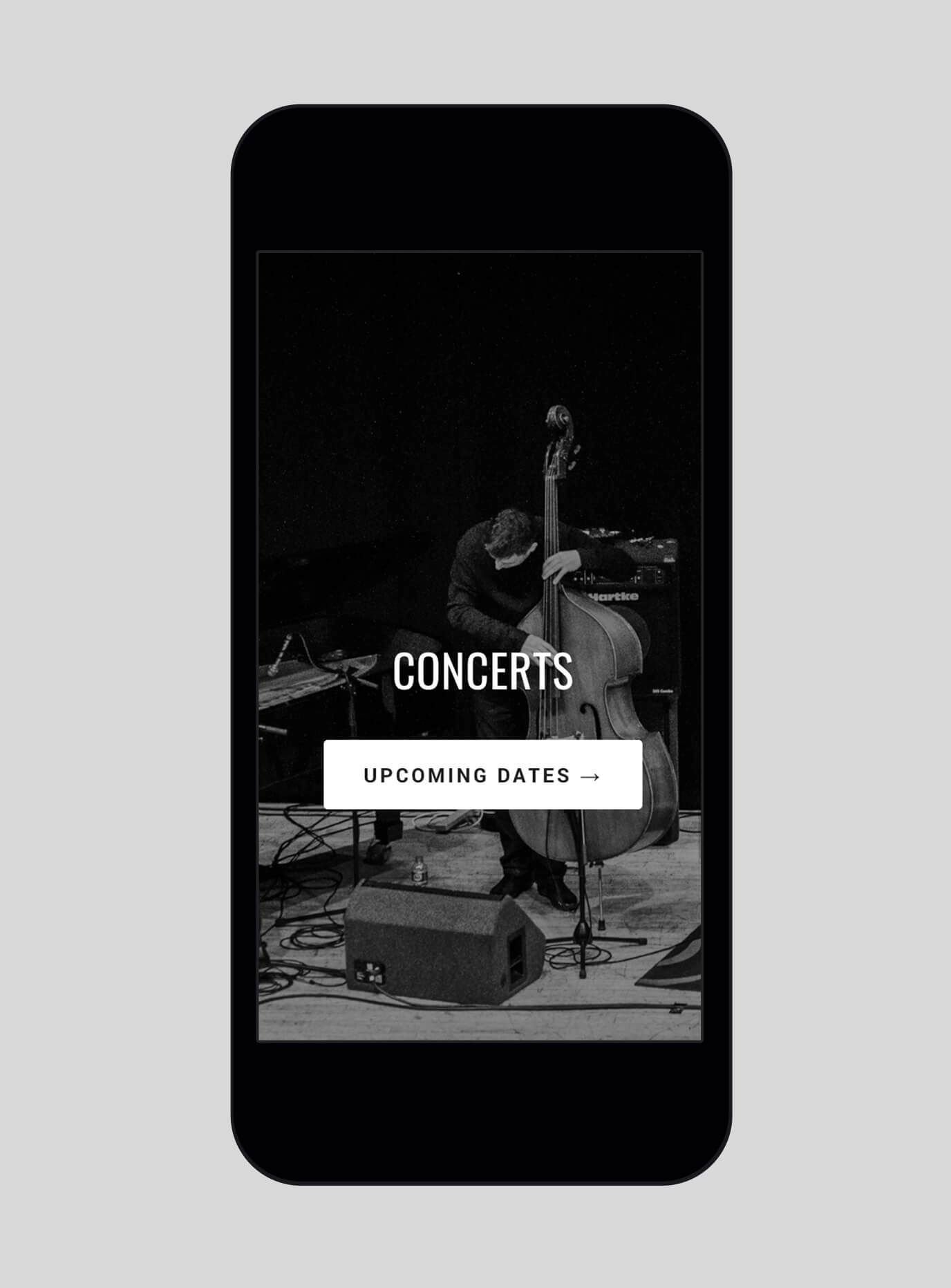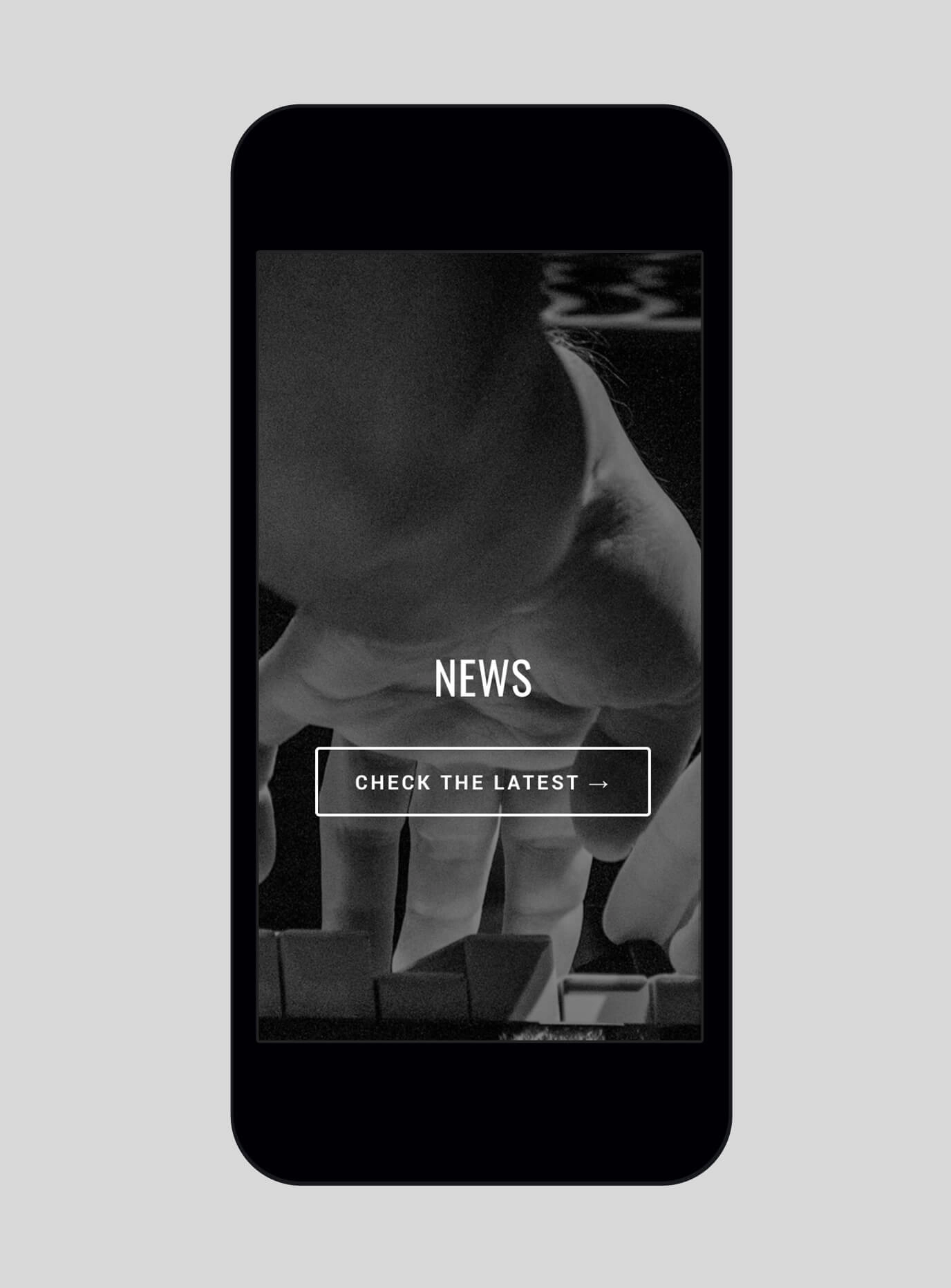 photography © Bart Barczyk / ECM Records