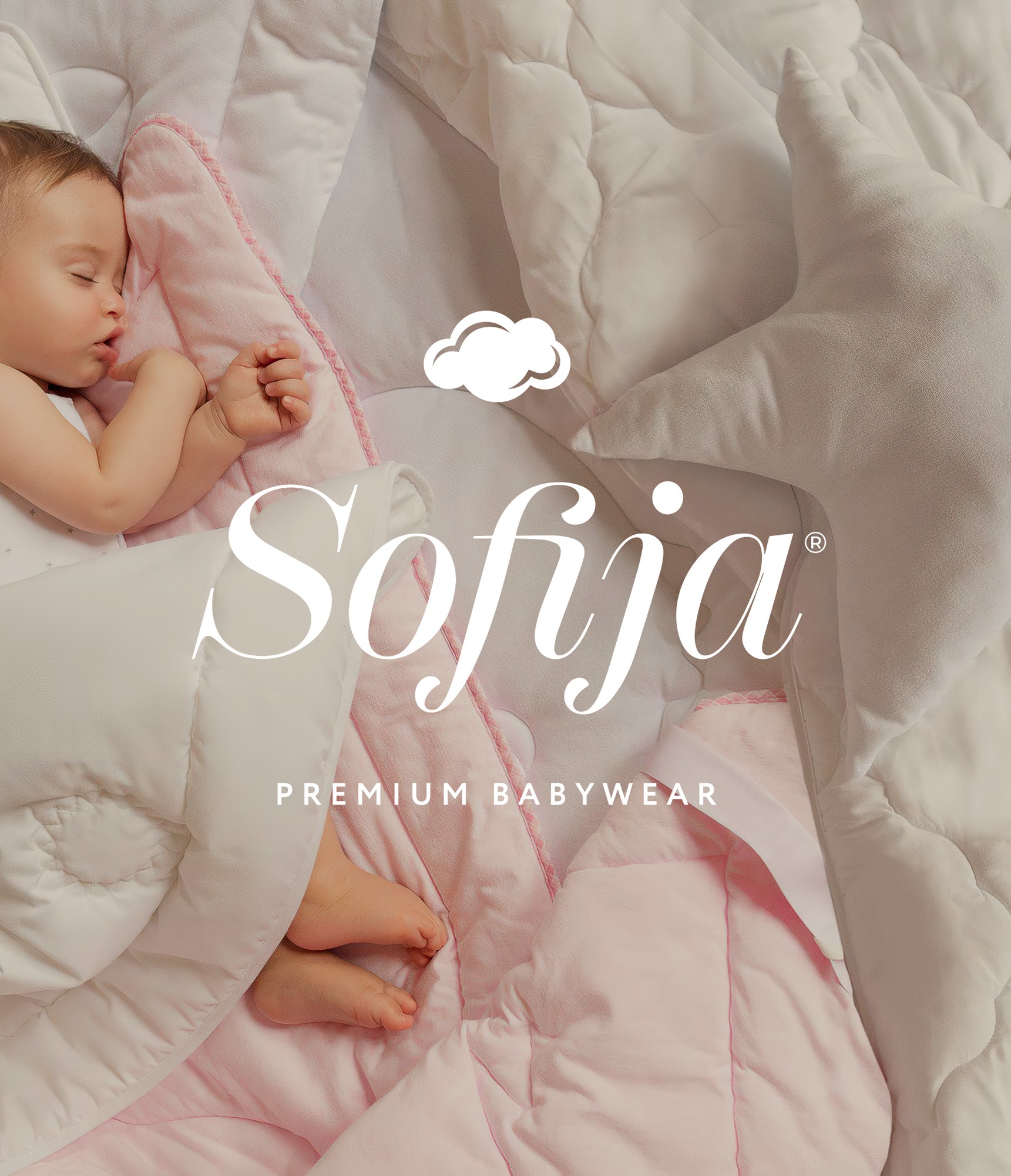 Sofija —


Refreshed brand identity for the little ones
Founded more than 30 years ago, Sofija is the producer of children's underwear, clothes, and bedding, recognized by sweet and delicate collections, with a very elegant and glamorous style. Their products are made of high-quality cotton fabrics, and show not only the quality of workmanship but also love and care for the little ones.

The main motive behind the rebranding was to keep the presence of the old identity yet update it to be modern and more reflective of their own luxurious image. The redesigned logo was build upon a previous symbol of a cloud but in a clean and stylin' way. With the more elaborate typography, the refreshed identity wants to attract the attention of new clients and continue with the love of the usual costumers.
Disciplines: Visual Identity
Client: Sofija